✅ Unique Copper Wire Wrapped Raw Selenite Rod. These stones are 100% natural so each stone may vary.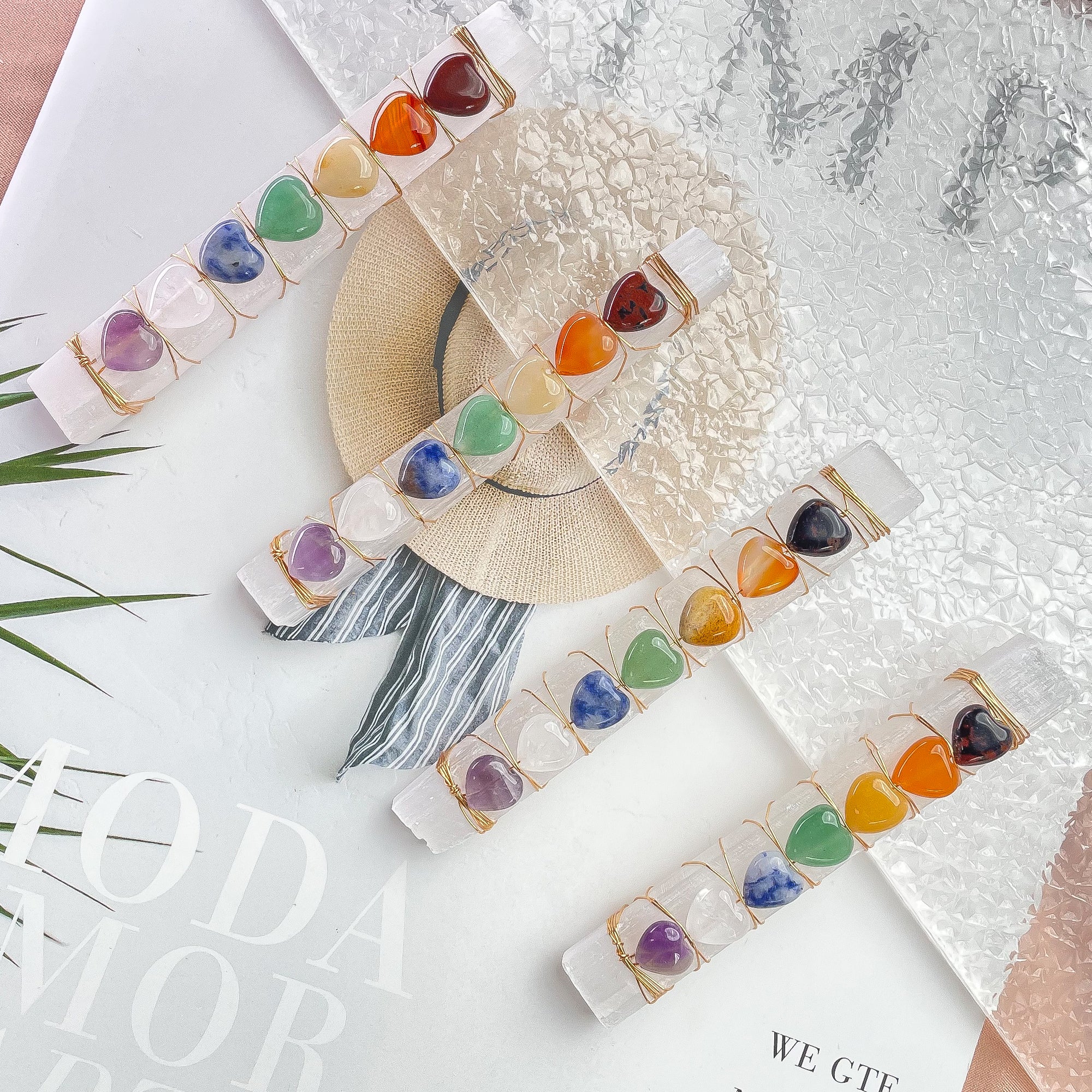 ✅7 chakra healing stone materials: clear crystal (third eye chakra), amethyst (top chakra), lapis lazuli (throat chakra), green aventurine (heart chakra), tiger eye (solar plexus), Red Onyx (Sacral Chakra), Red Jasper (Root Chakra).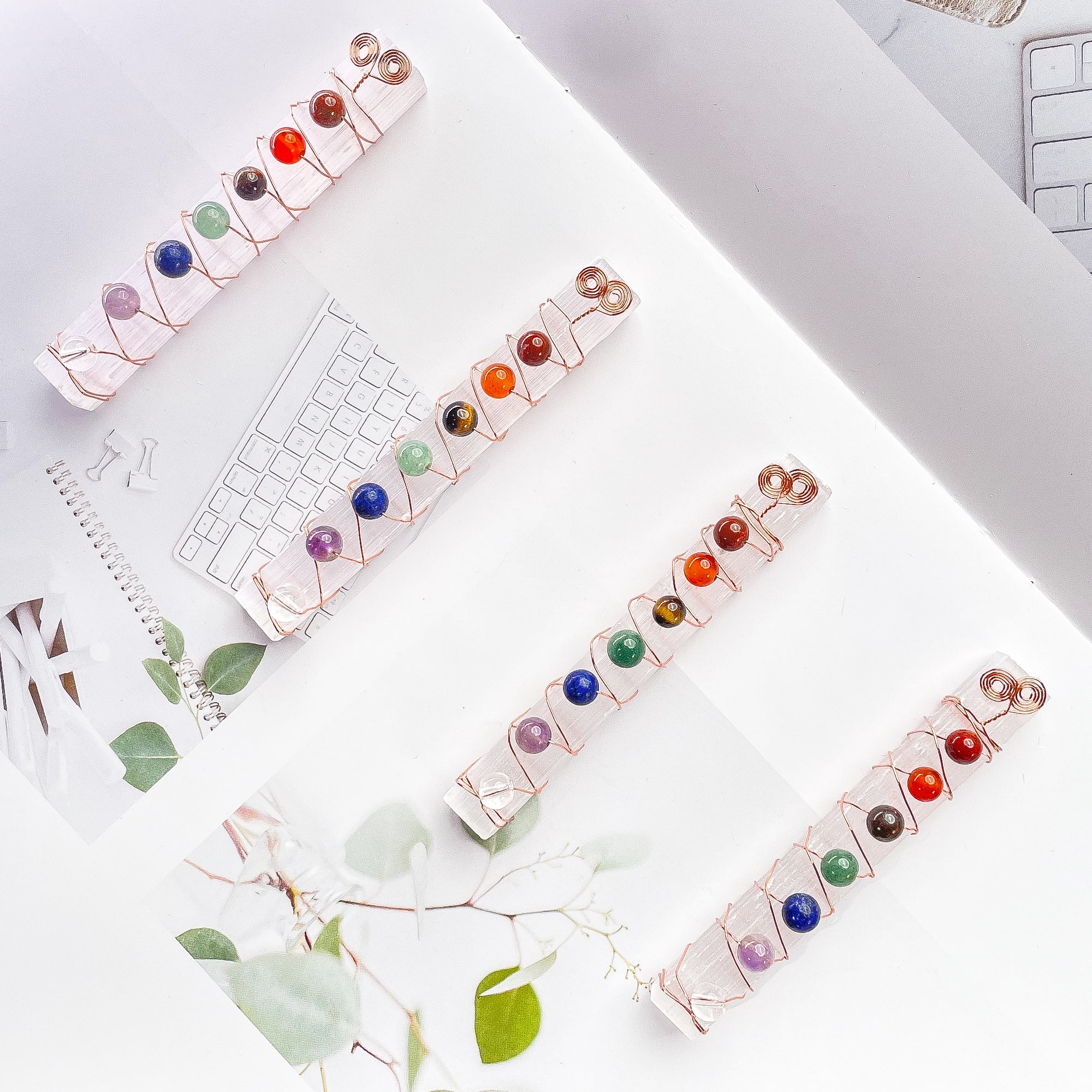 ✅Selenite can be used to remove negativity on an emotional and etheric level. This makes it a great stone for protection and healing. Selenite is also one of the only crystals that will charge your other crystals without having to recharge them yourself!

✅ Use for healing, chakra energy work, reiki, meditation, manifestation, concentration, chakra alignment, balancing, energy charging, protection, feng shui, paperweight, home decor, pocket decor, bookends, amulets and more. Clears the energy field and opens the chakras. They can also be used to create energy networks.
Note: The weight is about 15-20g. Because these are natural items and they are unique in the world, the size, color and appearance may vary slightly from piece to piece.
📣Attention:
This material is extremely fragile. Selenite have low hardness and are easily damaged. Please place gently to avoid collision.
No need to purify. If there is dust, please wipe it with a dry cloth. Please keep it away from water as Selenite is a water-soluble spar.
❤️We pride ourselves on offering high quality crystal products at reasonable prices. We have been focusing on our crystal collection for many years, and we are trying to pass on the positive energy and benefits of crystals to everyone who loves them.