Introducing this adorable Owl Crystal Ball Holder - a beautiful and functional addition to any crystal collection. Designed to support your terrarium, this well-made stand provides a stunning display and also makes a great altar for those who work with owl-related deities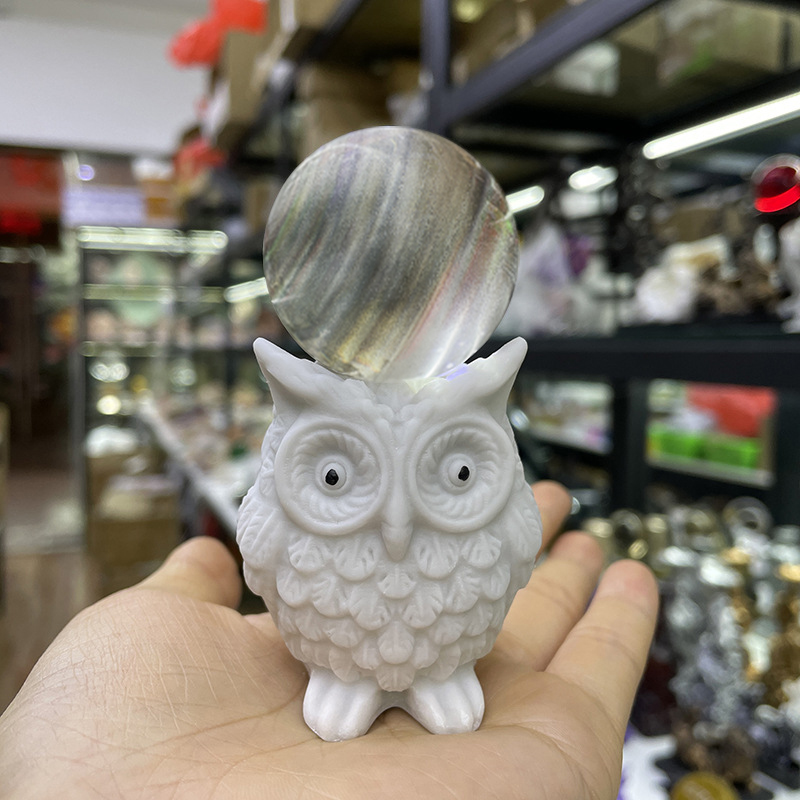 Intricate detailing of the design showcases the beauty and power of the owl, making it the perfect addition to any terrarium.
This adorable owl crystal ball stand is a must-have for any owl lover! .
Made from high-quality materials, this stand is durable and sure to become a cherished collectible for years to come. Whether you are an experienced crystal practitioner or just beginning your journey, the Owl Crystal Ball Holder is a great choice to enhance your practice.
The owl is about 2.5 inches tall and fits spheres under 6cm. Larger spheres might work, but won't be very stable.
Bring the power and meaning of owls into your crystal collection with the Owl Crystal Ball Holder. Whether used for meditation, ritual, or simply as a decorative piece, this stand is a must-have for any crystal lover.