Whether you're looking to make a bold fashion statement or simply admire the beauty of nature, this crystal headpiece is a must-have addition to any jewelry collection.
Step into your divine self with our stunning Crystal Crown with Angel Wings! Elegant and beautiful, this glamorous tiara features a sparkling crown made of high-quality crystals and delicate angel wings.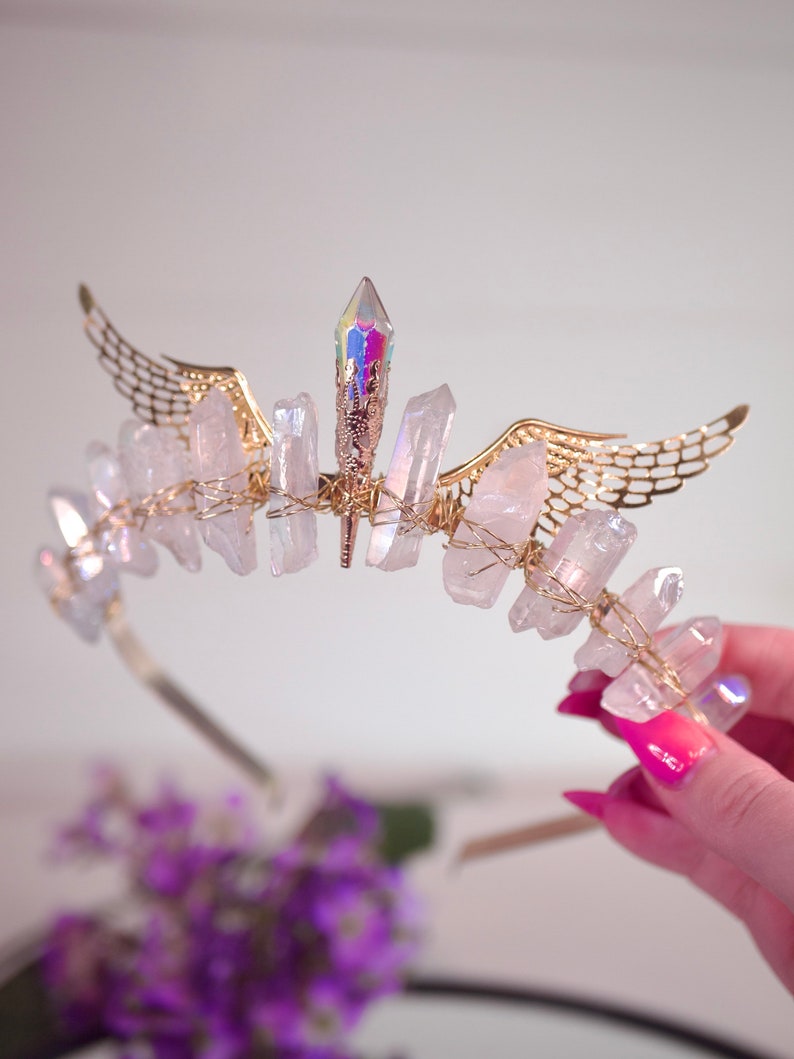 Beautiful wire wrap tiaras, these are natural quartz dots fused with precious metals in an iridescent finish, the main dots in the middle are not crystals. ✨Great for spiritual events, photo shoots or just to enhance your everyday look. Show the world your inner angel!
☆ Stone material: Angel halo quartz, each about 3cm-5cm.
This headpiece features delicate metal wings. The metal wings are very delicate and easy to bend, please handle with care.
Please note that each tiara is different due to the natural raw crystal. Each crystal is unique. Please note all photos are taken under light, colors may vary on different devices.