One of a kind adjustable bracelet, exquisite and elfin priestess bracelet, The bracelet itself is made of durable material and designed to fit comfortably around your wrist.This magical piece is adorned with carved brass wings to empower all the angels, dragons, fairies, and goddesses that are inside of each woman!!!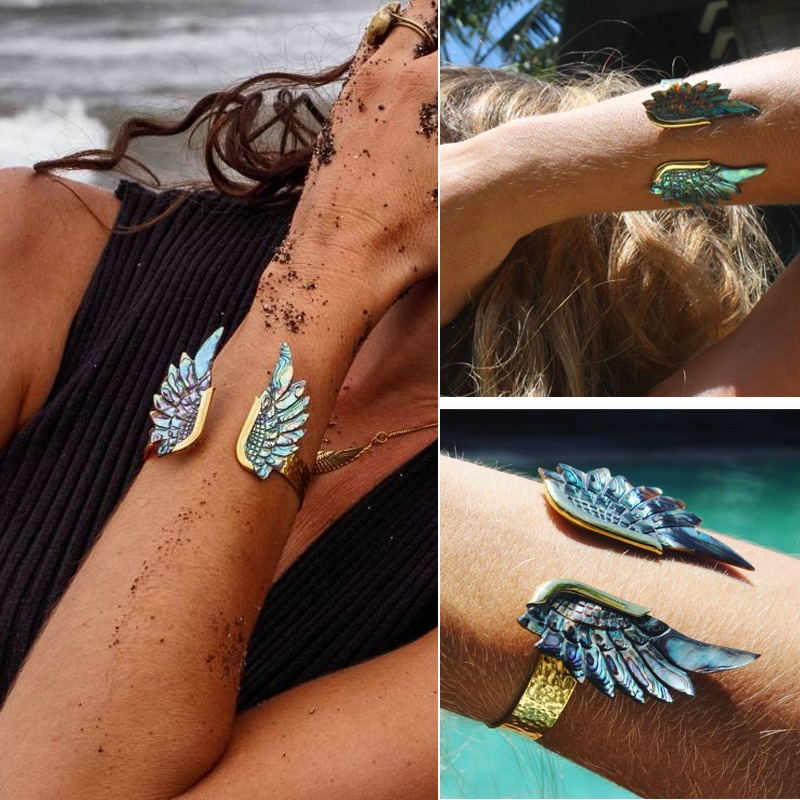 The organic shapes of the brass wings remind me of the spacial-futuristic Avatarian worlds but at the same time, it makes me think of the ancient fantasy realms with exotic princesses and goddesses from old forgotten civilizations. A powerful talisman with beautiful wings.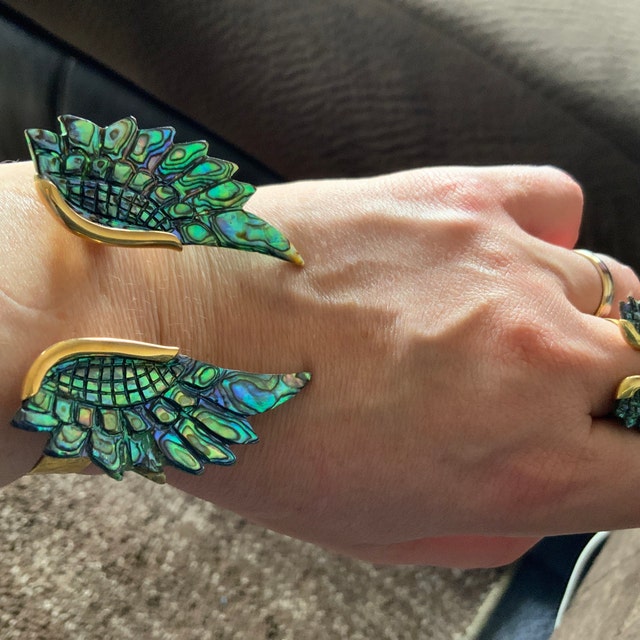 Whether you're looking for a meaningful gift for a loved one or you just want to treat yourself with something special, angel bracelets are sure to impress.

It fits somewhere in between the wrist and the elbow.

Angel Bracelet is a must-have accessory for anyone who loves unique, meaningful jewelry. With its high quality materials, stunning design and comfortable wearing experience, this bracelet is sure to become a treasured addition to your collection.
Made with love...for you!Experience the beauty and serenity of this one-of-a-kind bracelet.