Introducing the stunning Angel Wings Sapphire Necklace Ring Set, a perfect combination of elegance and glamour, suitable for any occasion. This sophisticated set includes a necklace and a ring, both adorned with sparkling sapphires and a delicate angel wings design.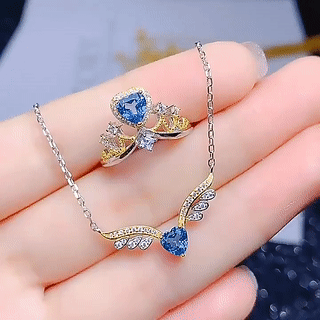 Known for its captivating blue hue, sapphire is not only beautiful but also full of mystery. It is believed that sapphire can bring peace of mind, serenity and wisdom to the wearer.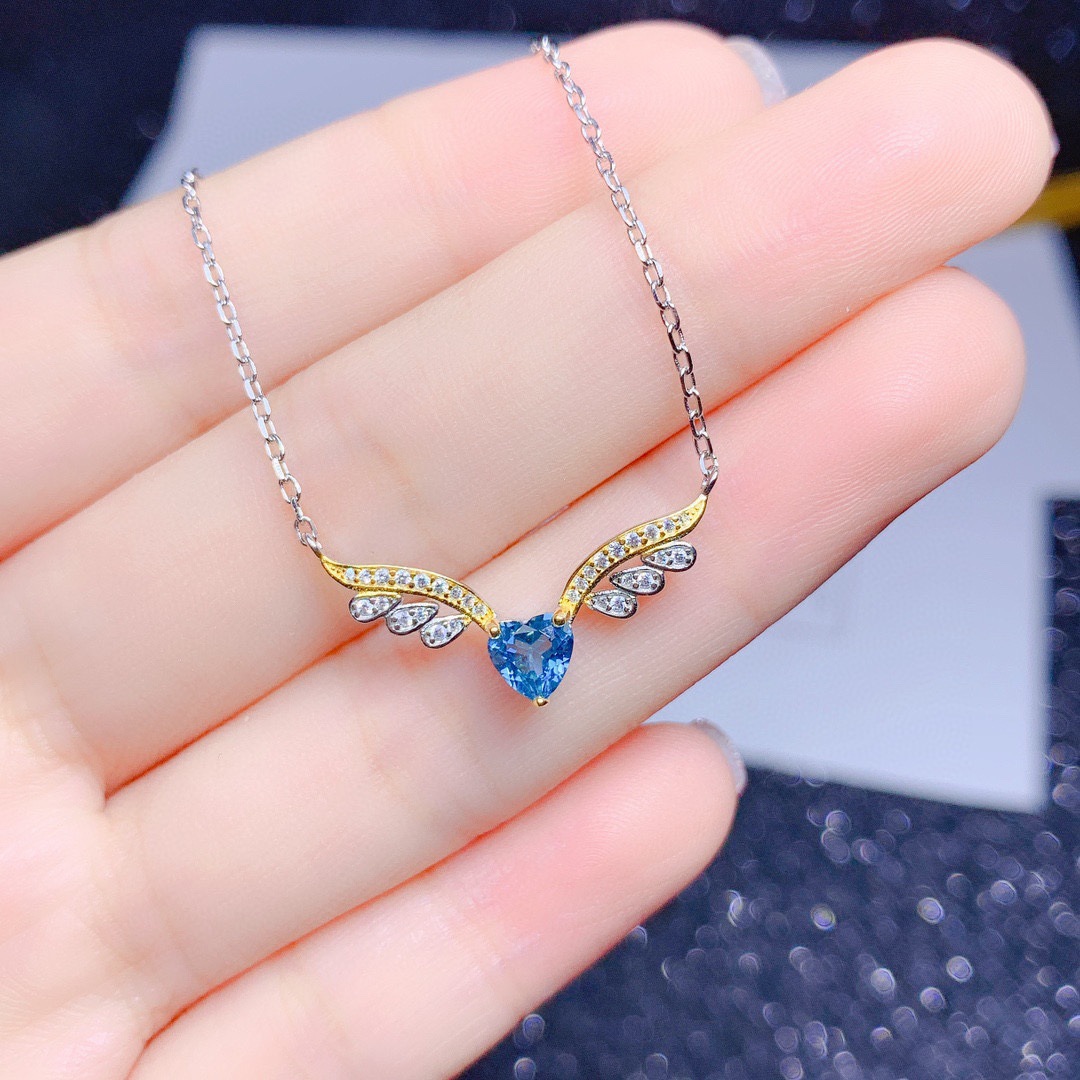 Meticulously crafted, this jewelry set features beautifully designed angel wings adorned with dazzling sapphires that showcase the beauty of deep blue sapphires.
The matching ring is equally stunning, crafted from the same high-quality sterling silver, featuring the same angel wings design and a central sapphire.
size:
Ring: adjustable opening
Necklace: [about 40+5cm]
Whether you're looking to add a touch of luxury to your everyday wardrobe or want to impress at a formal event, an Angel Wings Sapphire Necklace and Ring Set will make a lasting impression.
This Angel Wings Sapphire Necklace Ring Set is a truly memorable gift for your loved one, or the perfect addition to your own jewelry collection. It is perfect for special occasions such as weddings, anniversaries, birthdays or any other milestone event.
Order today to experience the timeless beauty of this exquisite set.