She is flying. Her eyes are closed. Nature reflecting into her large wings. Feeling the wind passing between her feathers bringing sweet fragrances of fresh flowers, dry leaves and sweet berries.
She is Present. She is Free.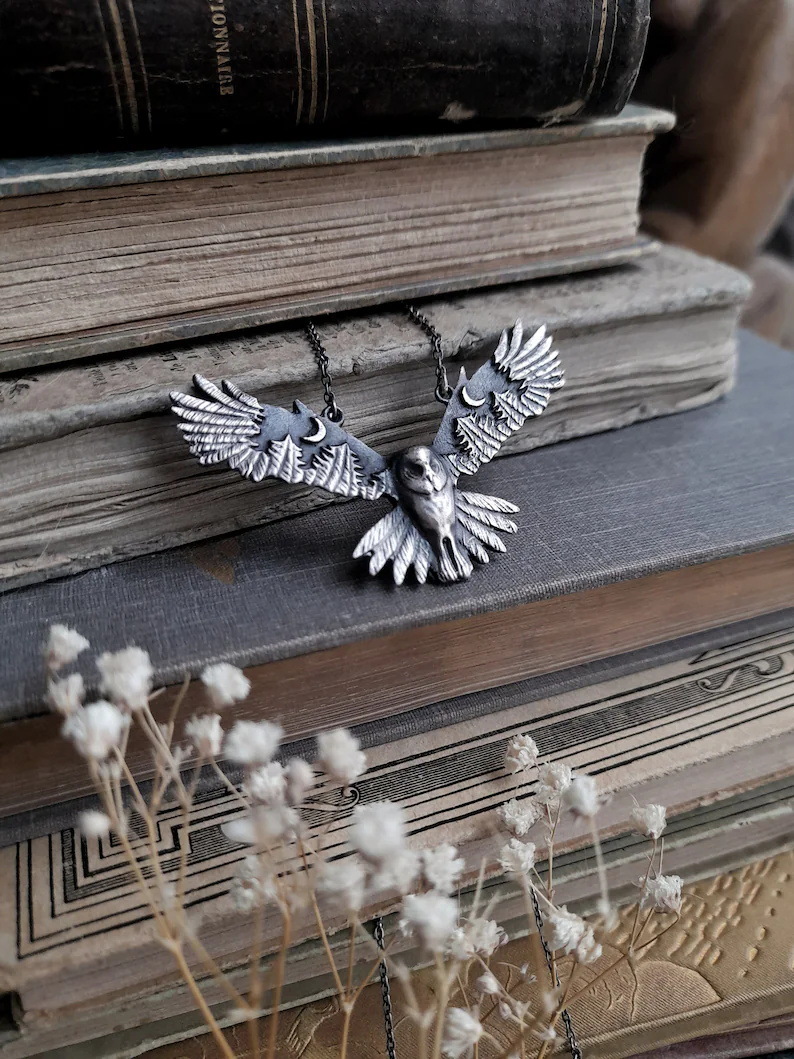 The first drawing of an Owl was about 30,000 years old in France isn't that amazing!
In most cultures Owls symbolise wisdom, transformation, regeneration even femininity.. But what I love about Owls is the ability to hear and see through darkness but also to live in the dark unafraid.
This piece was inspired by double exposure photography. I love seeing pictures of animals with forests, mountains, rivers inside them. For me there is no more beautiful way of showing what we are all part of. Nature.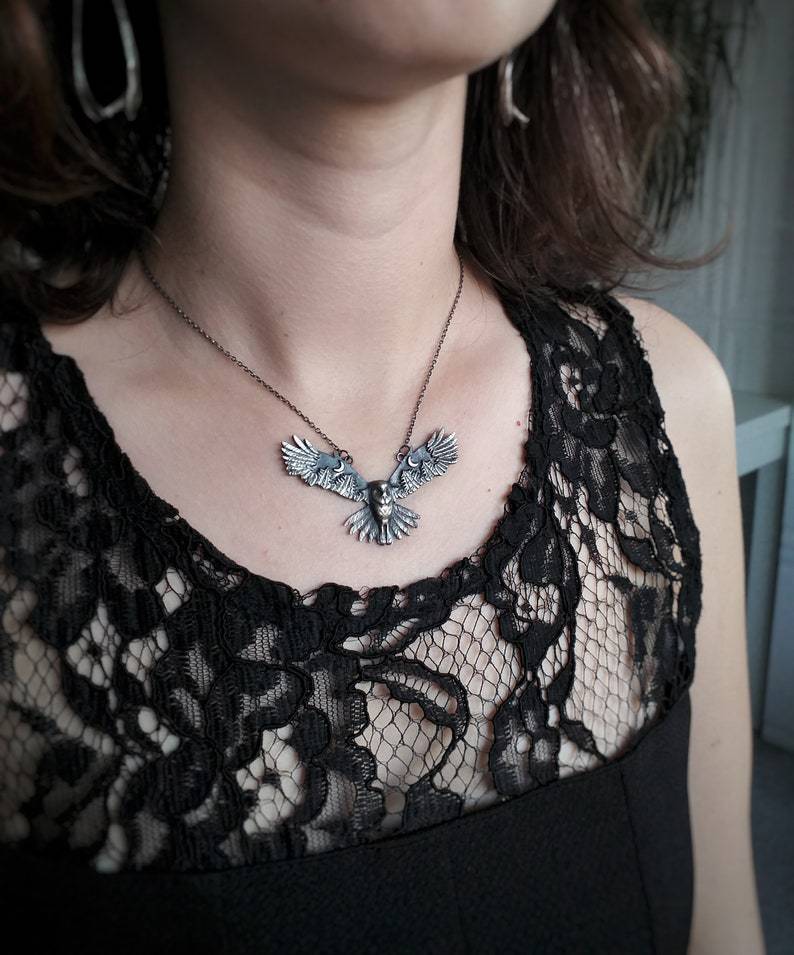 This little Barn Owl Talisman was created as a reminder of that. The importance of living in the present and enjoying each moment. But also as a reminder to take care of what lives inside you.
Sometimes we get so focused over things from our past, things that we are afraid might happen... and we forget to be kind to ourselves while time passes us by. Never forget yourself.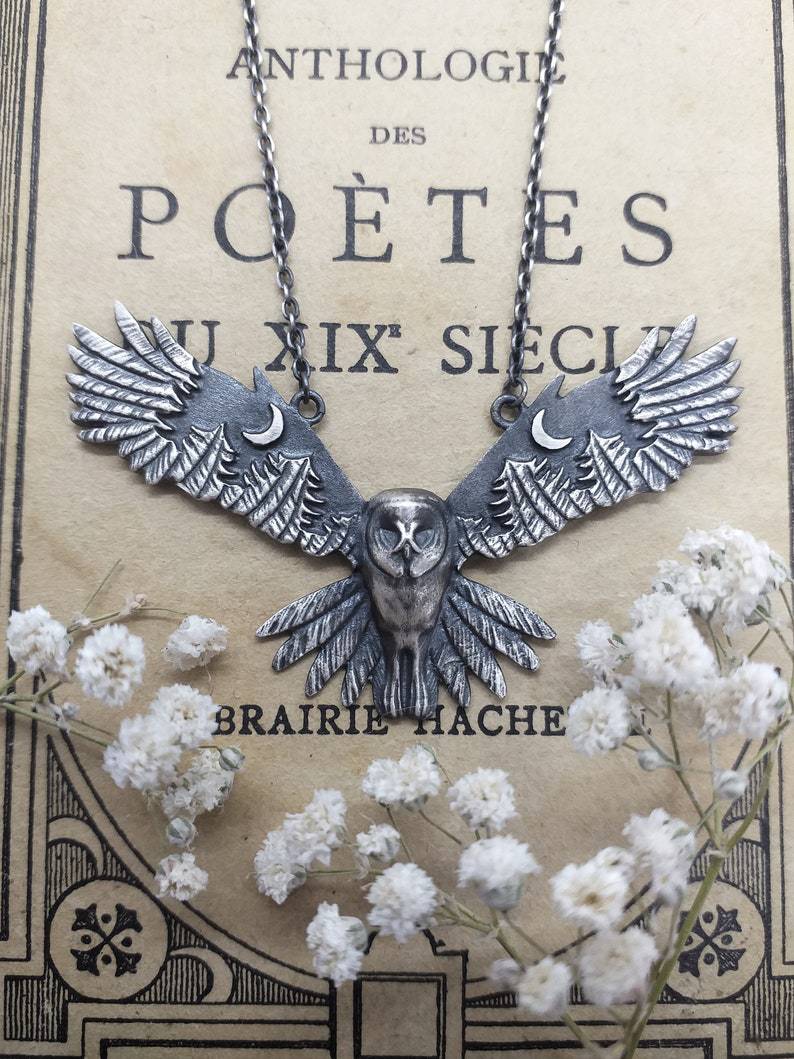 This little Owl will remind you to do that every day when you have her. She wants you to eat well and wants you to have a walk with her in a forest, a park nearby, a beach... Smell the fresh air and look for the tiniest details in Nature. Be present and gentle to yourself, Mind and Body every single day.
Here the crescent Moons represent eternal cycles. Beginning and endings.
***IMPORTANT***
Dimensions: 50x20 mm
Weight: 14g
Material: 925 Silver
The piece is cast and then assembled again , so some slight differences may appear and are part of the process of being handmade. It's what makes the piece unique.
The patina may change over time and that is perfectly normal.
Please don't forget that I'm always available and if you have any doubts feel free to contact me any time.