If you love crystals or nature you can't help but fall in love with this candle holder.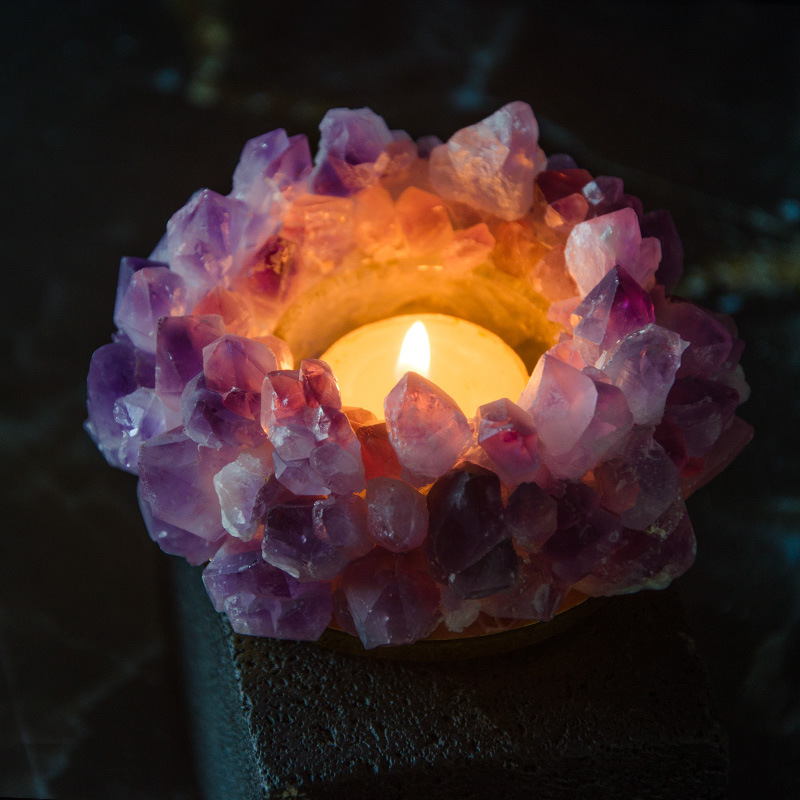 ✔ A beautiful natural Amethyst Points Tea Light candle holder
✔ Create a pleasant atmosphere and scent to soothe your mind and body.
✔ Ties together the theme of the home and helps bring it to life
✔ Leaves a lasting impression,Unique and perfect gift
✔ Perfect for your home décor needs, perfect for table centerpieces.

These Amethyts tea light candle holders are hand created by us, none of them are the same, each size will vary. Each amethyst cluster candle is unique and beautiful in its own way and may vary slightly in color.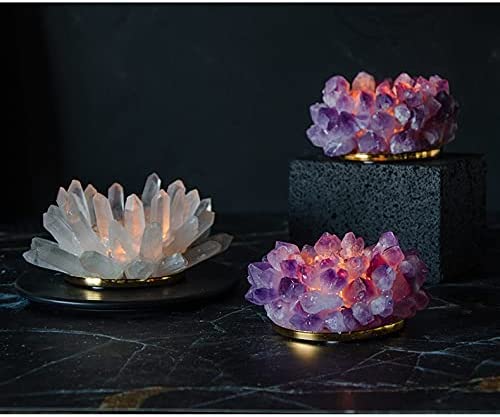 Natural amethyst clusters, each crystal candle holder retains its natural shape with rough edges and bases. The crystal clusters are very delicate and delicate, with countless sparkling amethyst clusters covering the entire surrounding rock, with natural ups and downs, and the agile shape is even more eye-catching. Each one is carefully mined and selected, and the black particles in the cluster are naturally formed and free from contamination.
It is believed that amethyst helps increased nobility, spiritual awareness, inner peace and healing, healing of body, mind and soul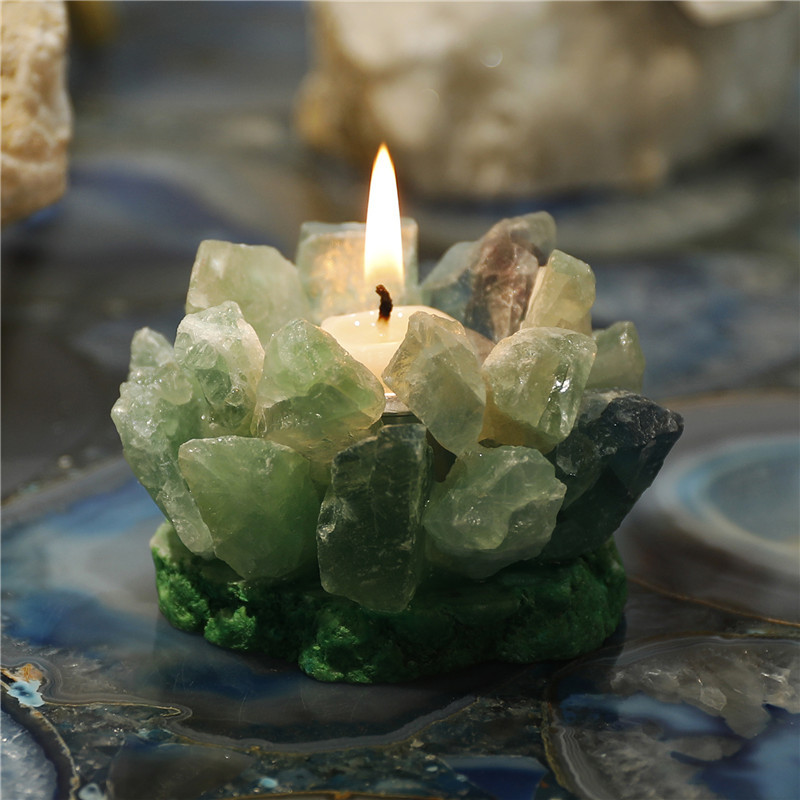 Amethyts Points Tea Light candle holders for tables, a beautiful addition to anyone's room, eye-catching candle holders crystal wedding that will have everyone mesmerized by it.
The Amethyts Points Tea Light candle holders make a beautiful gift for just about anyone, coworkers, friends, family members, loved ones, moms, grandmas, adults and teens. Makes a great gift for Mother's Day and Valentine's Day! Everyone will love receiving this magnificent Amethyts Tea Light holder!