Butterflies are symbols of happiness and love. Beautiful butterflies radiate beautiful stars under the light, creating a natural and romantic gorgeous atmosphere for your garden and any space.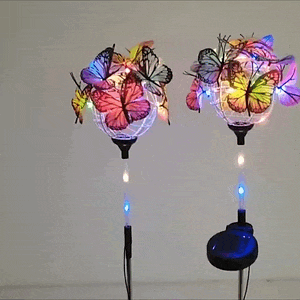 The outdoor garden solar chandelier/post light adopts a round spherical hollow design, and the exterior is decorated with vivid and colorful butterflies. The beautiful and colorful butterfly design makes the garden more charming and works great when it glows in the dark, the butterflies of different colors make up the table lamp, which exudes a natural and romantic atmosphere, which enriches the joyful atmosphere in your home and fills the surrounding environment. Peace and beauty.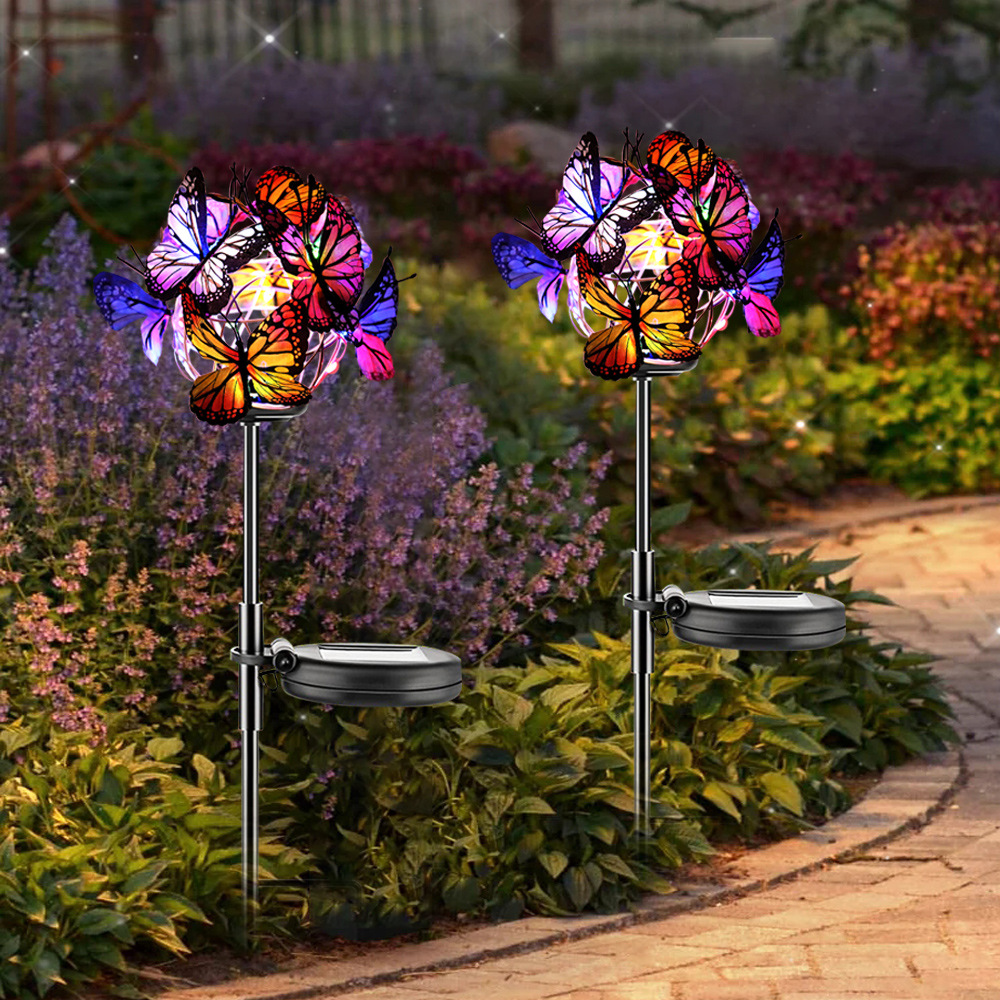 Solar energy environmental protection design, automatic charging in the sun, absorbs solar energy during the day, emits light at night, can work without power supply, energy saving and practical. And with a special design, it is waterproof, rust-proof, pressure-resistant, and durable. Lightweight design, easy to hang.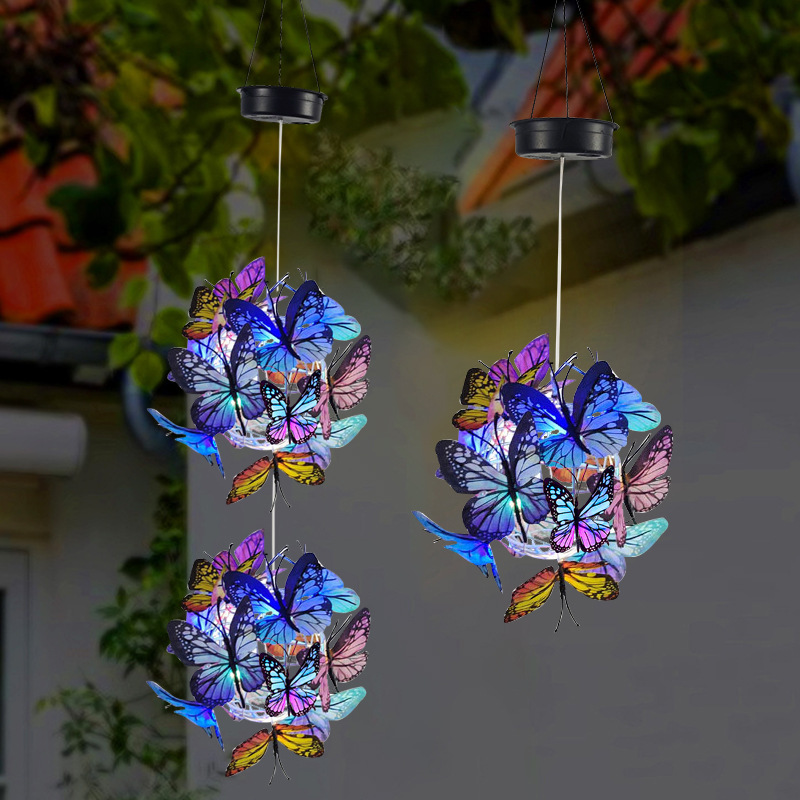 Perfect for use in gardens, walkways and other places. Lighting while decorating your small garden etc. It can also decorate a wide range of places, such as: courtyards, porches, yards, gardens, flower beds, sidewalks, use your imagination, and can be placed in any place where there is sunlight, it is a very good LED lighting.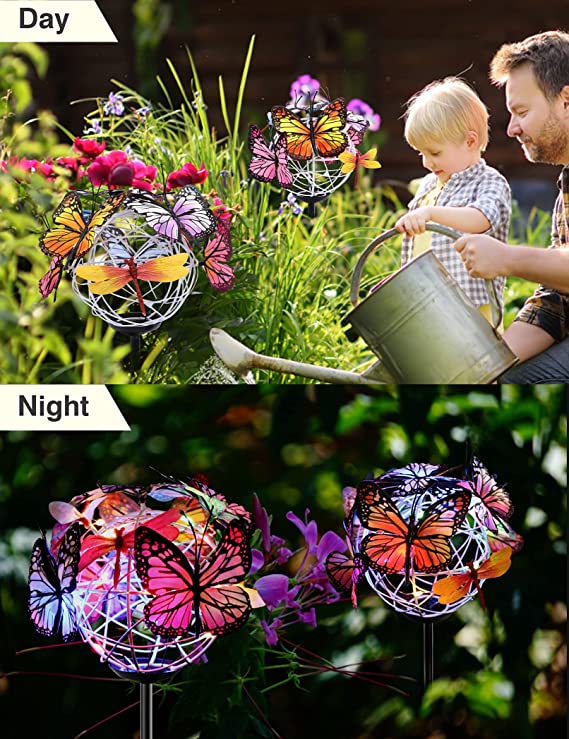 If you have this high quality solar butterfly light as a gift for your family and friends, you will not let them down. The best housewarming gift choice for family and friends. Also a creative option for decorating your garden patio.