Whether you're a yoga or crystal lover, or looking to find an ambient light that will help you unwind after a long day, this beautiful collection of night lights is for you.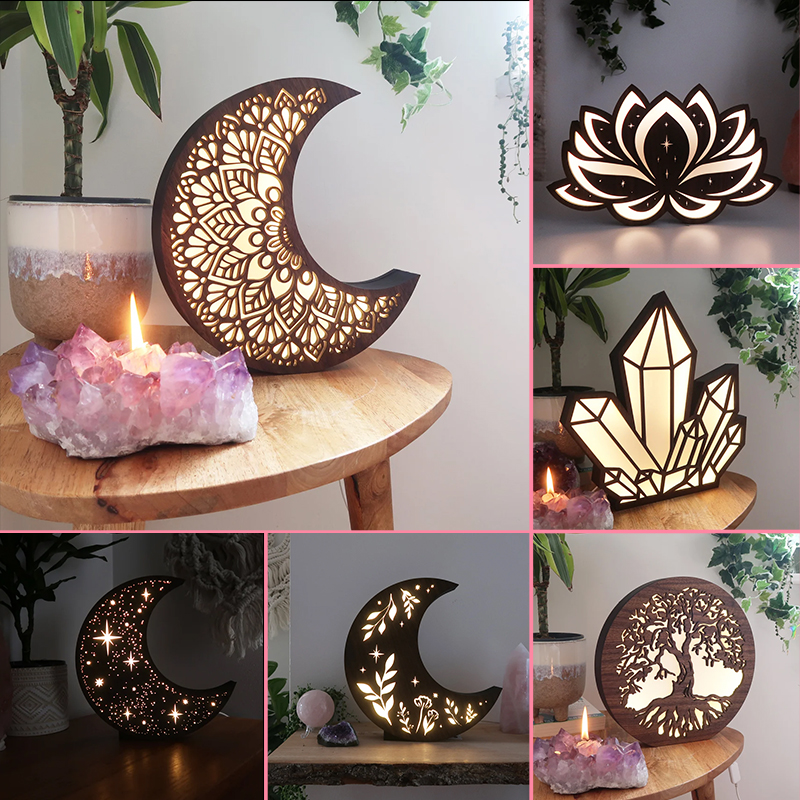 Handcrafted original wooden design with hollowed out moon, star and leaf pattern design, well blending nature and the magic of moon in style design, creating a warm and relaxing atmosphere, bringing more to your home Magic and divine.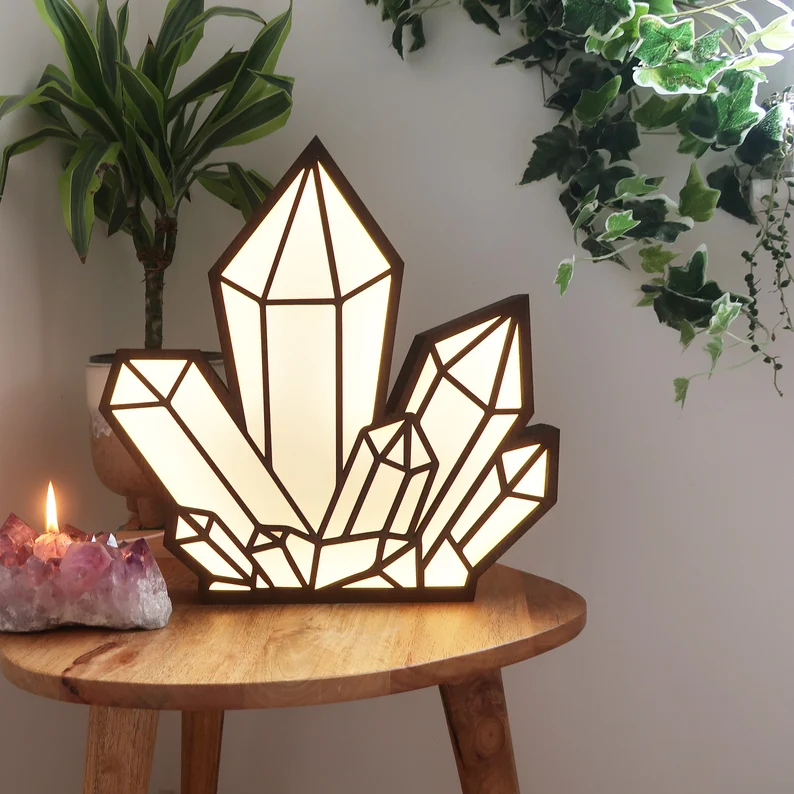 Imagine how dim, soft light can create just the right ambience in your studio/yoga room or your bedroom. Just add beautiful music and special aromas and you're ready for a meditation or yoga practice.
And the wonderful thing about this light is that, thanks to the beautiful shape, it looks beautiful even when it is turned off. So during the day it can be used as a decoration.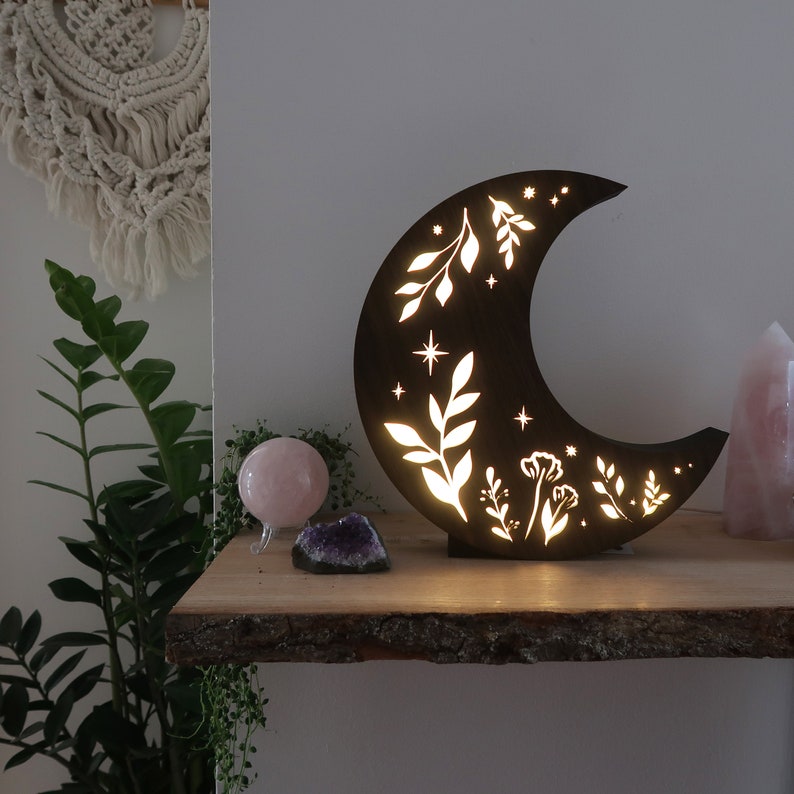 Light up this luxurious night light and feel the warm atmosphere from nature, this moment fills your heart with love and peace, providing a luxurious experience while you relax.
The beautiful wooden lamps feature different regularly shaped cutouts on the front of the design, allowing the light to pour out, creating different light atmospheres and allowing the light to shine.
Designed to sit on a flat surface, this desk lamp features a dimmer switch as well as a USB end on the cable so it can easily be plugged into a USB wall plug, laptop, or any port that requires USB. Moonlight made of high-quality wood, internally illuminated by LEDs, low power consumption for long-term use! Height: 26-30cm, Width: 26-30cm
The crescent moon decoration looks so dreamy and suitable as a sleeping night light! You can give it to little girls, neighbors, classmates, friends, kids, lovers, and everyone who receives a gift will be pleasantly surprised! You can also place them on tables, windows, anywhere you like to create a festive atmosphere and are a great addition to any room!
You can also visit our store to see more crystals, home decorations, etc. Our passion is to bring more magic and sacredness to your home.
Get yours now >>