Spread joy and positivity and let the sun shine in with our Bee Sun Catcher!
A nice piece of sun catcher! Clean, translucent and beautiful.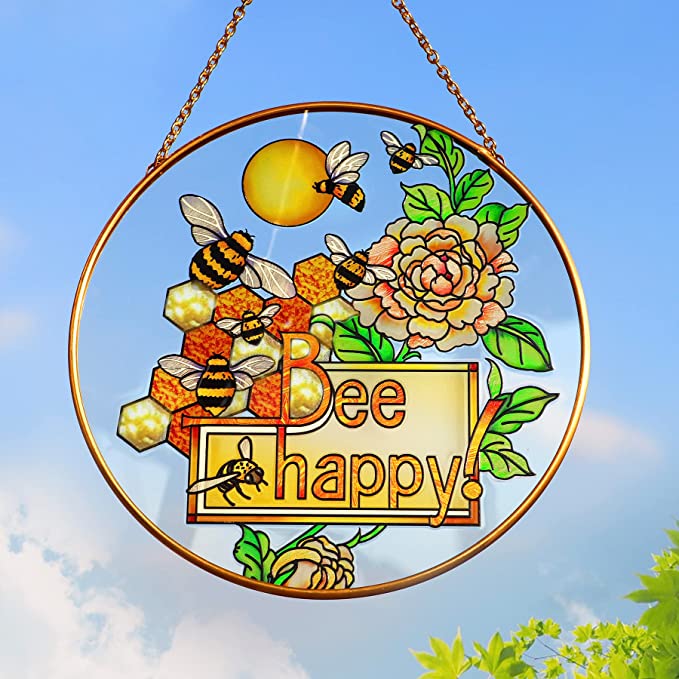 Hang it in your home, office, or garden and let the sun shine through the vibrant colors and patterns of the glass. Not only will it create a stunning visual display, but it will also remind you to "bee happy" every day.
DIMENSIONS - This item is a 6.5"x6.5" metal chain with an overall height of 11.5".
BEE HAPPY - Hope every time you see this suncatcher, he will bring you a good mood.
If you have any questions, please feel free to contact us.