A beautiful black and gold winged dragon necklace.
In the old culture, the dragon is a symbol of mystery and nobility. The dragon also represents the patron saint and a powerful and auspicious power. The dragon has powerful power and magical ability, and it can protect the people it wants to protect.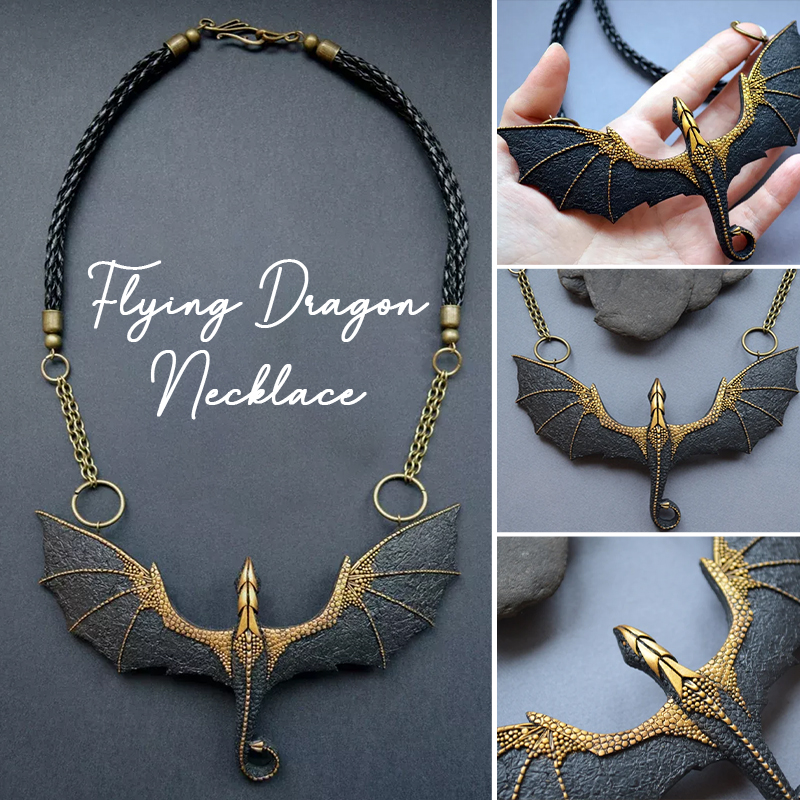 This unique, beautiful and mystical dragon will be your guardian, always flying by your side or perched on your chest. 🐉 Bring strength and good luck into your life🙏 🔥
You can choose this dragon necklace for yourself, alternate use or share with family or friends.
Wearable for all occasions and festivals, this beautiful dragon necklace will be your most unique accessory.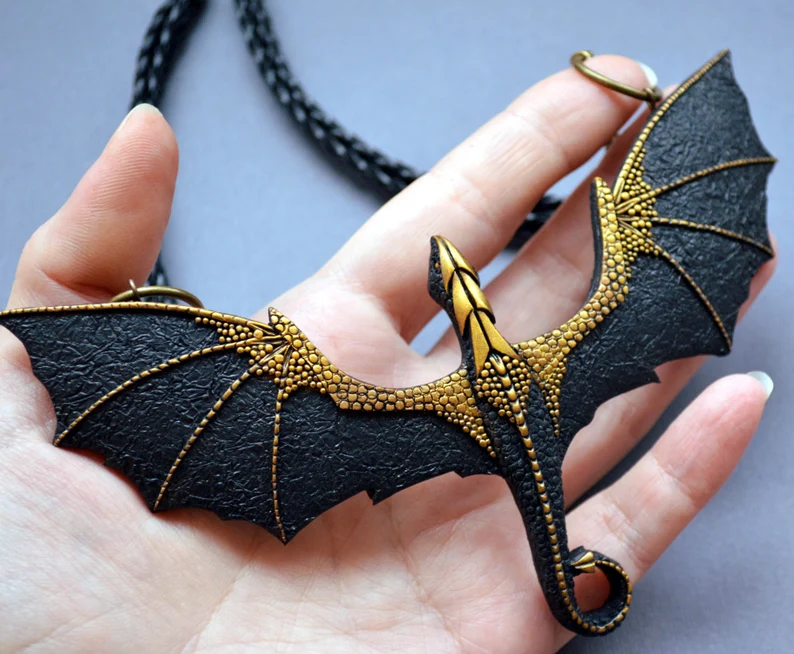 This whimsical piece of jewelry is crafted from high-quality materials and uses gold dust and other agents to make its gold scales sparkle. The dragon's wings, back and tail are richly textured and detailed. Each tiny scale is hand-engraved. The necklace is assembled on a brass chain and black braided cord.
The unique design is easy to match with clothes and suitable for any occasion. Makes a great gift for fairy tale and fantasy lovers. Mysterious surprise gift for her/him on Christmas, Mother's Day, Anniversary, Birthday, New Year, Thanksgiving, Prom and Casual Days.
Our goal is to provide people of all ages with something that sparks the imagination, because we believe that imagination is the stepping stone to creative thinking - something that is highly underrated but incredibly useful in all areas of life. You can enter the store to view more exquisite product series.
♥If you have any questions about this dragon gift, please contact me at the first time, we will help you within 24 hours, thank you for your support