A blue dragon wrapped around a beautiful crescent moon, engraved on both sides and hand-polished to sparkle, conveys the faith of love and protection, meaning "my dragon protects me"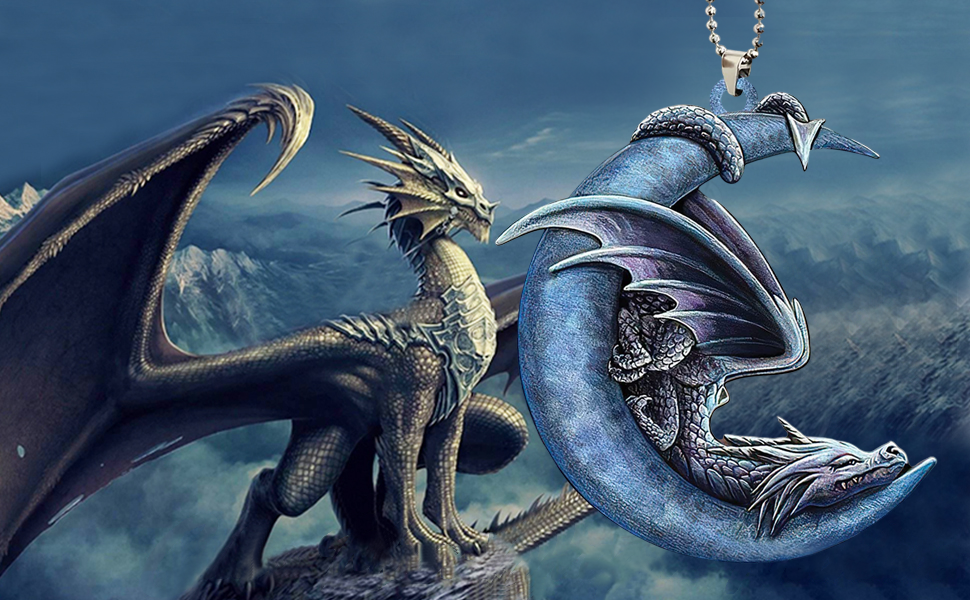 Dragons are mystical symbols in ancient cultures, possessing great power and magical abilities.
It symbolizes firm will and strength. The crescent moon symbolizes intuition, heart and empowerment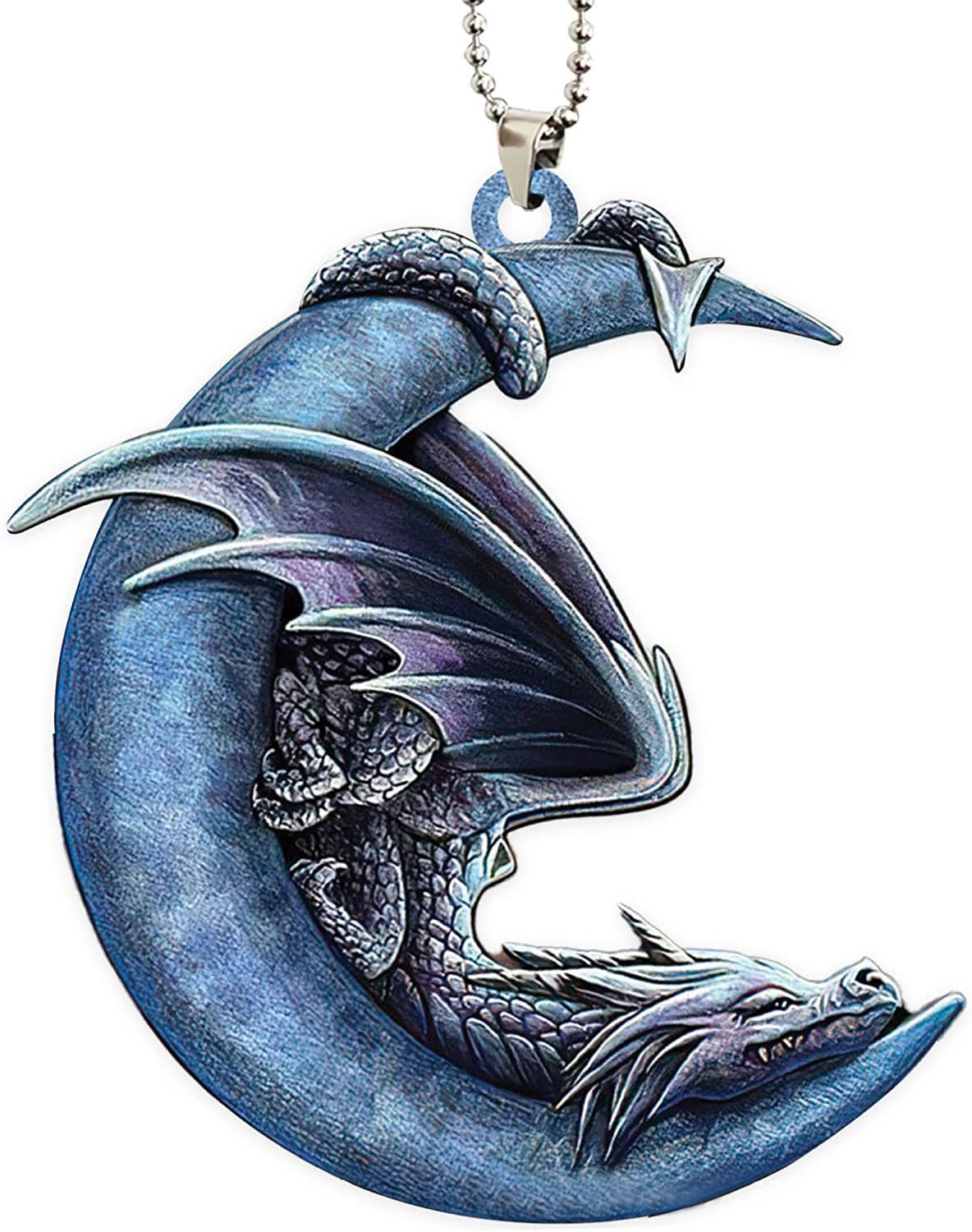 Impressively handcrafted with blue detail so high you can see every proportion and feature on the moon and dragon faces. Not easy to discolor or rust, easy to maintain, ideal for long-lasting jewelry designs.
Wear it alone or hang it on your car to protect you at all times. It can also be layered with your other accessories for a unique look, it's a great way to showcase your beliefs and style.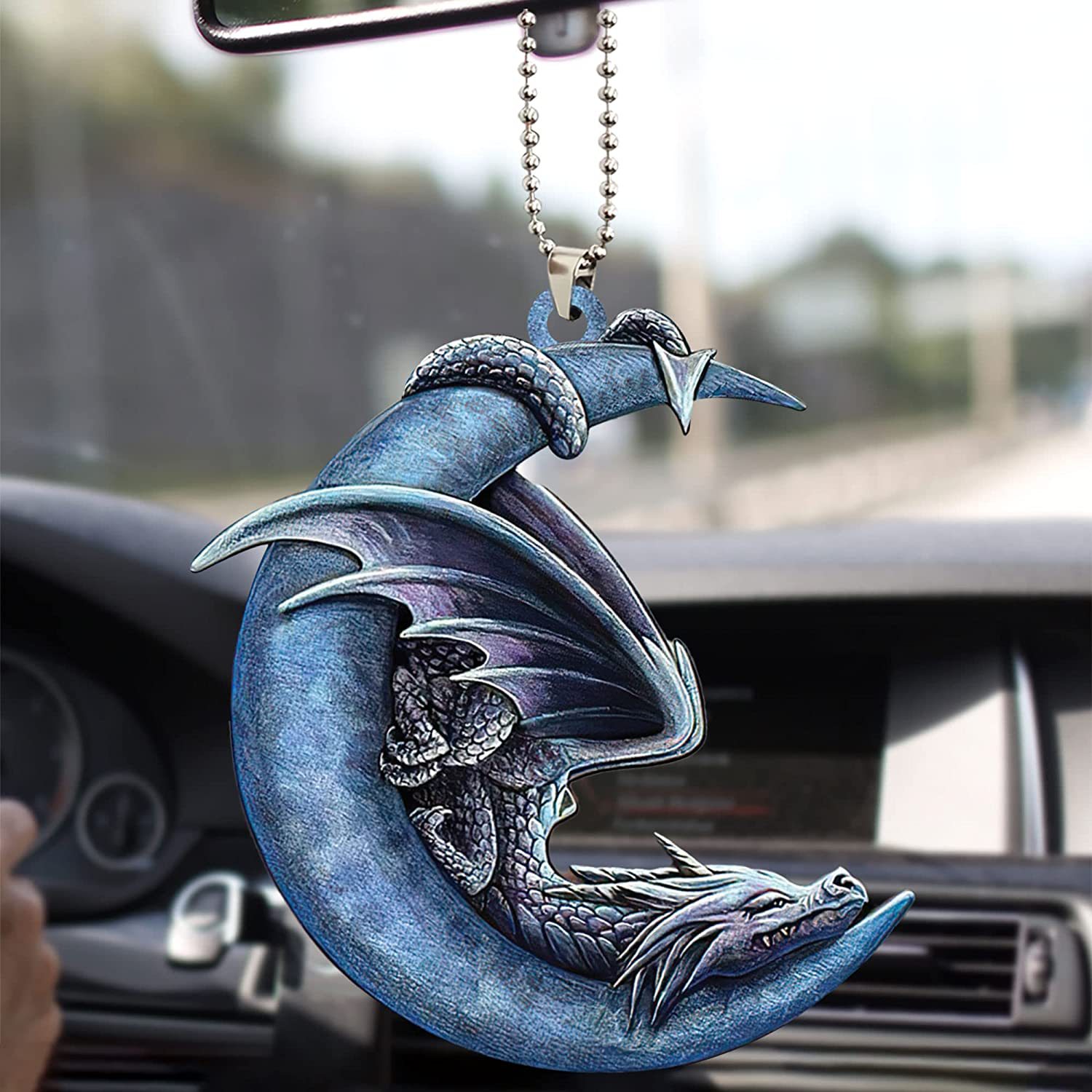 If you are looking for a traditional guardian dragon pendant for your family, friends or yourself, this stunning pendant is a great choice. This delicate dragon jewelry will be loved by people of all ages.
Happiness Guarantee - We manufacture all our products in-house and offer a lifetime warranty against defects. Each piece is handcrafted, carefully inspected and meticulously packaged. If for any reason you are not satisfied with your purchase, please contact us so that we can make the right decision right away. Our team strives to create functional products with quirky and unexpected twists. We love adding a little fun and magic to everything we do, and we hope you feel the same way!