Christmas Tree Cone Candles can bring you a quiet cozy warm classic cozy home atmosphere without any drips, smoke or flames, perfect for winter holidays and Christmas!
Festive scented candles are handcrafted, hand blended and hand poured from our scented candles. They have no irritating fumes and can be used with confidence. Please enjoy the Christmas holidays in a delightful fragrance.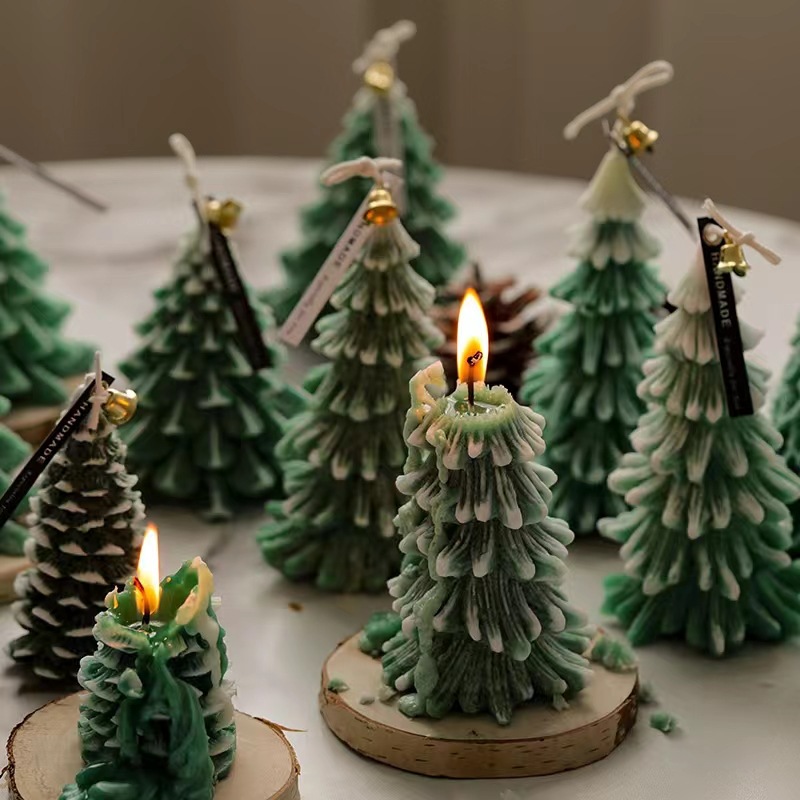 These novelty candles feature a unique Christmas tree shape. Special Christmas themed candles are great wedding candles, holiday candles, window candles. Brighten up your holiday with this beautiful snowy Christmas tree candle.
The unique design adds a festive Christmas feel to your table windows and home. Our festive candles are perfect for decorating your home and make great Christmas decorations for party events, festive celebrations and festivals.
The packaging is well done to ensure the quality of the product is maintained. Christmas gift boxes with scented candles are the ideal way to tell someone you care about, whether it's a birthday, wedding, anniversary, housewarming or Christmas.