Handmade fairy crown.
Citrine Crown with Citrine Chips, Gold Thread and With or Without Gold Crescent!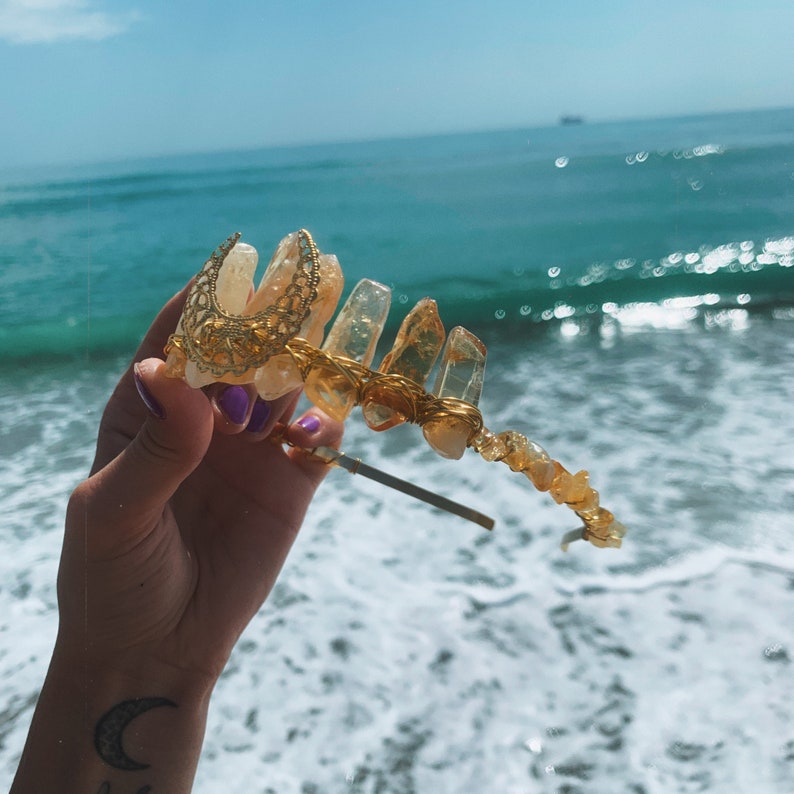 Citrine:
happiness
Prosperity
generous
creativity
Protect
strength
confidence
energy
success
enjoy life
Become a magical fairy, queen, goddess or witch!
The perfect accessory for a wedding, party, holiday, Halloween, or any other celebration!
Stretches to fit most head widths! These natural crystals are drilled in one piece where the wires go through so the crystals won't fall out, but they are fragile, please be careful when handling them, please note that all crystals are different shapes and colors so may vary from the original photo !