Everyone needs a little elegance and a pop of color in their Christmas decorations.
This gorgeous sparkling dolphin charm is sure to add a beautiful and sophisticated maritime vibe to your Christmas tree or any room.
The adorable dolphin is elegant and well-crafted, with high-textured colors and life-like shapes, embellished with sparkling rhinestones, beautiful and natural, sparkling. Add him to your wreath, on your Christmas tree, or in your room for a pop of teal marine style!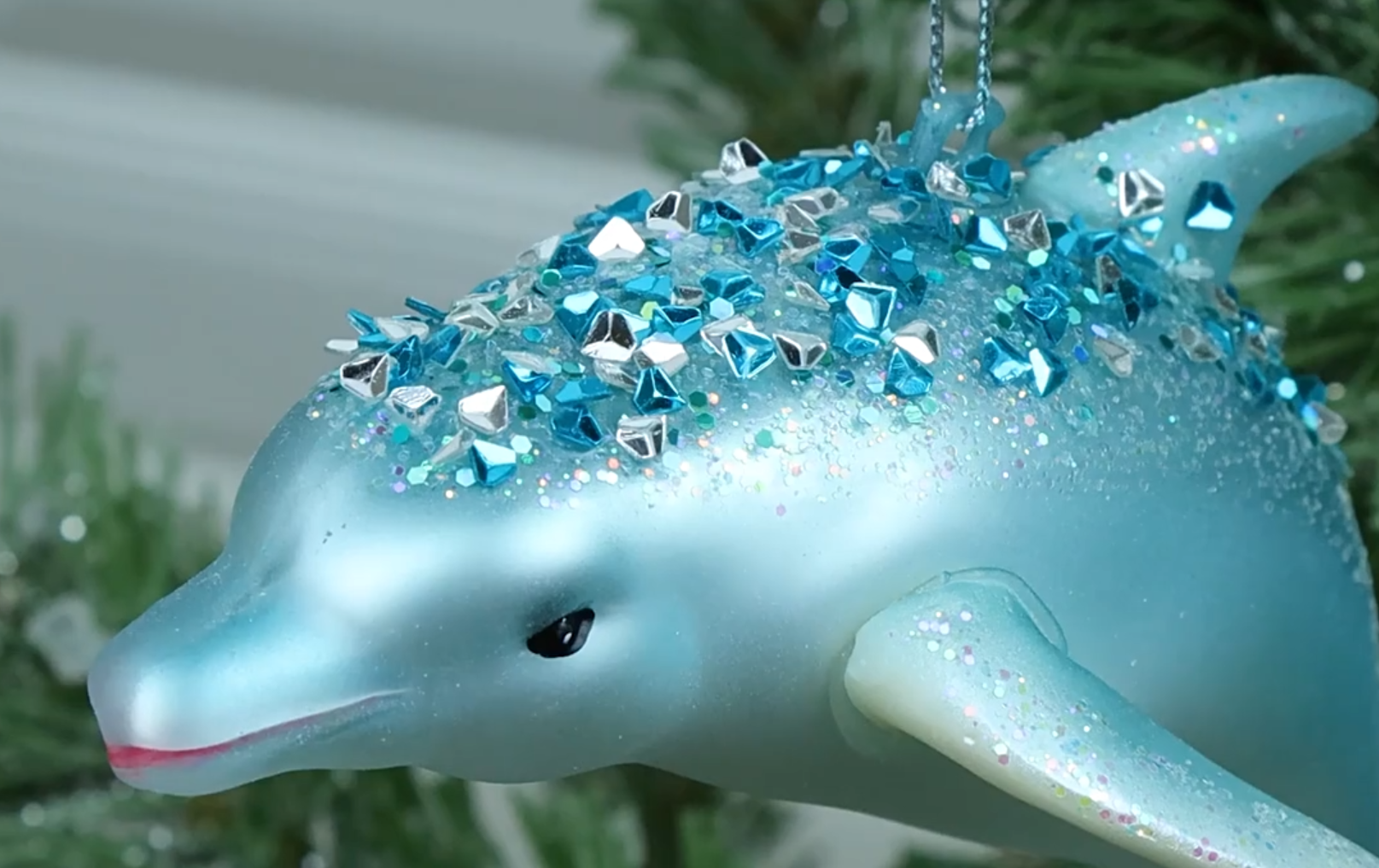 You can also make an unusual place setting or add to a floral arrangement to brighten a party or wedding table centerpiece, as an art deco room decor and holiday decoration, party favors. Of course, you can also decorate it as a backpack, key, car and other pendants.
This dolphin ornament is the perfect way to make a statement with class and color.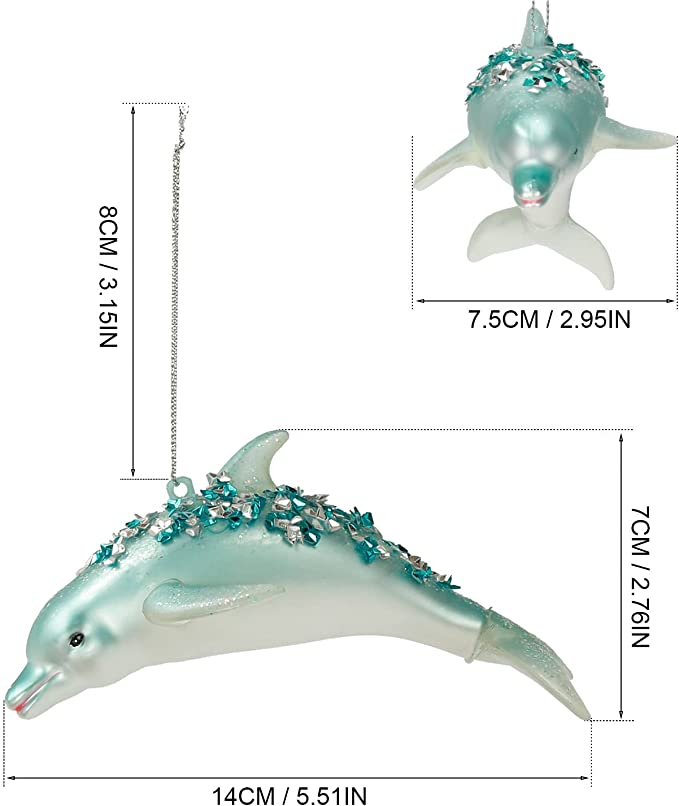 Specification:
Material: glass
Dolphin size: 14x7.5x7cm/5.51x2.95x2.76in
Package: 2 dolphins
Whether it's Christmas or any time of year, this decoration is sure to bring smiles to your family!