Butterflies are symbols of hope, freedom and romantic love.
Experience the beauty and magic of nature with our Crystal Hazel Butterfly Necklace! This stunning piece features a delicate design of butterflies that glisten in the sunlight for a dreamy and mystical vibe.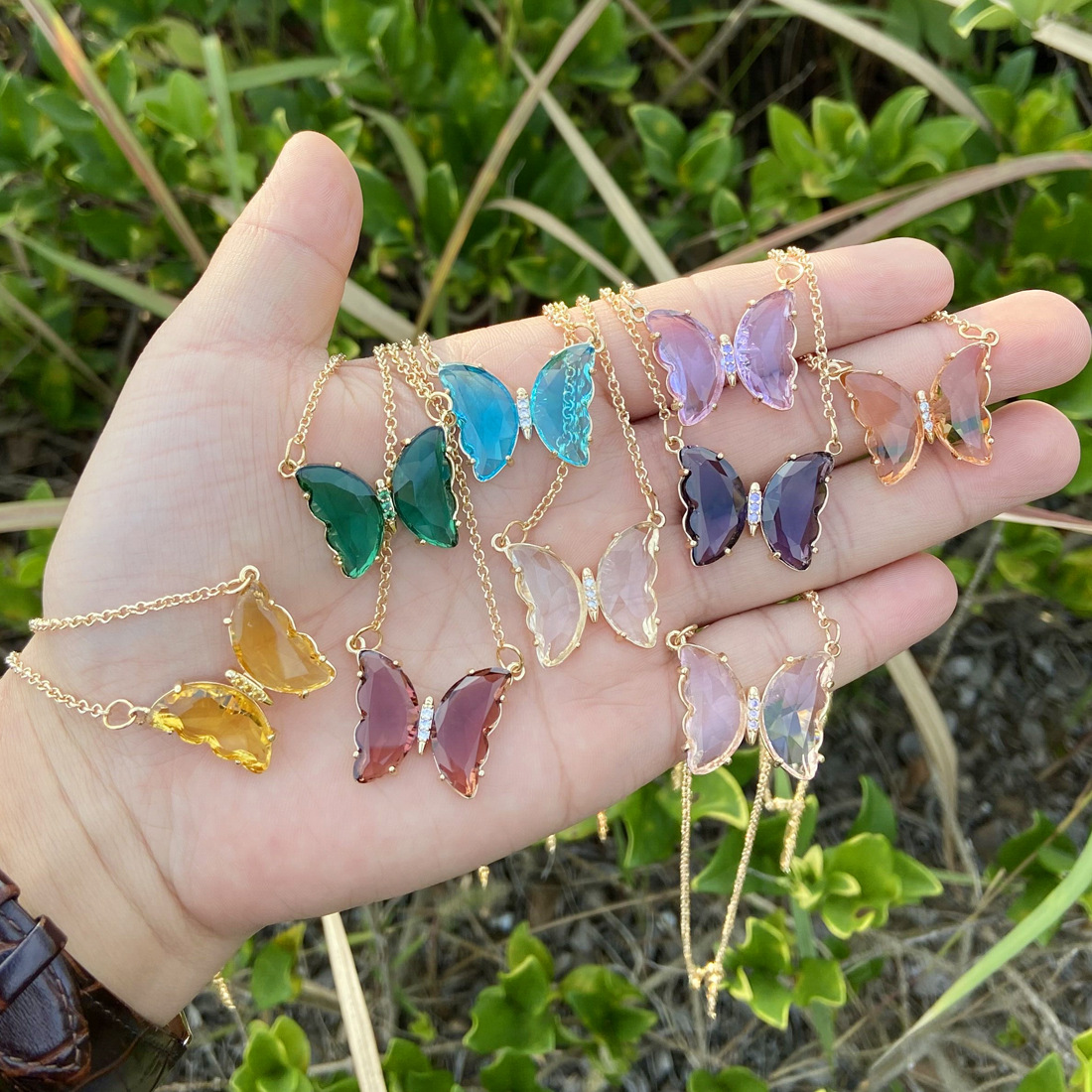 With its intricate design and strong symbolism, it is the perfect accessory for those looking to impress.
The necklace is made of high-quality materials and includes a durable and adjustable chain to ensure a stylish and comfortable fit. Size: 43+5cm.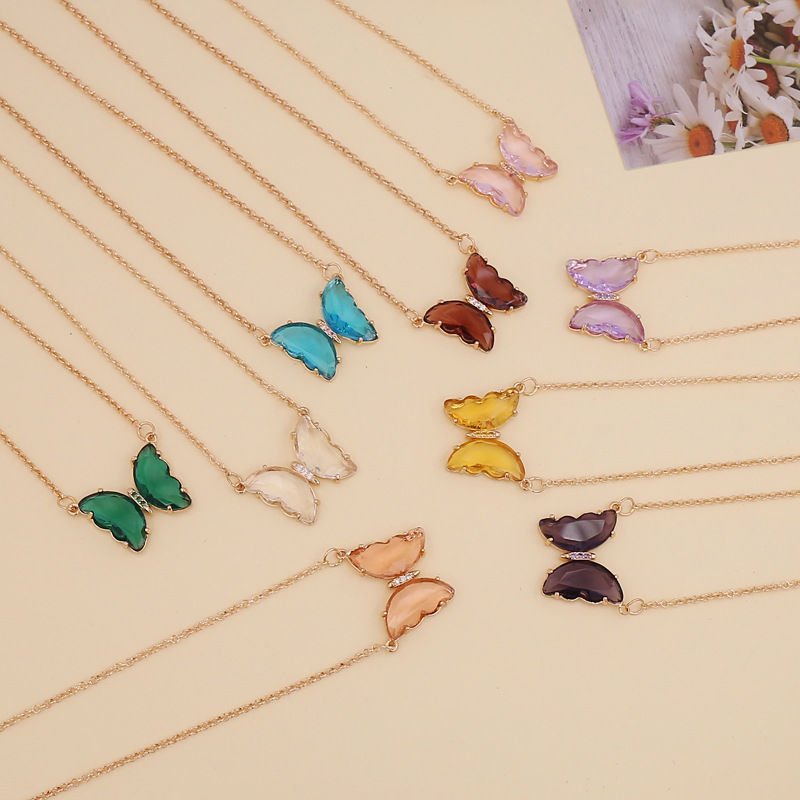 This crystal butterfly necklace is perfect for those looking to add a touch of whimsy to their style, or for those who love butterflies and the symbolism they represent. Butterflies are often associated with transformation and rebirth, making this necklace a great choice for those who are going through personal transformation or want to embrace change.
Which one appeals to you the most? Choose your butterfly according to your intuition!