Introducing our stunning handcrafted Glitter Luna Moth Sun Catcher! This unique and beautiful piece of art is perfect for anyone who loves nature and wants to bring it into their home.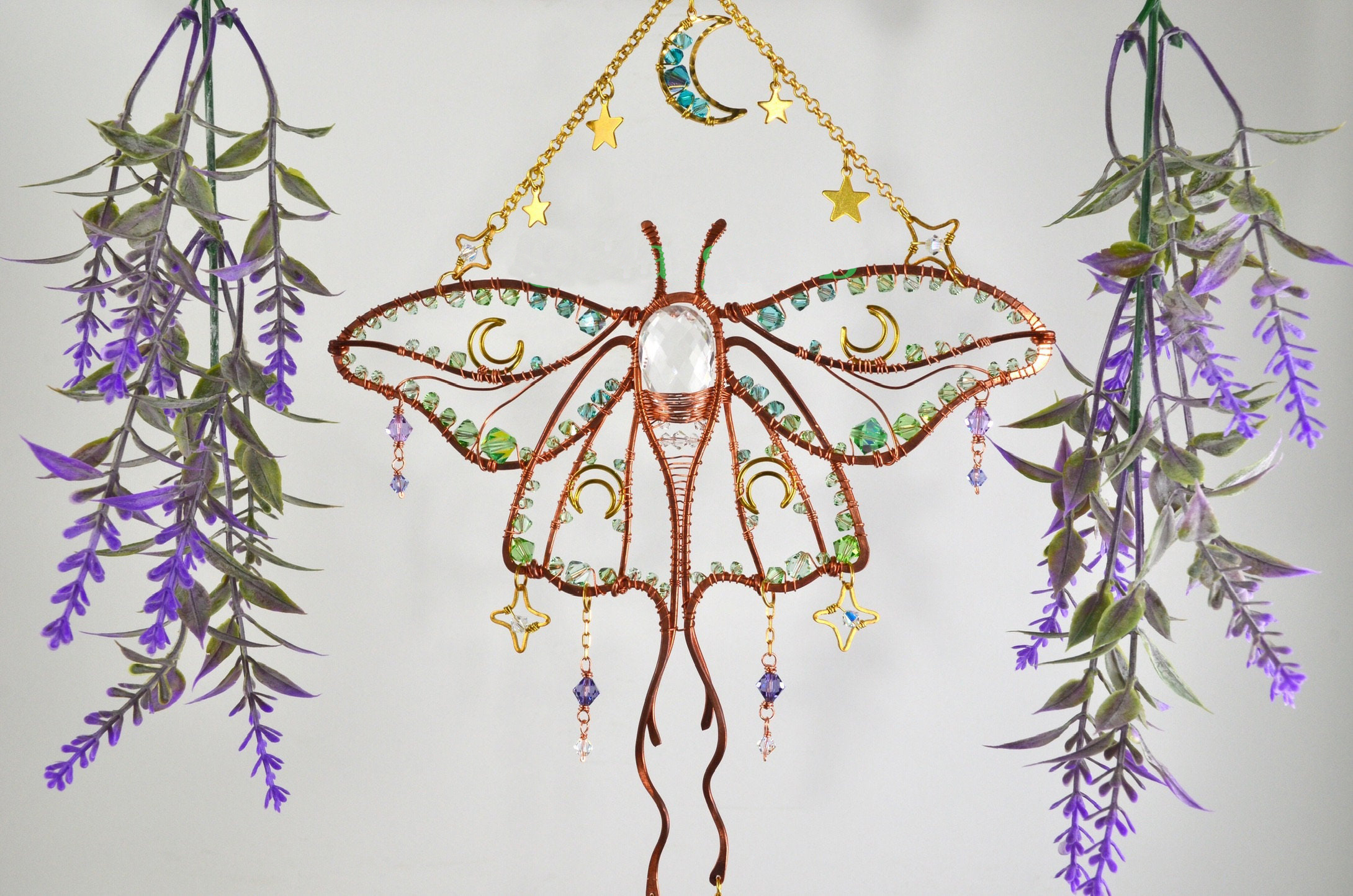 Our Luna Moth sun catcher is not only a beautiful decoration for your home, but also a symbol of transformation and rebirth. Luna Moth is known for representing these concepts in many cultures, making it the perfect gift for anyone going through a major life change.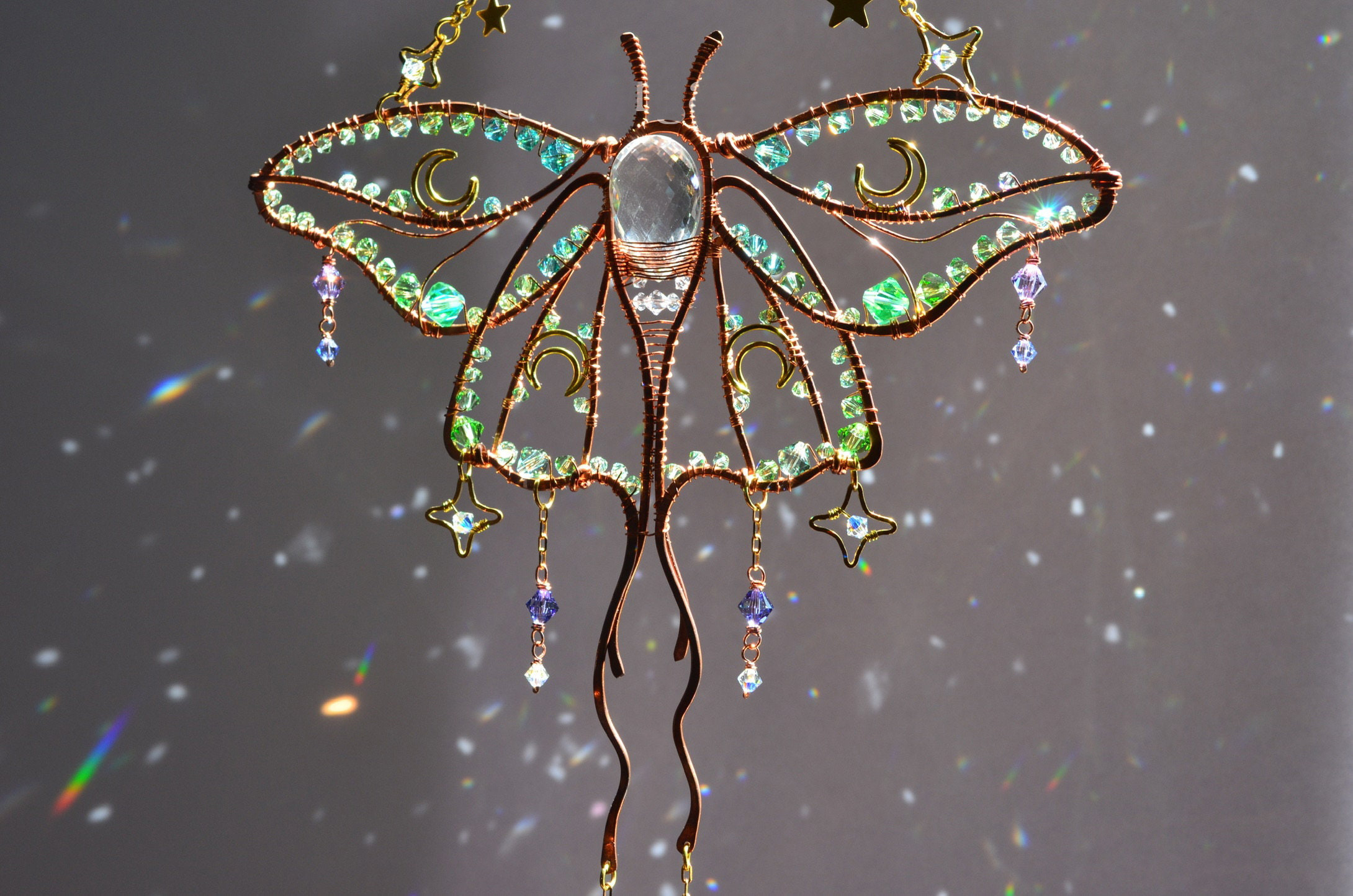 Each sun catcher is meticulously handcrafted with attention to every detail to create a lifelike Luna Moth shape. The moth's wings are made of delicate crystal windings that sparkle in the sunlight in dazzling brilliance. The crystals are arranged in a way that reflects and refracts light, creating a mesmerizing effect that is sure to catch the eye.
We believe the best things in life are made with love and care. That's why each of our moon sun catchers is handcrafted, ensuring each piece is unique.
Handmade
Material: Angel Halo Quartz, K9 Crystal, Brass,
Width: 6.5 inches
Height: 11 inches
Hang it in a window, porch, or anywhere else it will catch the light and create a stunning display. You'll love watching the crystals dance and sparkle in the sunlight, bringing a touch of magic to your home. Also as a self treat to lift your spirits or fill your day with beauty and wonder. 🥰
Order your handmade sun catcher today and experience the beauty of moon moon charm. It's the perfect way to add some magic and wonder to your home, and it's guaranteed to brighten your day every time you look at it.