These cute little crystal hedgehogs need a good home! Looking for crystal lovers to adopt these wonderful little friends.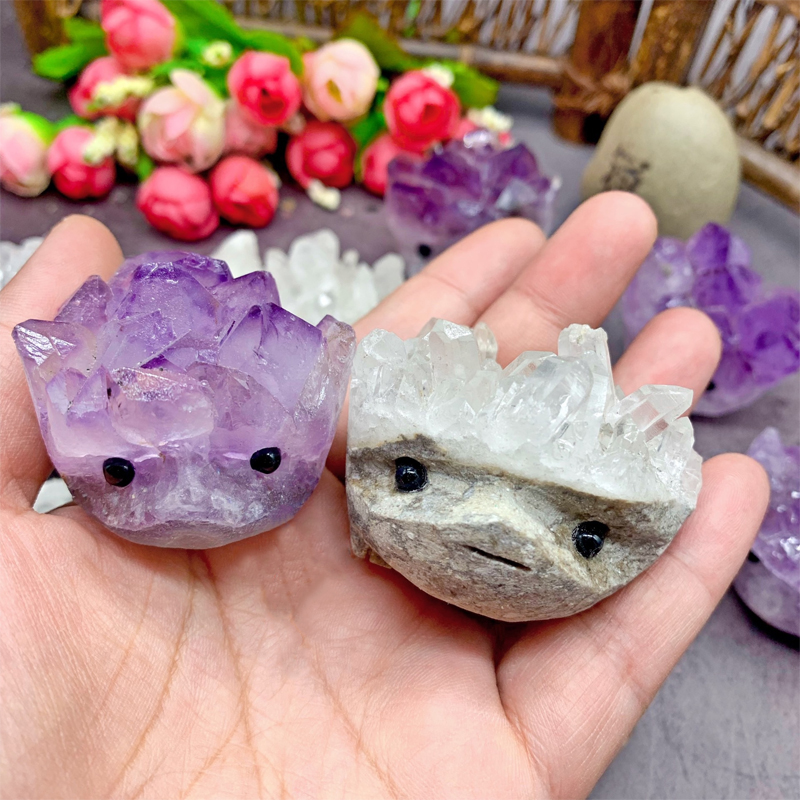 As a pet, they require almost no food, you can travel with them, or leave them at home for months! (without having to arrange a pet-sitter). They are very independent, but have a lot of love to give too.
As crystal quartz has long be thought capable of storing the manifesting intentions of it's owner... these little pets are thought to be able to hold your wishes and dreams and help you to manifest them into reality.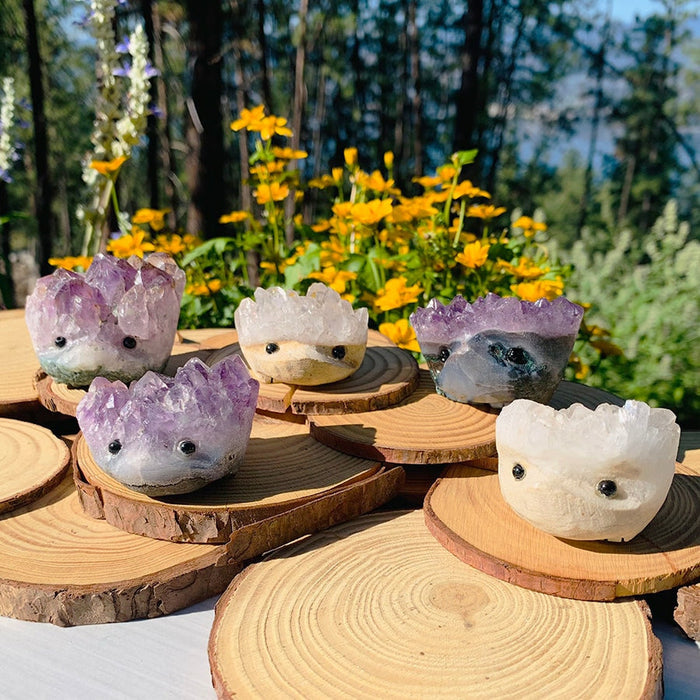 Every single hedgehog is totally unique - no two are exactly alike. Everyone is special it it's very own way, just like you!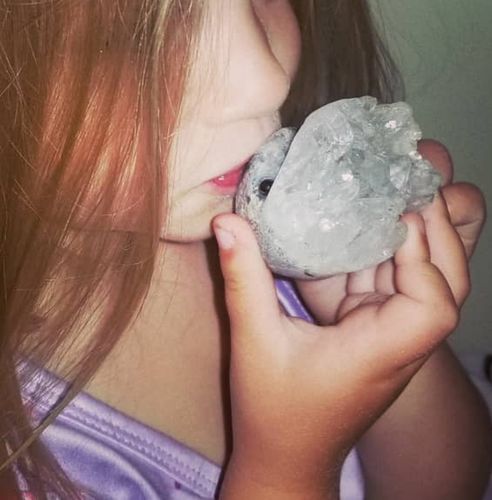 Some good potential names for your crystal hedgehog pet include Spike, Chris, or Chrystal. ADOPT YOUR CRYSTAL HEDGEHOG TODAY!