Introducing the Earth Goddess Crystal Ball Stand - a beautiful and functional addition to any crystal collection. This intricately crafted stand is designed to hold your crystal ball, offering a stunning display while also providing a stable base for your divination practices.
The stand features a stunning depiction of the Earth Goddess, inspired by ancient mythology and the natural world. The intricate details of the design showcase the beauty and power of the Earth, making it a perfect complement to any crystal ball.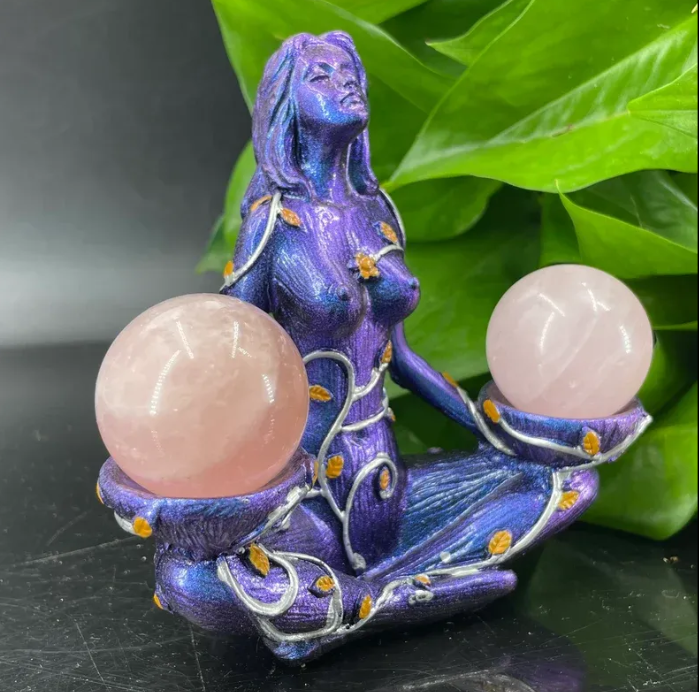 Crafted from high-quality materials, this stand is durable and long-lasting, ensuring that it will remain a cherished part of your collection for years to come. Whether you're a seasoned crystal practitioner or just starting your journey, the Earth Goddess Crystal Ball Stand is an excellent choice for enhancing your practice.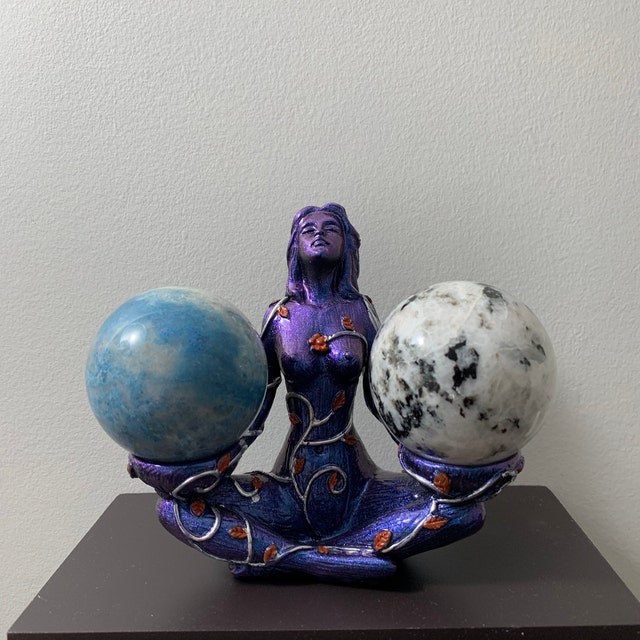 Not only is this stand beautiful and functional, but it also carries deep symbolic meaning. The Earth Goddess is a powerful symbol of fertility, growth, and abundance - perfect for anyone seeking to connect with the natural world and harness its energy for divination and spiritual growth.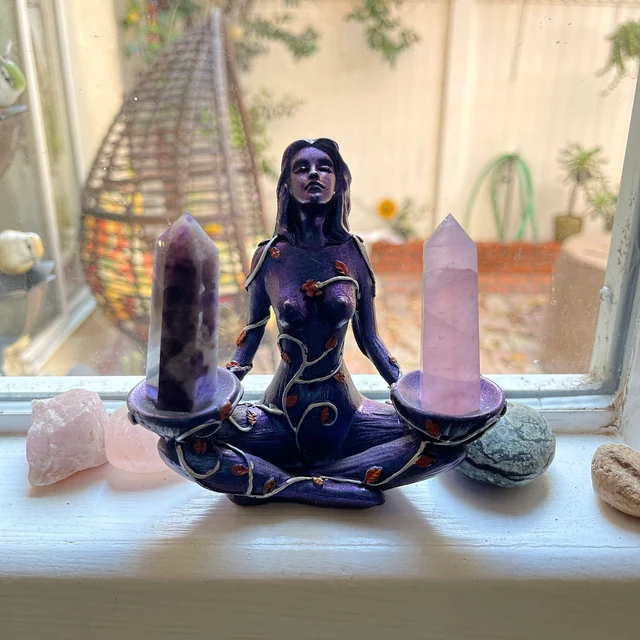 Material:resin
Color:purple
Net Weight:About 200g+
Size:About 12*11cm
Bring the power and beauty of the Earth Goddess into your crystal collection with the Earth Goddess Crystal Ball Stand. Whether used for meditation, ritual, or simply as a decorative accent, this stand is a must-have for any crystal enthusiast.