💧💧Our body is 60% water. Imagine how powerful it would be to infuse the healing and cleansing frequencies of crystals into your water.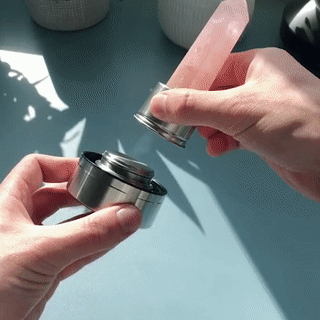 💎💎💎Using gemstones to run water is a traditional art that originated in ancient Greece and has been passed down for thousands of years. Recently, this ancient tradition has been rediscovered and tailored for the modern world. Crystal infused water is a simple and effective way to harness the healing energy of crystals and gemstones. When pure water is poured into the crystal to vibrate, it becomes imbued with the energetic properties of the crystal.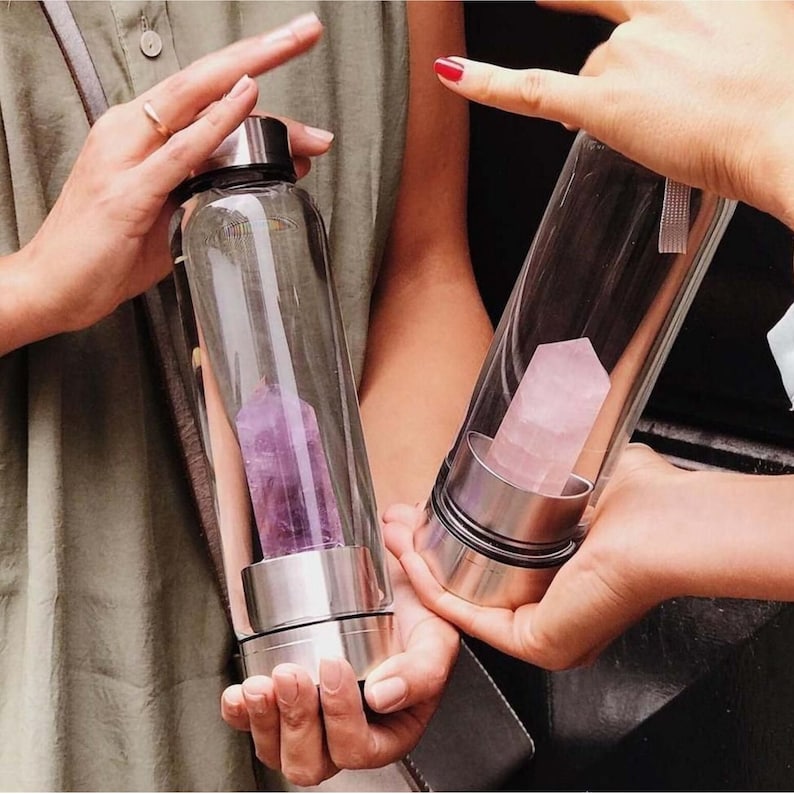 💜💜💜Each crystal carries a specific energy frequency that you can access just by holding them or keeping them in your home, but when submerged in water, the water absorbs this energy frequency. When you drink gemstone water, your cells also absorb energy. Different crystals have different powers, and you will get different effects depending on the crystal you choose.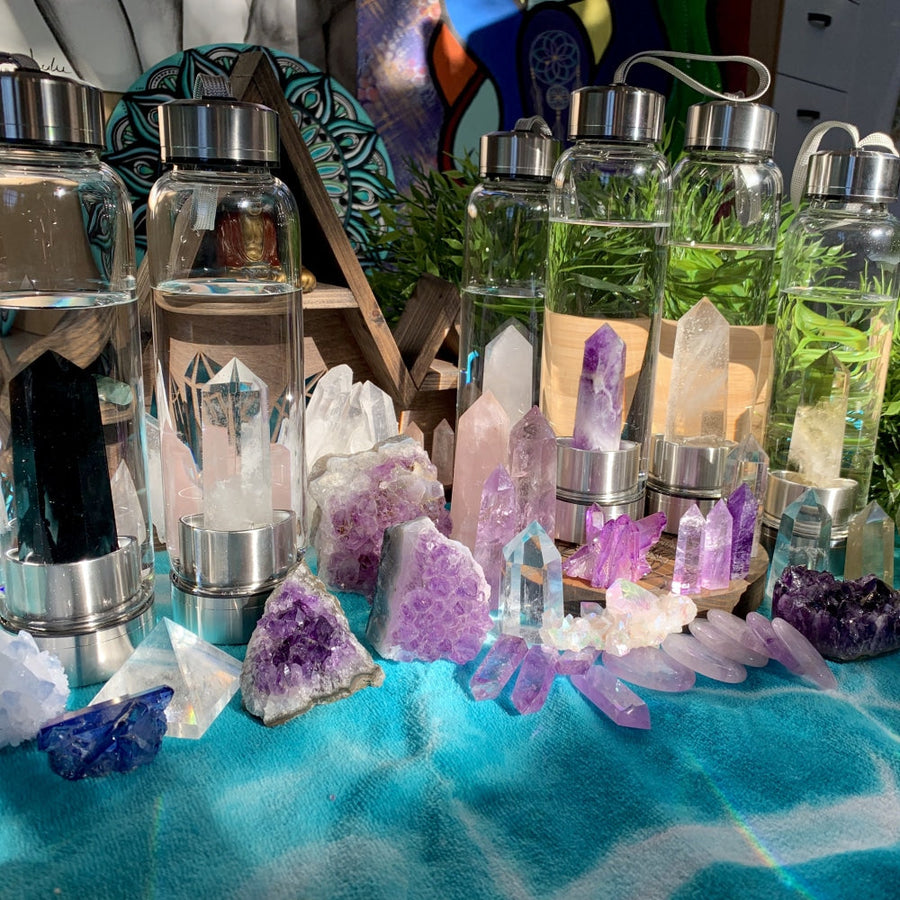 The crystal glass jug energy bottle is made of stainless steel and high borosilicate glass, suitable for hot or cold drinks, and easy to clean. Natural crystals are rich in minerals. It provides the body with trace minerals after running, exercising, yoga, dancing and meditation. Moreover, this unique crystal bottle is perfect even as a collection and decoration.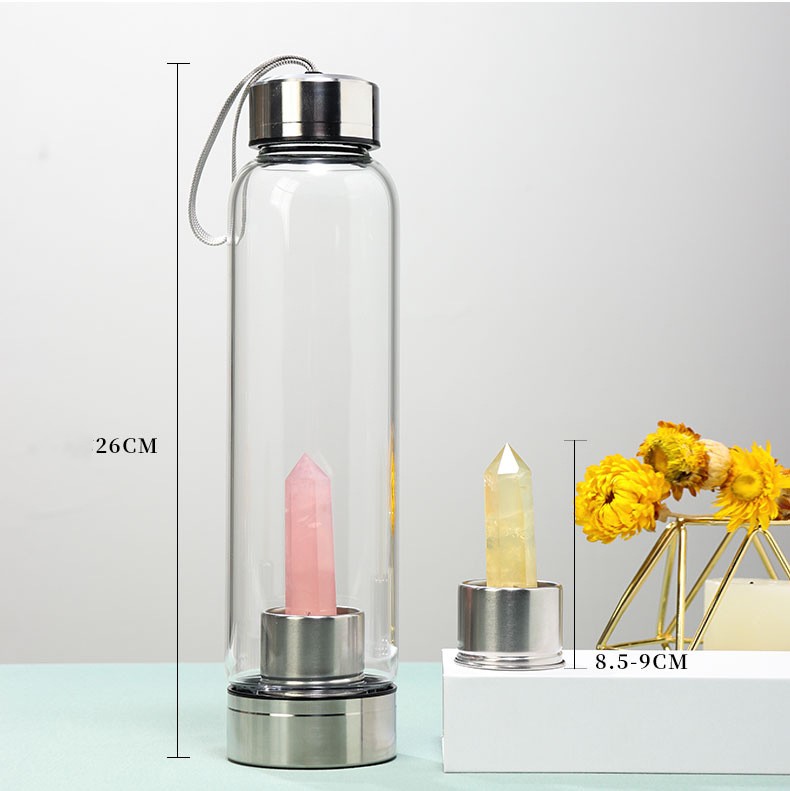 Package - 1 x Crystal Glass Water Bottle Energy Bottle Wellness Gemstone Water Bottle with Removable Natural Crystal Center, 1 x Lid
Size: 10.2 inches / 26cm high, 550ml
Top and bottom are made of bamboo or stainless steel.
The middle is made of glass.
Our bottles are leak-proof as long as you tighten them properly. It can be opened from both ends and the crystal can be removed for cleaning or replacement.
These beautiful crystal carafes make thoughtful gifts for the cherished people in your life. Whether they're overcoming adversity or trying to be their best selves every day, this crystal bottle can help them on their journey. It makes a special gift for your partner, bridesmaids, Mother's Day, grown teens, boyfriends and girlfriends.