Introducing our beautifully handcrafted Fairy Butterfly Jewelry Collection, a stunning collection of accessories that will add a touch of magic to any outfit!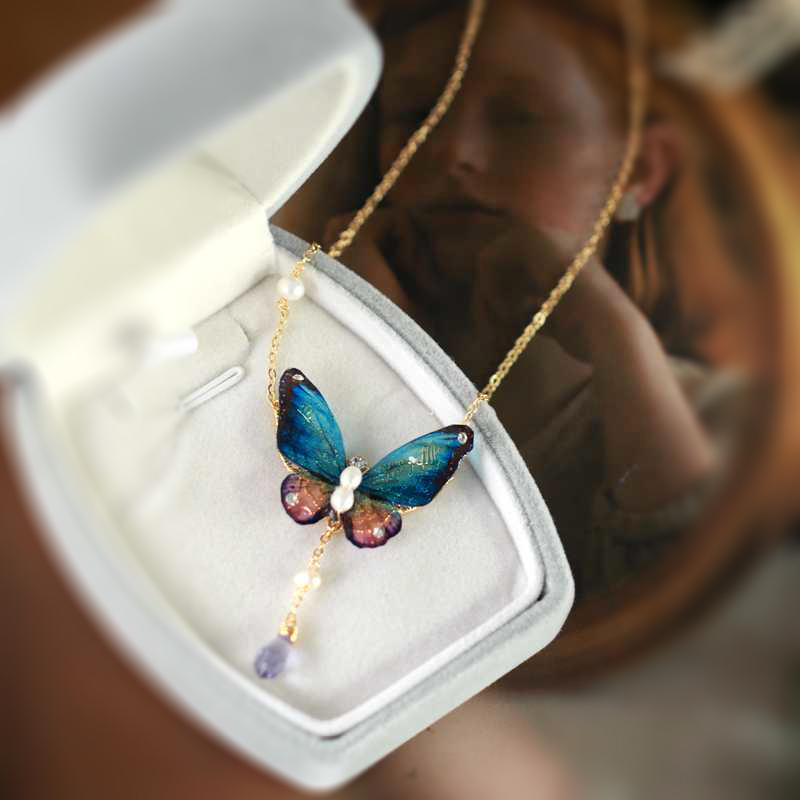 The collection includes necklaces, bracelets and matching earrings, headbands, brooches and more. Delicate butterfly wings are adorned with sparkling crystals and iridescent beads, adding a touch of whimsy and glamour to any ensemble.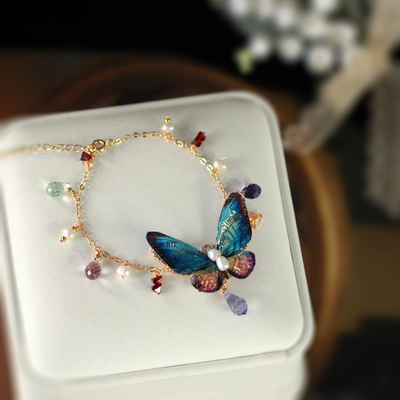 Whether you're dressing up for a special occasion or just looking to add a touch of whimsy to your everyday look, our fairy butterfly jewelry set is the perfect choice. The set includes a necklace, earrings, and bracelet, all of which can be adjusted to fit a variety of sizes.
Made of high quality materials, our fairy butterfly jewelry is durable and will be a valued addition to your jewelry collection. Each piece is carefully inspected to ensure it meets our high standards for craftsmanship and beauty.
Add glamor to your style today with our handcrafted fairy butterfly jewelry set. Whether you're a fairy tale princess, a nature lover, or just someone who appreciates beautiful things, this set is sure to delight and inspire you.