A high-quality holy cross is combined with beautiful butterflies, sunflowers, and rose lights to form this unique decorative pendant with special meaning. With its timeless look, it will also be a meaningful collectible and inspiring.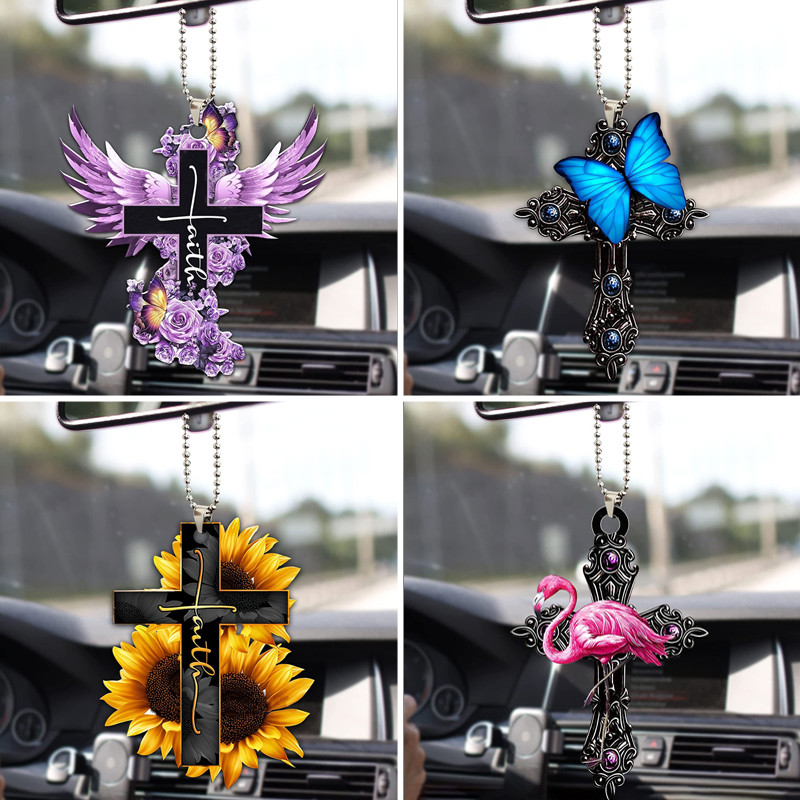 Finding the right accessories isn't always easy. Especially religious accessories may not always fit every type of item. However, this uniquely styled cross pendant is a great example of breaking all the rules. A necklace is a collectible and a work of art that will take your style to the next level. It is also a great gift for your loved one. If you need a new addition to your accessories collection, check out the charming cross pendant.
All the details depicted and the realistic look give the pendant a lifelike effect. It's a great way to enrich your car, room, backpack, and more. This product can be used as car interior, car decoration, rearview mirror pendant, auto parts, car decoration pendant or vehicle accessories. It is also the ideal size to hang on bags, backpacks, key rings and other accessories.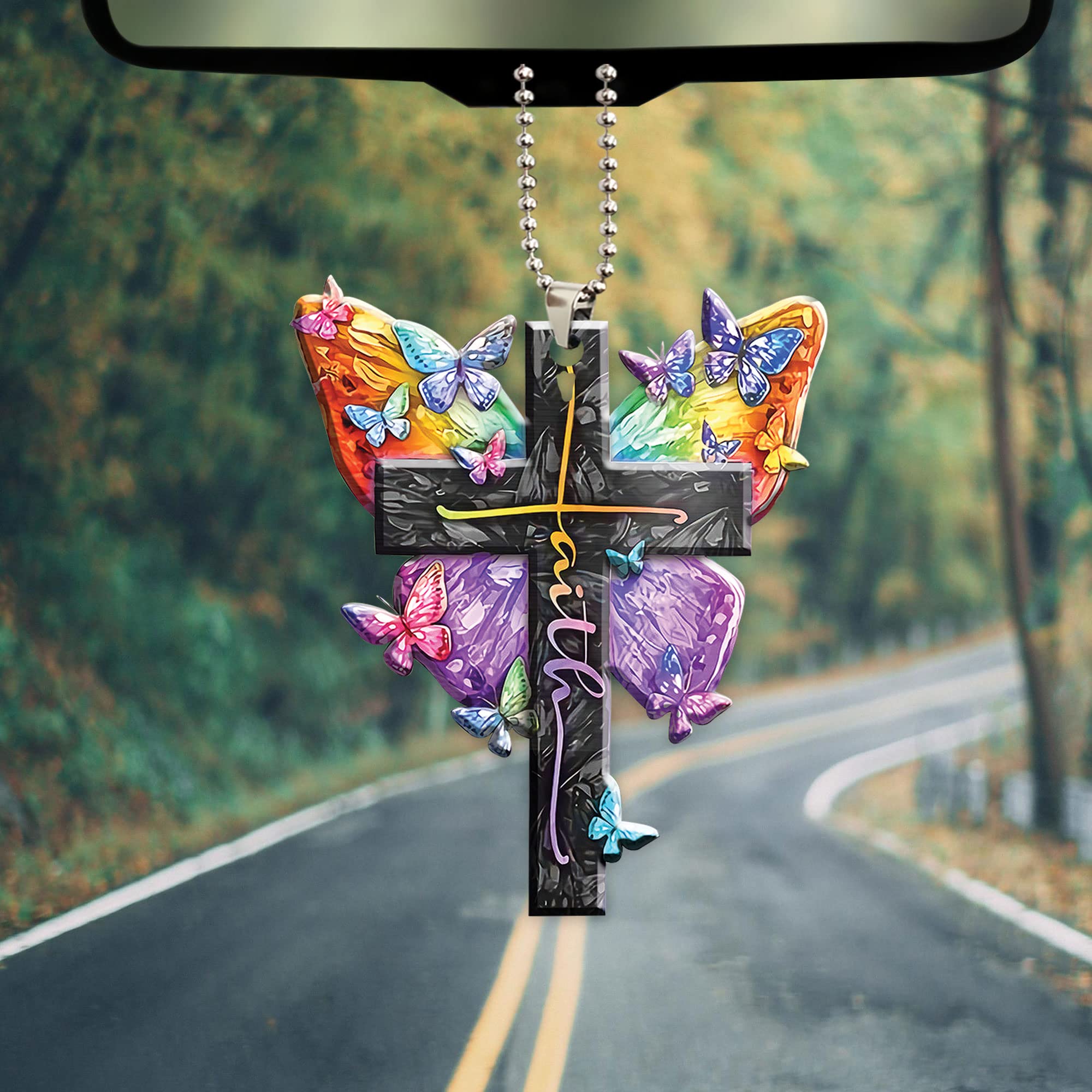 If you're a creative designer, you can also swap it out for a necklace you're proud of, or wear it in more ways, making it your most shimmering divine piece, evoking spontaneous urges wherever you go Smile and happiness, Love is always around you.
It has a good weight and the color never fades. Remind someone to drive safely or remind someone about you and special memories.
Our team strives to create functional products with quirky and unexpected twists. We love adding a little fun and magic to everything we do, and we hope you feel the same way!