Introducing our adorable Light Up Dragon and Crystal Ball! It will be your cutest little friend! This charming creature will brighten your life with its soft, warm glow and bring a touch of whimsy to any room.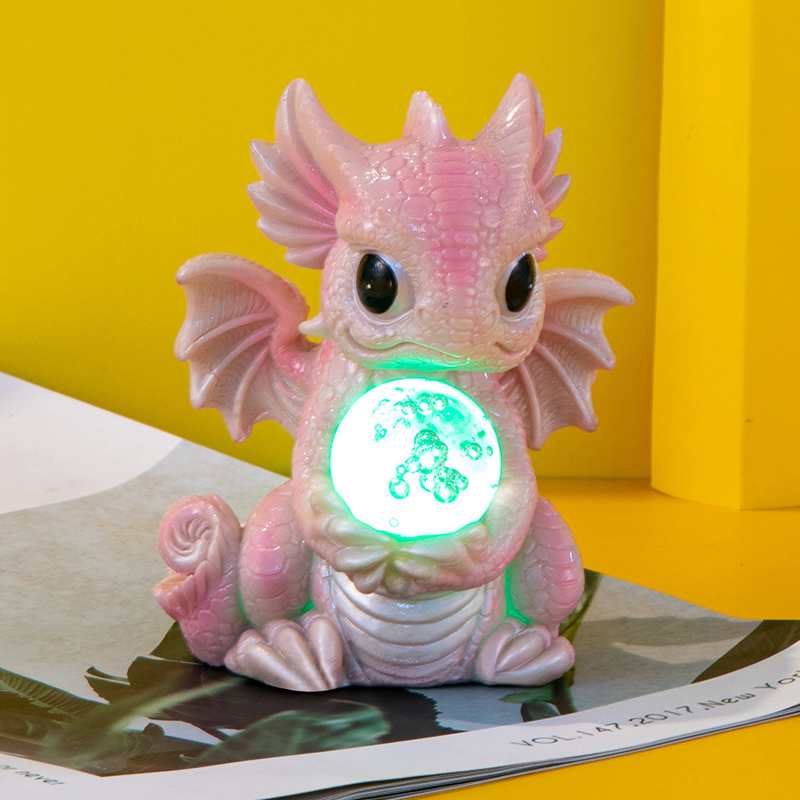 With its cute little face and dainty wings, our dragon is the perfect addition to any collection of mythical creatures. And the crystal ball it holds is not only a stunning visual feature, but also a symbol of the dragon's wisdom and insight.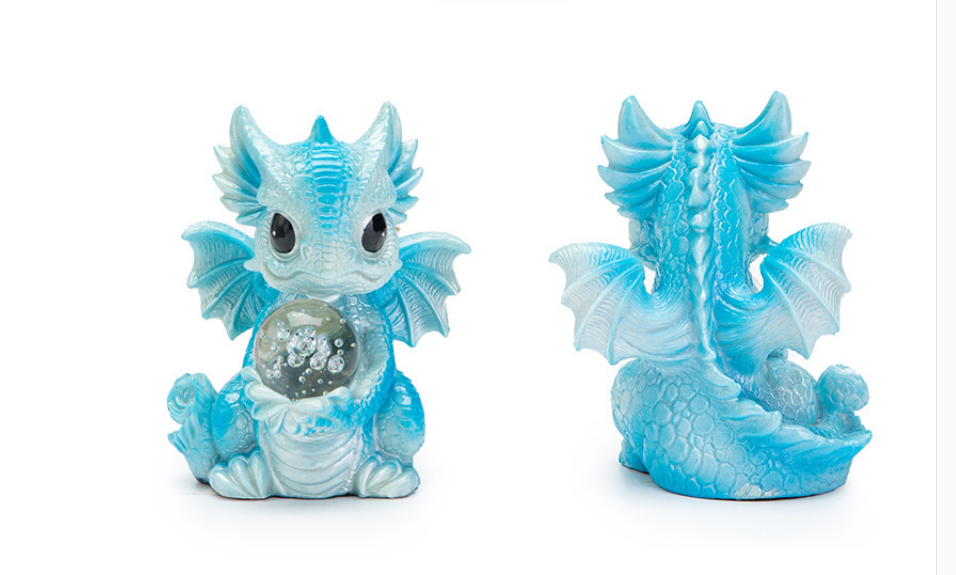 Crafted with fine detail, this dragon is made from high-quality materials to ensure its durability and longevity. Its delicate wings and intricate scales are sure to captivate and captivate anyone who sees it.
But what really sets this dragon apart is its crystal ball. Gripped securely in its tiny paws, this glistening orb emits a warm, comforting glow to soothe and relax you after a long day.
Size: 11*9*12
How to use: Use two batteries to light up the crystal ball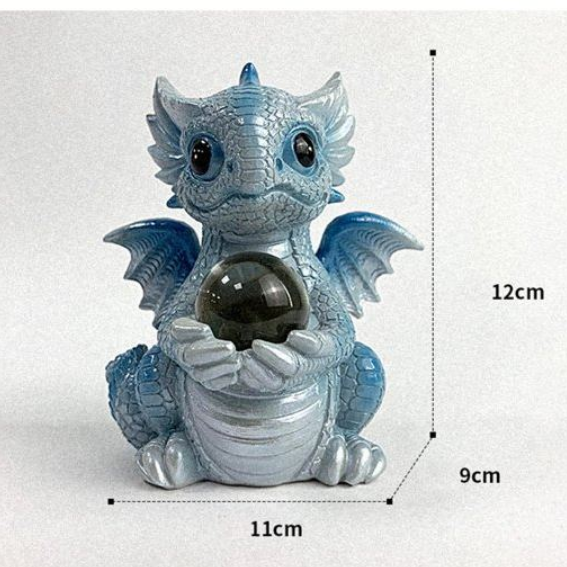 Whether you're looking for unique decorations for your own home, a special gift for a friend, or a little magic in your life, our Light Up Dragon with Crystal Ball is the perfect choice. Its compact size makes it ideal for any space, and its attractive design will capture your heart and imagination.
Don't miss your opportunity to bring this lovely creature home today! Order today and experience the magic for yourself.