The four-leaf clover ring symbolizes eternal beauty and love. The beautiful girly ring is perfect for everyday wear. The rose ring is her promise ring. Shining brightly. With it, you will be the focus of everyone.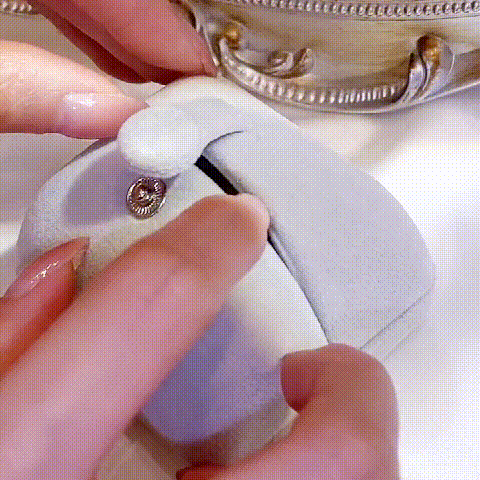 The top zircon part of the ring can be rotated and can be rotated smoothly. The beautiful decorative ring is also a secret ring, which helps keep your hands busy and quit the habit of picking or biting your nails.
[Rotating Four-leaf Clover] Rotate the four-leaf clover to enjoy the spinning and charming brilliance under different light refraction. It presents frozen, eternal and delicate love with a subtle and vivid luster.
Treat yourself to luxurious fine jewelry. Sophisticated craftsmanship meets romance to create this elegant crystal sparkling ring that will make you look stunning on any occasion!
FEATURES:
The four-leaf clover flower on the ring can be turned.
Lovely and delicately decorated, ring ornaments can be matched with different outfits to add a feminine touch to your everyday attire.
The soft light makes crystal rings even more dazzling, adding a pop of color to your everyday wear. There are matching earrings!
It is a perfect gift for your girlfriend, wife, mother or yourself on Christmas, anniversary, Valentine's Day and birthday. It goes well with all kinds of clothing. The perfect jewellery expands the women's fashion wardrobe with a timeless classic style. Make you the most attractive person in the crowd.
SPECIFICATIONS:
Material: American diamonds quality
Size: Free Size ( Adjustable )
Occasion: Parties, various festivals, anniversaries, appointments, shopping, etc.
Colour: Rose Gold/shiny silver
If you have any questions about the purchase, please feel free to contact us. You can also visit the store to see more jewelry collections.