Please Note Before Buying:
This is a handmade product! ! Due to the recent increase in orders, the production time of The Ocean Turtle has been extended, and it needs to wait for about 1-2 weeks. Let me know if you're in a hurry and we'll do our best to expedite the process!
Any questions please contact us: service@chazoemall.com
Vivid and special, this gorgeous crystal sea turtle is the perfect collectible gift for lucky home decor or healing reiki gifts for turtle lovers.
A symbol of longevity, protection, order, and creation, as well as luck, wisdom, and health, the turtle is a revered totem in many cultures. Turtles combine the great energies of sea and land, emotion and reason.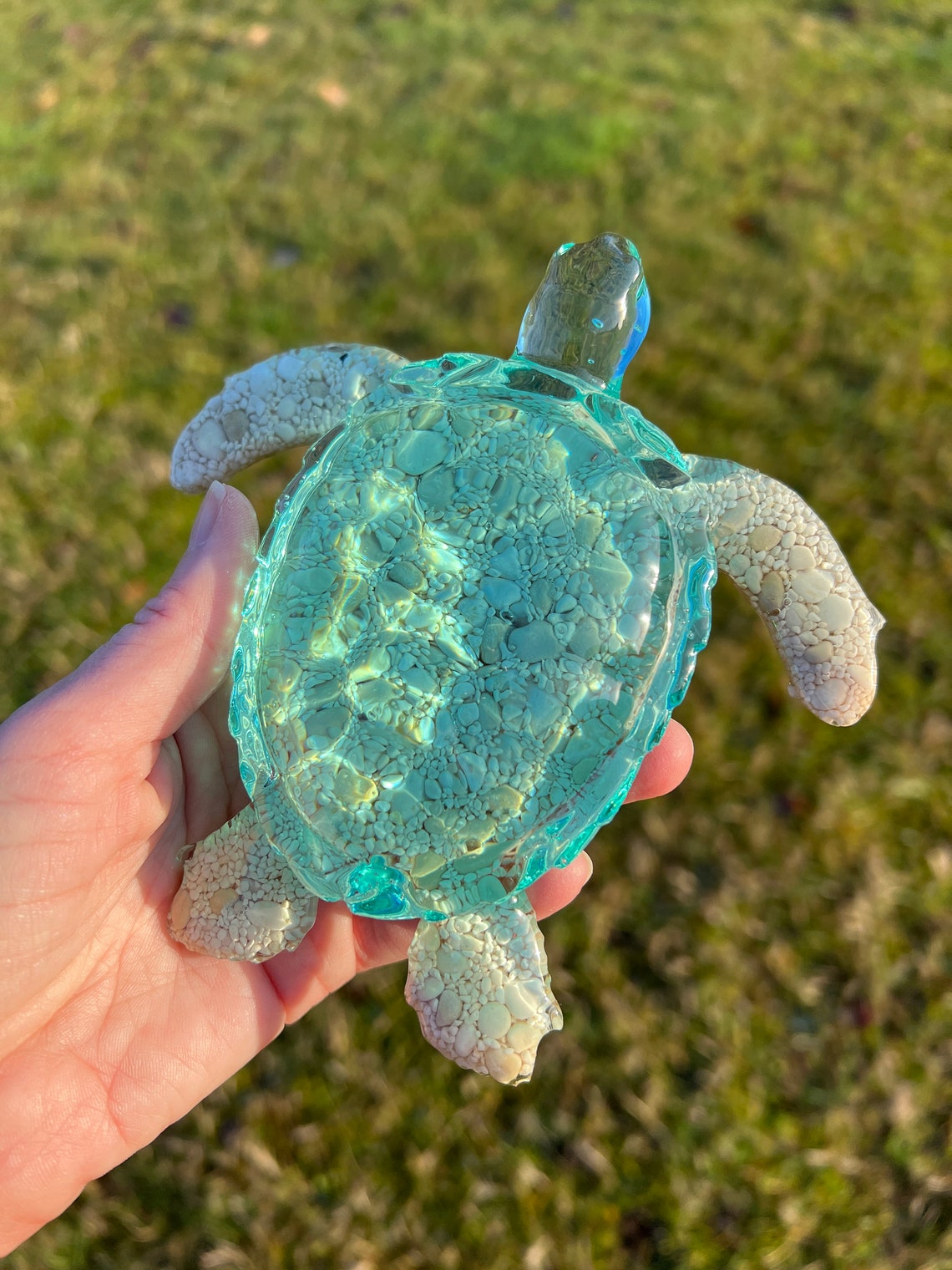 For sea turtles, home is where they are now. What matters is the journey itself, not where they land. For those of us who find ourselves constantly trying to achieve our goals and burn out in the process, the turtle can be helpful because it reminds us to slow down and see where we are now.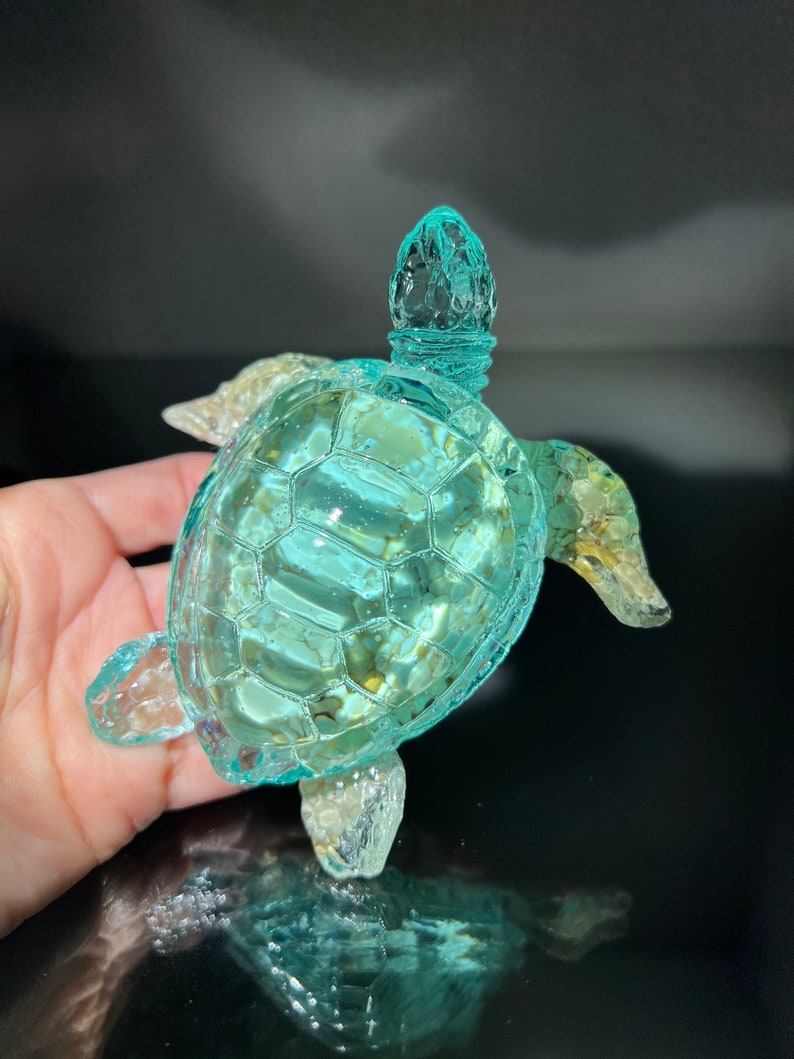 These beautiful crystal turtles have fresh lines, fine workmanship, and crystal clear. Fits easily in your pocket, perfect for holding in hand, everyday carry, wrapping, putting in a grid or wherever you want to go.
Turtles measure : the large one. (about 11 cm )
Handmade Natural Crystal Resin Sea Turtle
💐Material - To ensure the effect, we only use pure natural crystal chips and resin.
Howlite, White crystal, white shell stone
Howlite (White--Crown Chakra)
This is a hand carved figurine, please allow variations in size, shape, marking and color. Each one is unique.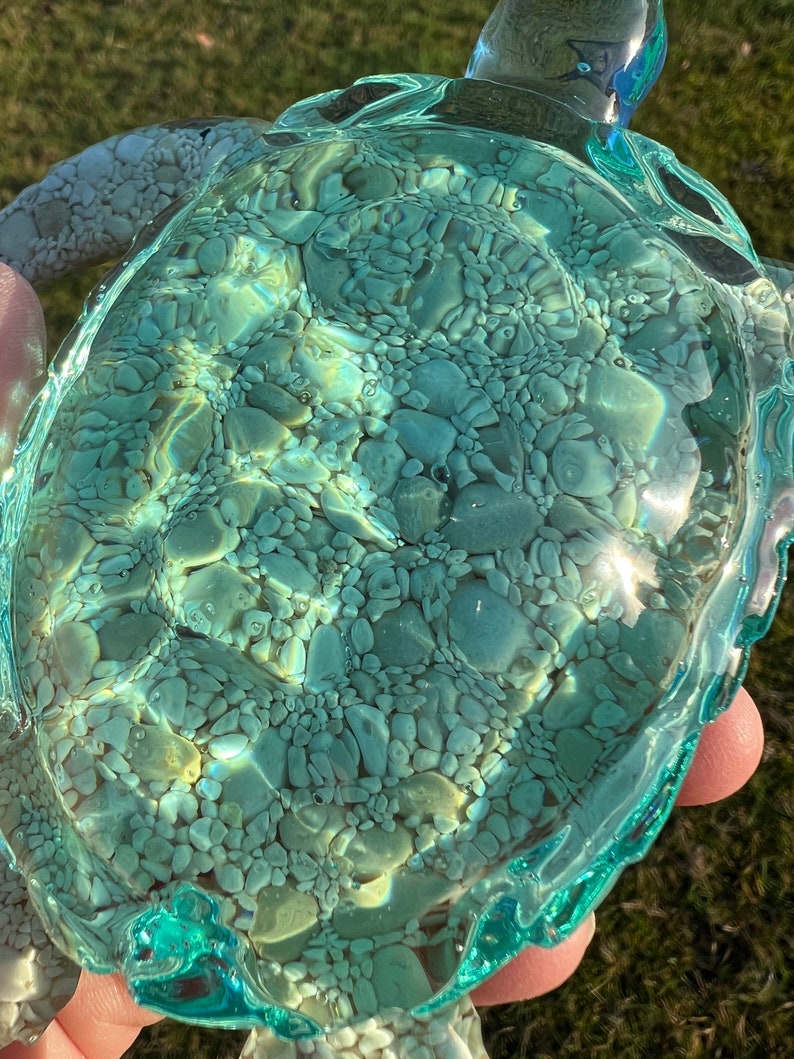 This would make a wonderful and precious gift idea for any crystal lover, turtle lover!
Welcome to the store to view more crystal series, if you have more crystal needs or custom needs, please contact us.