Introducing our exquisite hand blown glass honey jars, the perfect way to store and display your favorite honey. Whether you are a honey connoisseur or just looking for a beautiful way to store your honey, our hand blown glass honey jars are perfect for you.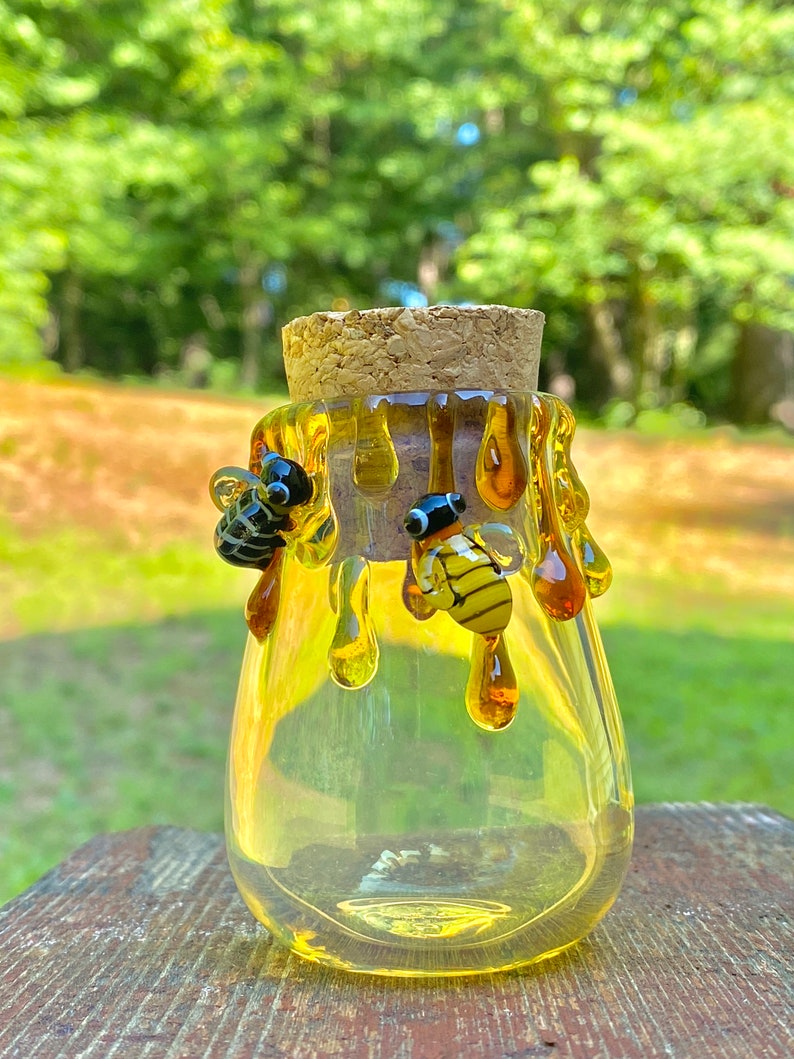 In addition to being functional, our hand blown glass honey jars are beautiful works of art. The bee accents and realistic honey on the glass make each jar a unique and eye-catching piece that looks great on any kitchen counter or dining table.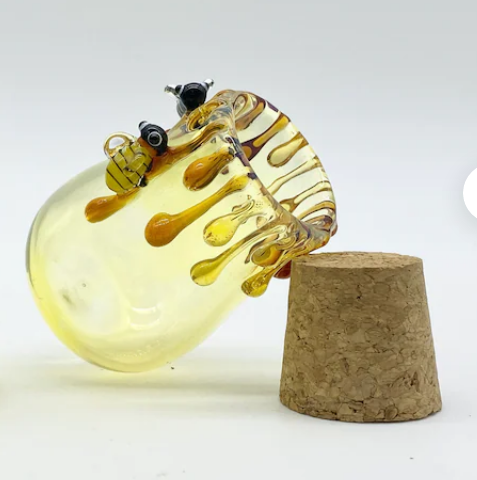 Size: 10cm
Each jar is expertly crafted by skilled artisans using traditional techniques, creating a unique and beautiful piece sure to impress.
Our honey jars are made of high-quality glass, designed to protect your honey and keep it fresher for longer. The tight-fitting cork ensures your honey remains pure and untainted, while the jar's elegant shape and texture make it a stylish addition to any kitchen or dining table.
Order today to experience the beauty and function of a truly unique cookware.