Breathtaking carving art! A crow perched on a dusty skull, like an alert winged predator guarding a buried skeleton, is impressive.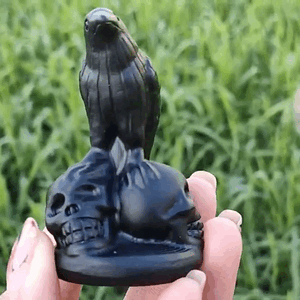 Beautifully hand-carved from high-quality obsidian, this figurine combines the beauty of nature with human art and craftsmanship. Fits easily in your pocket, perfect for holding in hand, everyday carry, wrapping, placing in a grid or wherever you want it to go.
describe:
-100% brand new and high quality
-100% Natural Obsidian
-Hand carved
-Size 60*32*35mm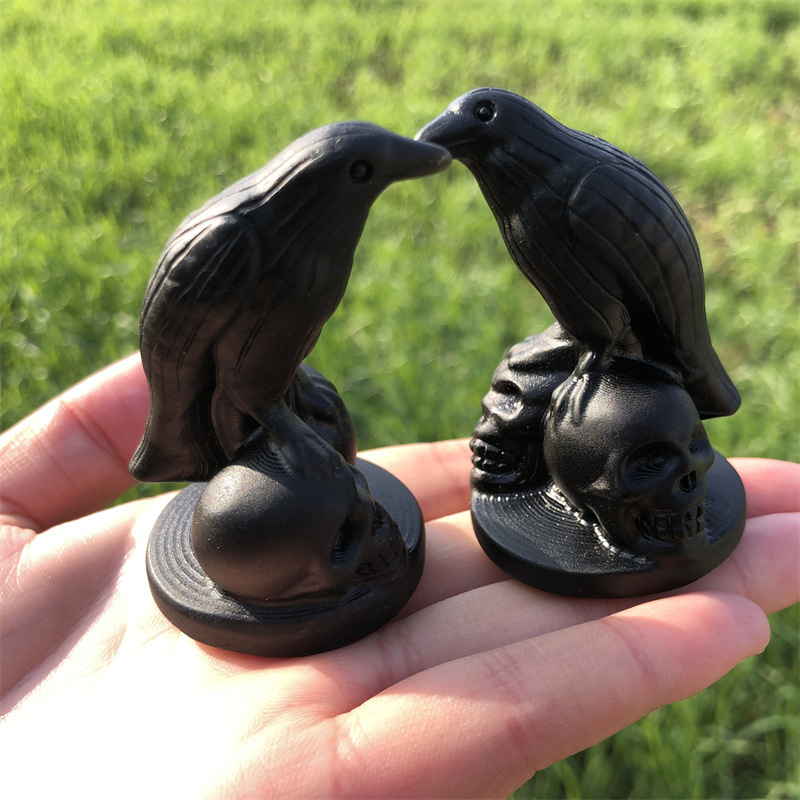 Skulls were previously seen as symbols of negativity, death or evil. In fact, the shape of the skull can bring about high-energy vibrations, making it highly sought after.
Obsidian is the stone of leadership, which can bear all the negative energy for you, and share the pressure and depression for you. It is like a black knight silently guarding you. Also known as the Worry Stone, it corresponds to the bottom chakra and is suitable for all kinds of people who are investing, doing business, etc. and want to accumulate wealth.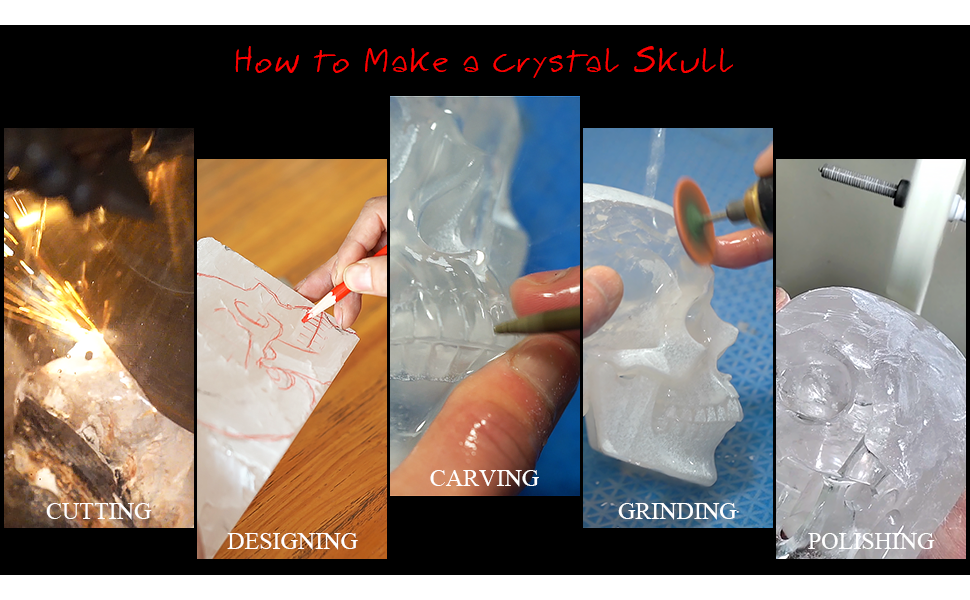 This skull figurine artwork is perfect for office, collection, study, jewelry, massage, yoga, meditation, feng shui, decoration, figurine, paperweight, bookends, amulet, gemstone collection, guardian, oriental, business birthstone. Bring a sense of mystery, elegance and sophistication when decorating your home and office.
Makes a great gift idea for any crystal lover, statue collector, artist, and more! You're sure to buy a solid stone sculpture for friends and family that they will enjoy and cherish for many years to come.
Please be informed: the skull is a hand-carved artwork, each piece is unique, the stripes or colors will vary from batch to batch, it's hard to make everyone the same, the pictures usually look bigger than the actual product, please refer to the product size .
Welcome to the store to view more crystal series, if you have more crystal needs or customization needs, please contact us.