Looking for a unique and meaningful gift for that special someone in your life?
Our Handmade Crystal Bear Ornament is perfect for you! Each ornament is lovingly crafted with love and attention to detail, and each crystal bear comes with a crown, so cute and charming!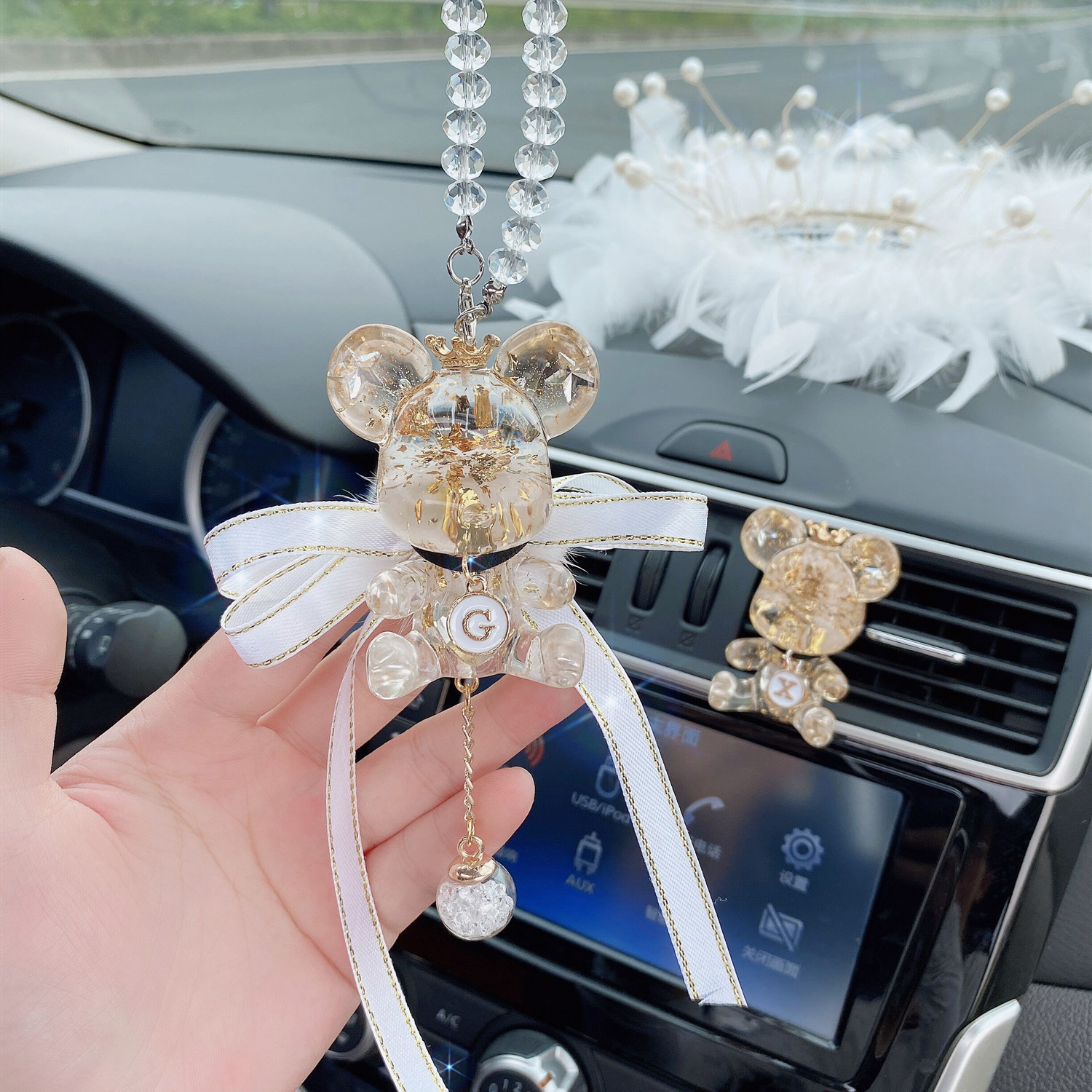 Natural crystals or minerals are wrapped in crystal glue, which condenses into a cute and pleasing bear appearance. The small body is full of crystal clear energy. I hope that with the help of the energy magnetic field of the crystal, it will help to realize my wish.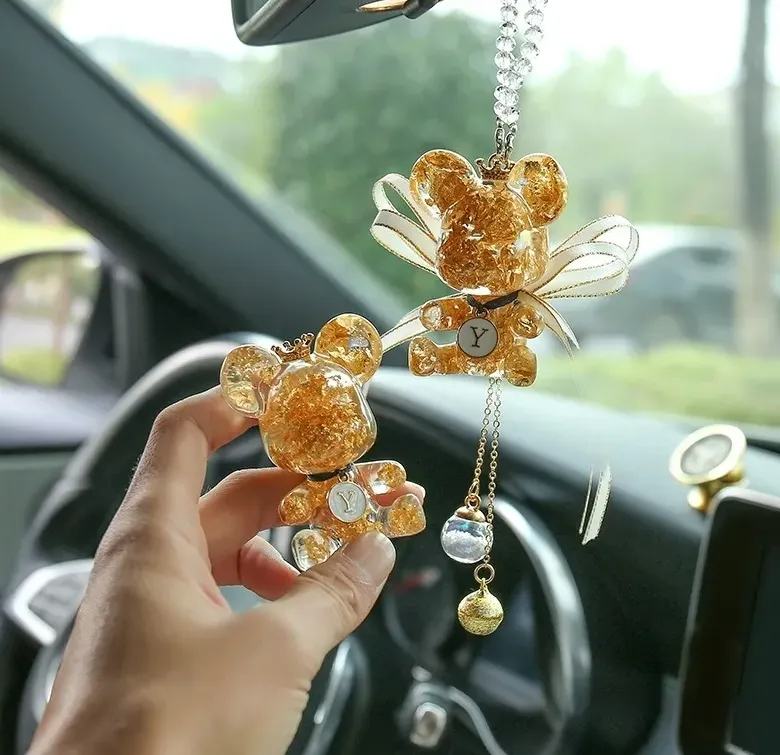 Adds a touch of magic to any space. It's a beautiful addition to any home or car, and makes the perfect couples gift. Whether hanging in your car/backpack as a daily reminder of love, or as a beautiful ornament to adorn your home, its unique design and handcrafted quality make it a one-of-a-kind piece that your loved ones will love for years to come collection.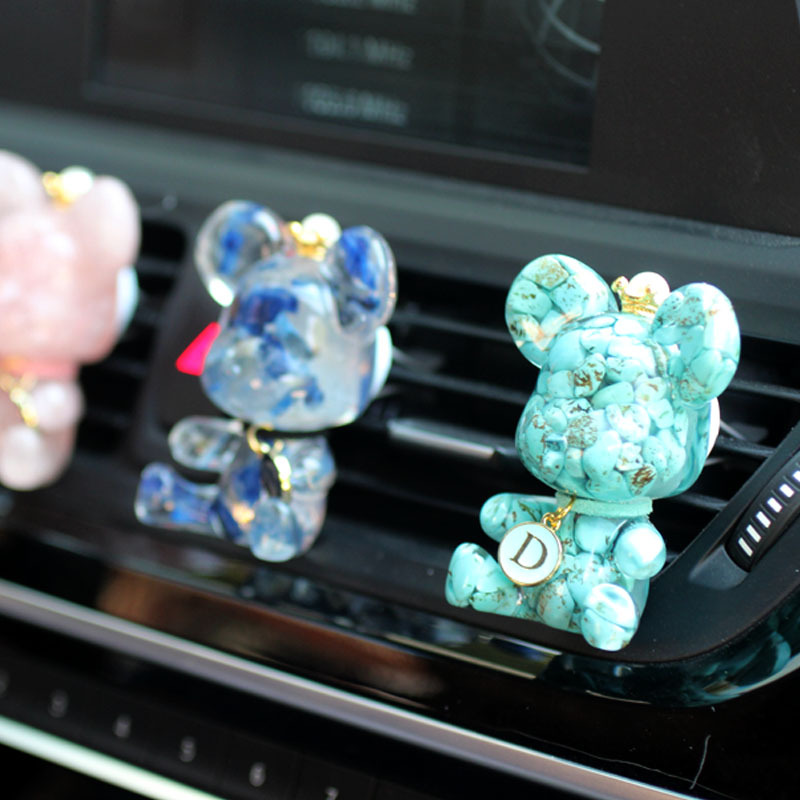 Turn your daily drive into a calm and peaceful experience with our handcrafted Crystal Bear Car Fragrance Diffuser. Not only will this beautiful ornament add a touch of elegance to your car, but it can also be used as an essential oil diffuser to help you relax and reduce stress while on the road.
Just add a few drops of your favorite essential oil to the Diffuser Behind Bear and let the soothing scent fill your car. This exquisite Crystal Bear car diffuser is the perfect companion to help you focus.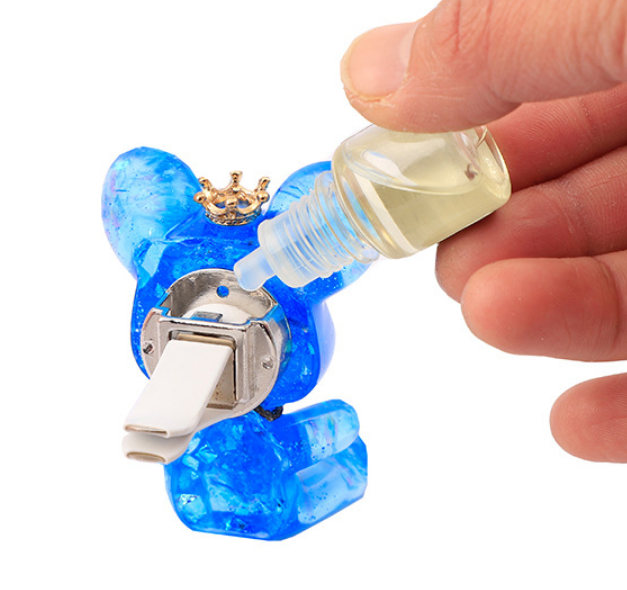 Give the gift of love and positivity with our Handmade Crystal Bear Ornament - order today and spread some joy!
Order today and surprise your loved ones with this beautiful and meaningful gift.