Introducing our Delicate Gold Halo Crown - a true masterpiece of craftsmanship. The unique halo design is sure to catch eyes and make you feel like royalty.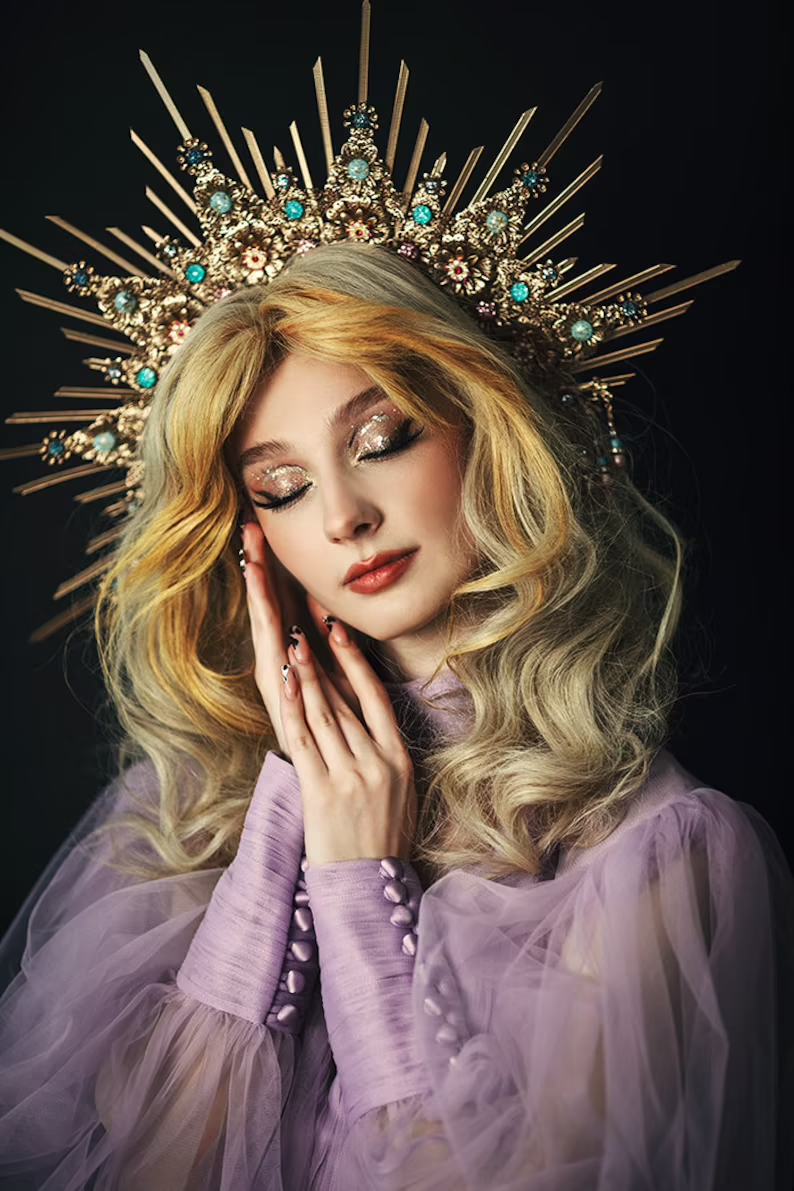 Handcrafted with great attention to detail, this stunning accessory exudes elegance and sophistication with delicate gold detailing, making it the perfect addition to any formal occasion. You will love this headpiece and it will serve you well enhancing your holiday look, party or makeup look.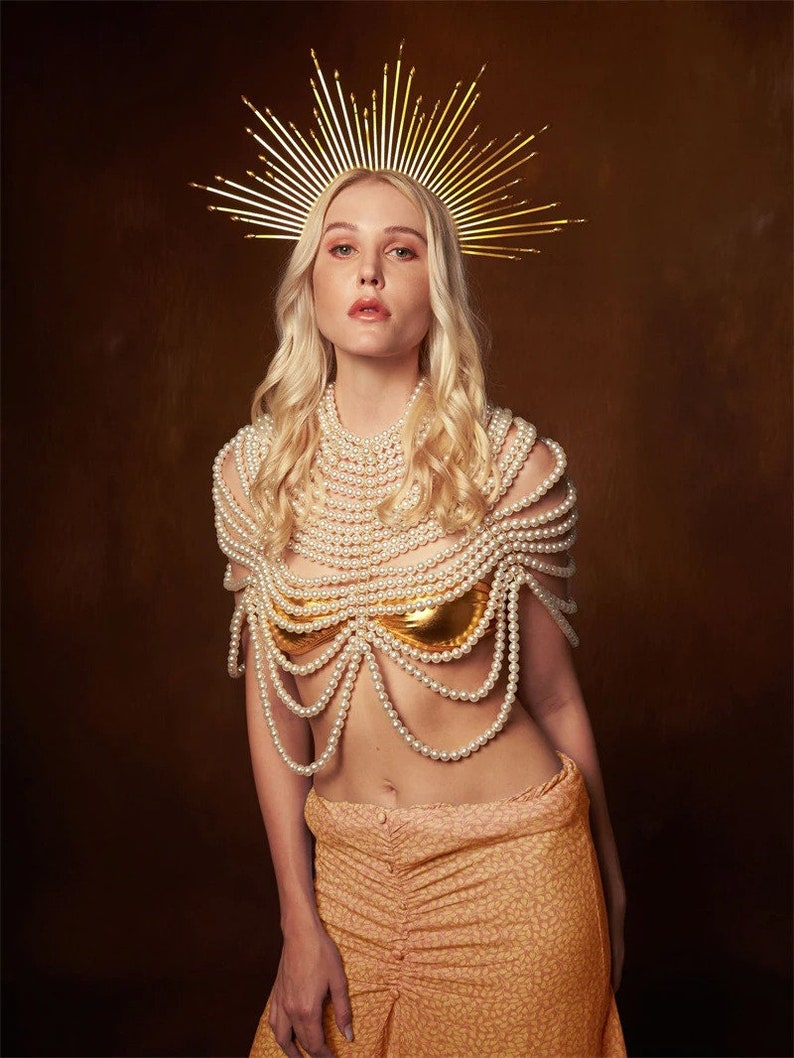 This gorgeous crown will be a great addition to fine art photography and will serve every skilled photographer or makeup artist. Not only can you use it for wedding photography, but it is also suitable as a prop for maternity shoots.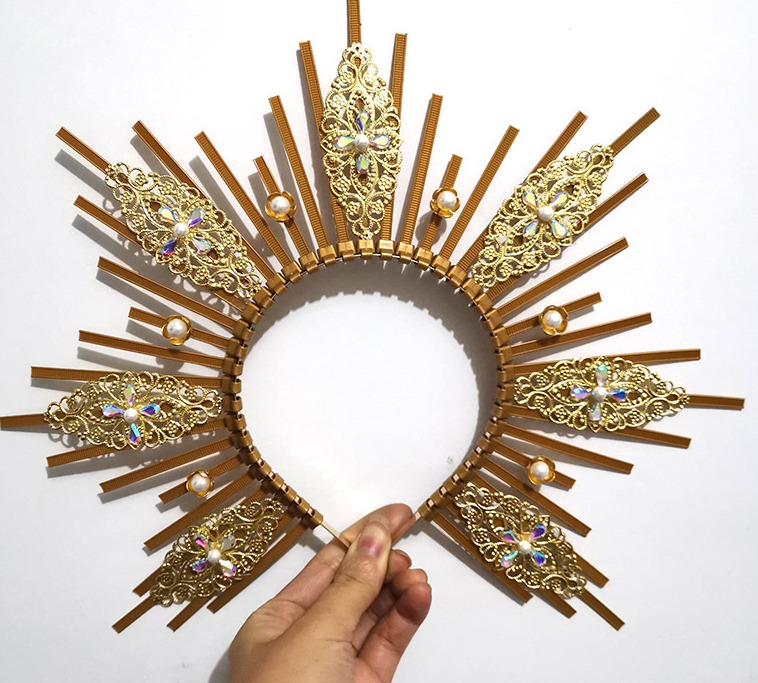 Whether you're looking for the perfect finishing touch for your wedding, prom, or any other special event, our Gold Halo Tiara is the perfect choice. Make a statement with this one-of-a-kind accessory that will add a touch of glamour to your outfit.
Order your Gold Halo Crown today and take your style to the next level!