Get ready for the coming winter with these crafted dragon egg candles!
Inspired Ideas 3 Candles Based on the Petrified Dragon Eggs Owned in the Movie - Now You Can Have Them Too!
These beautiful candles are worthy of the Mother of Dragons herself and are a must for any movie fan!
Imagine how relaxing it would be to light a unique dragon egg candle and watch your favorite movie after a long day!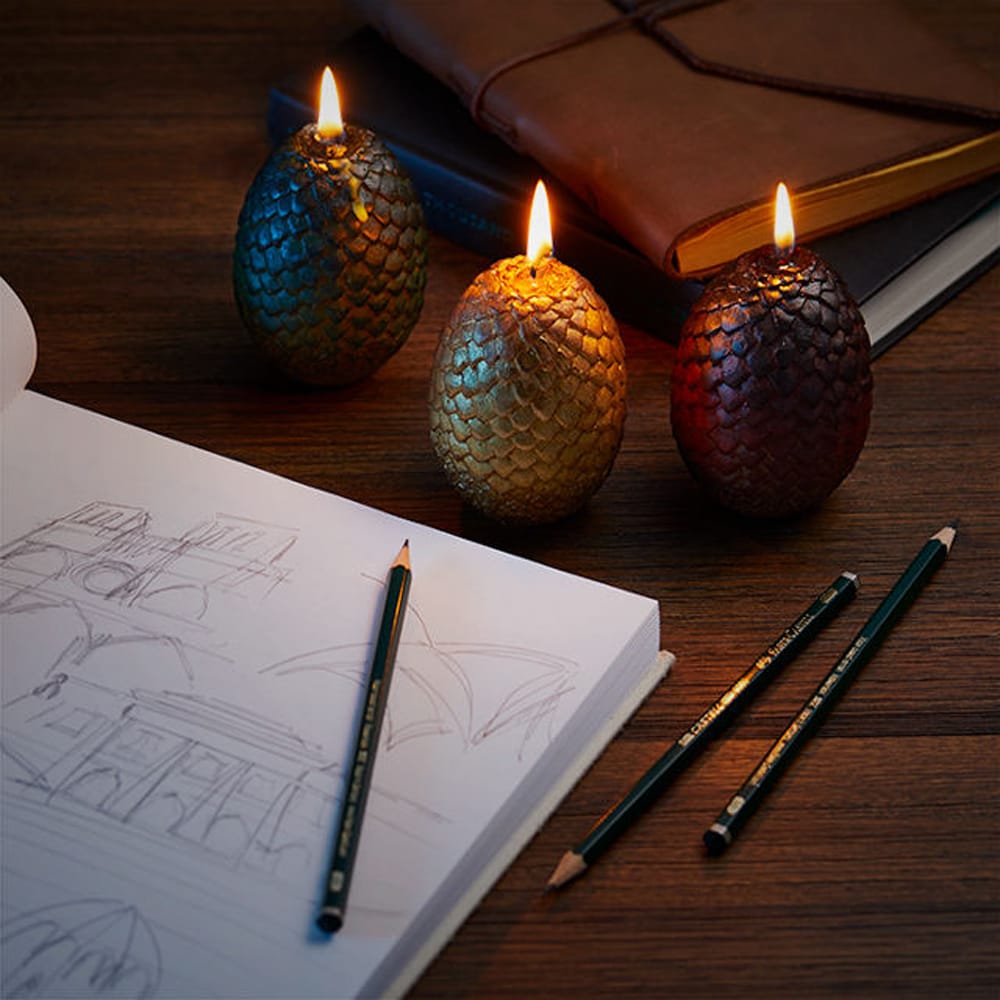 Handcrafted dragon egg candles set of 3. They represent Drogon, Regal and Viserion respectively.
Light this luxurious scented candle to fill your room with a sense of mystery, a moment that will let you feel as if you are in a movie character as the candle burns, providing a luxurious experience while you relax.

This mysterious gift is sure to wow any movie fanatic and is the ideal gift for friends and family for birthdays, Christmas, anniversaries, Mother's and Father's Day or other holidays. Not only is this candle beautiful, it's also non-toxic and safe to burn at home.
Made from eco-friendly 100% natural vegetable soy wax and oil. Our candles are vegan, cruelty-free, phthalate-free and petroleum-free.
Product Specifications:
Size: 8.5cmx 5.5cm
Package Contents:
3 x candles
NOTE: Make sure not to leave the candle unattended and keep it out of the reach of children and pets. If you feel that the flowers in the candle are too close to the wick, simply trim or remove them to avoid burns.
Our passion is to create a candle that fills your home with a mysterious charm.
Get yours now >>