Introducing our beautiful set of 4 Handmade Honeycomb Coasters - the perfect addition to your home decor!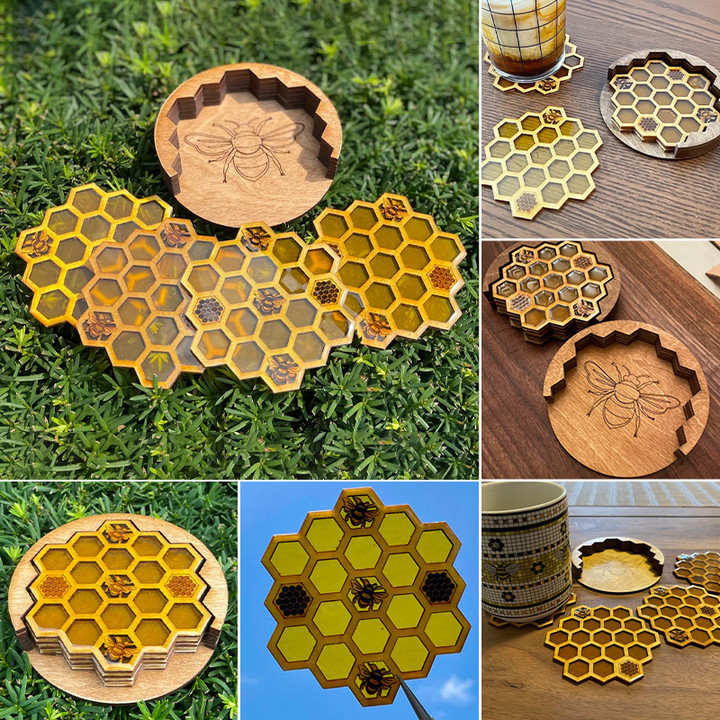 This is a set of four handcrafted Honeycomb Bee Coasters with matching coaster holders. Each wooden coaster is laser cut and engraved, then filled with epoxy similar to real honey!
Meticulously crafted with attention to detail, each coaster features a stunning honeycomb pattern that is sure to catch the eye. The sophisticated design is complemented by an attractive bee pattern to bring a touch of nature into your home.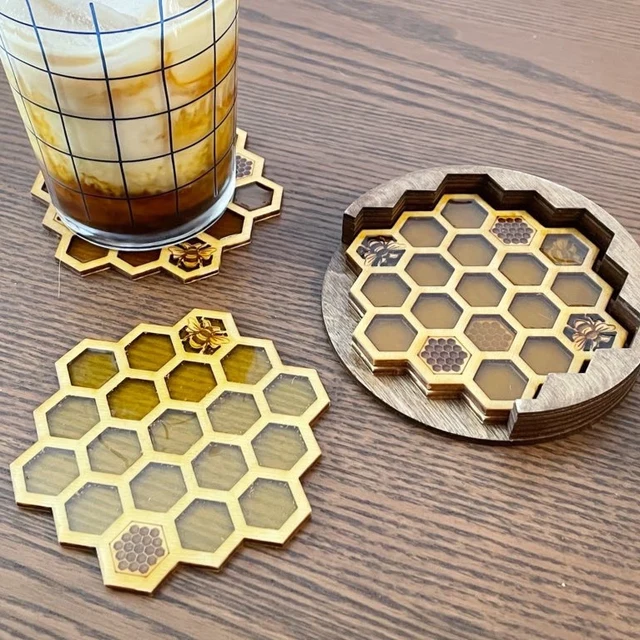 Honeycomb coaster: a base + 4 spacers
Each coaster measures 3.6 inches/9cm
Our coasters are not just functional - they're also a beautiful piece of decoration sure to impress your guests. Whether you're serving drinks or simply displaying them on your coffee table, they'll add a touch of elegance and sophistication to any room. Whether you're looking for a housewarming gift or a thoughtful thank you gift, these coasters are sure to be appreciated.
Because they're handmade, each coaster is unique and one-of-a-kind - no two are exactly alike. This means you are getting a truly special item that has been crafted with love and care.
Why settle for boring, plain coasters when you can add a touch of nature and style to your home with our Handmade Honeycomb Bee Coasters?
Order your set today and enjoy the beauty and function they bring!