Indulge in the serene beauty of our handcrafted clear crystal dolphins. The dolphin's smooth, streamlined body is expertly sculpted by hand to catch the light and create a beautiful flash of light with grace and lifelike grace.
Our handcrafted dolphin is not only a beautiful work of art, but also a symbol of strength, grace and freedom. Gentle curves and flowing lines give the impression of fluid movement, as if a dolphin glides effortlessly in clear water. It serves as a reminder of the majesty of the natural world and the importance of protecting our planet's precious creatures.
Meticulously crafted by skilled artisans using the highest quality materials, each piece has the look and feel of real crystal, crystal clear and perfectly shaped. The intricate details of the dolphin's body and fins are hand-finished, resulting in a stunning work of art that is both breathtaking and elegant.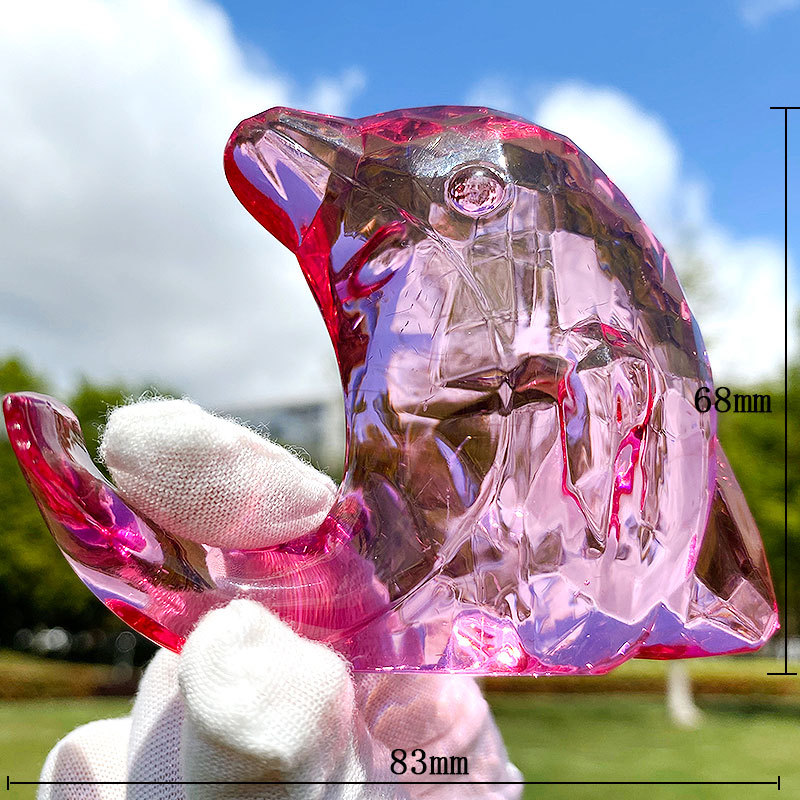 Size: 8.3cm/3.3In
Whether you're an animal lover, a fine art collector, or just someone who appreciates beauty in all its forms, our dolphin is the perfect addition to your home or office. Also makes a great gift for any dolphin lover or anyone who appreciates beautiful and unique art.
Order now and experience the magic of this exquisite piece for yourself