Bring the beauty of nature and the art of mandala together with our stunning handmade wooden owl mandala! Bring a touch of natural beauty into your home!
Each piece is meticulously crafted by skilled artisans using high-quality materials and features a mesmerizing owl design that radiates serenity and wisdom. Made from high-quality wood, it is not only visually stunning but also durable and long-lasting.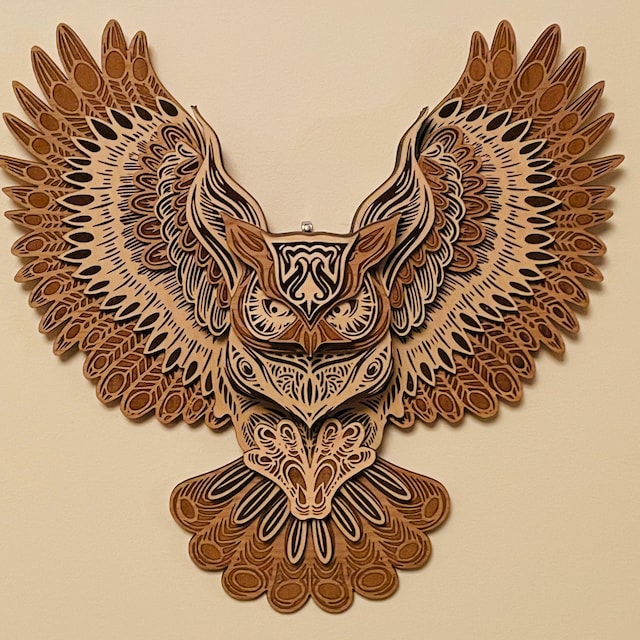 Hang it on your wall, use it as a centerpiece, or give it as a meaningful gift to a loved one - this owl mandala is a versatile and timeless decoration that complements any style and occasion.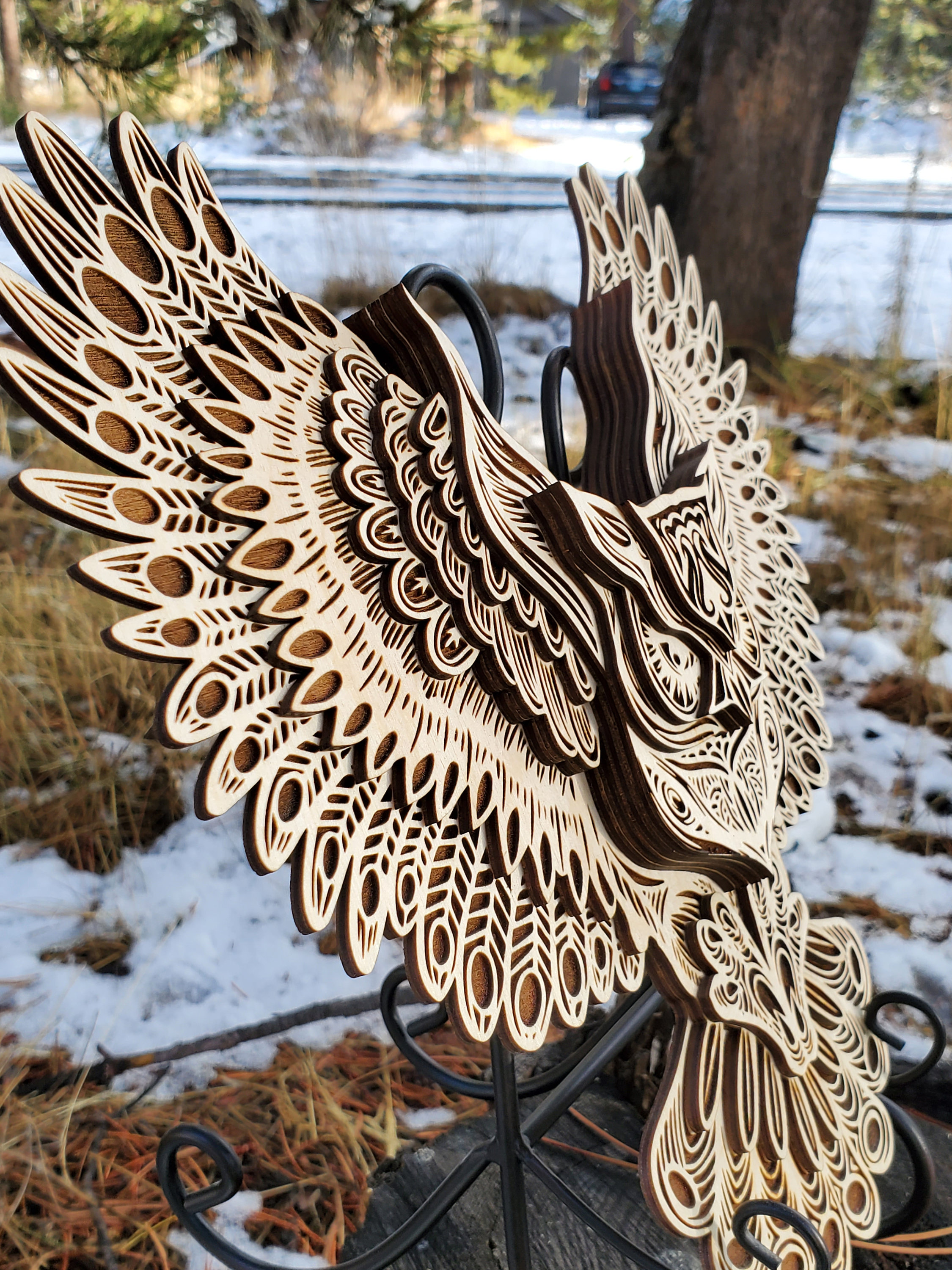 Width: 11 inches

Height: 11 inches

Depth: 2 inches
Made with love and care, our wooden owl mandala is not just a work of art but also a symbol of harmony and balance that inspires and uplifts your spirit.
Its unique and eye-catching design is sure to captivate the attention of anyone who sees it, making it an excellent gift for nature and art enthusiasts alike.