Stunningly Beautiful Natural Crystal Cluster has magical powers to bring luck, strength, happiness and wealth. A polished heart shaped crystal will make the ultimate romantic gift for your loved one on Valentine's Day.
Bring healing and comfort to you and someone special around you with these beautiful natural crystals! An elegant addition to any crystal collector's home - no matter what stage your crystal collection is in.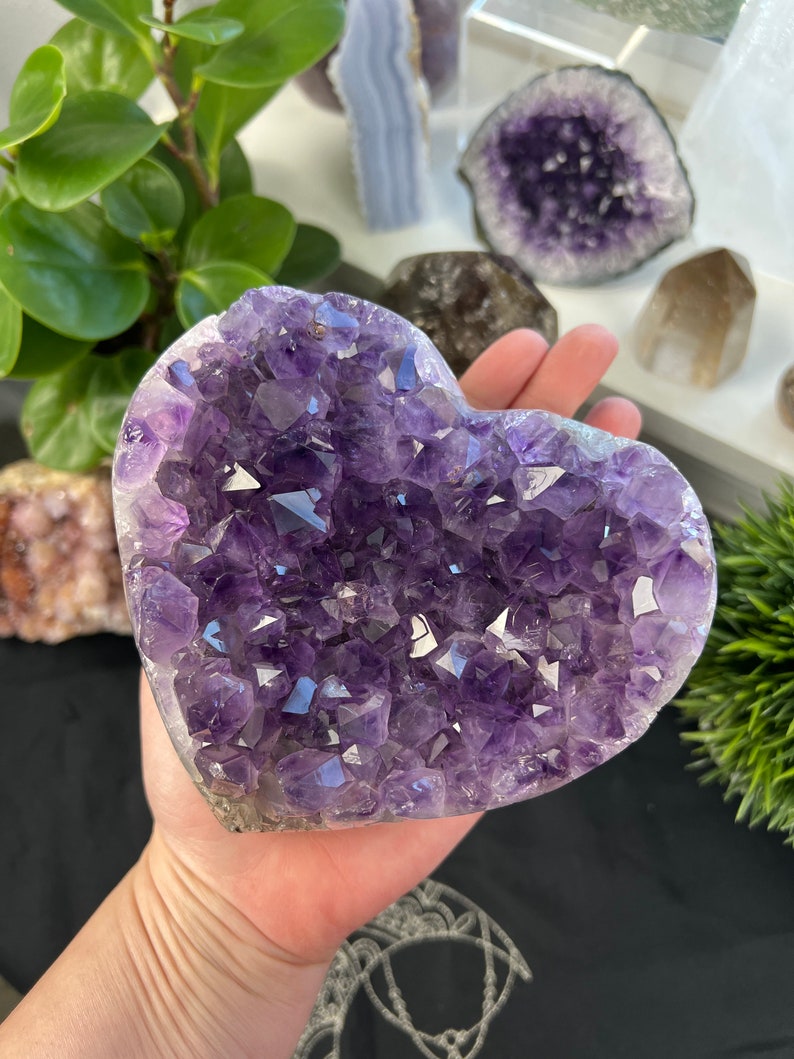 meaning:
Amethyst is said to be one of the most spiritual gems. It is an important healing stone that promotes love for God, enhances relationships, and gives courage and strength.
Angel Aura Quartz is an exceptionally high vibrational crystal that radiates positive energy and light. The meaning behind this ethereal stone is purity, happiness, peace and clarity.
Like an angel, the purpose of this powerful love quartz crystal is to lift energy and instill a sense of perfect happiness and goodness in everyone it encounters.
Our artisans have mastered the art of creating heart-shaped gemstones, a labor-intensive job that requires great skill and precision. The result is a beautiful piece sure to make a statement in any room or a lasting gift.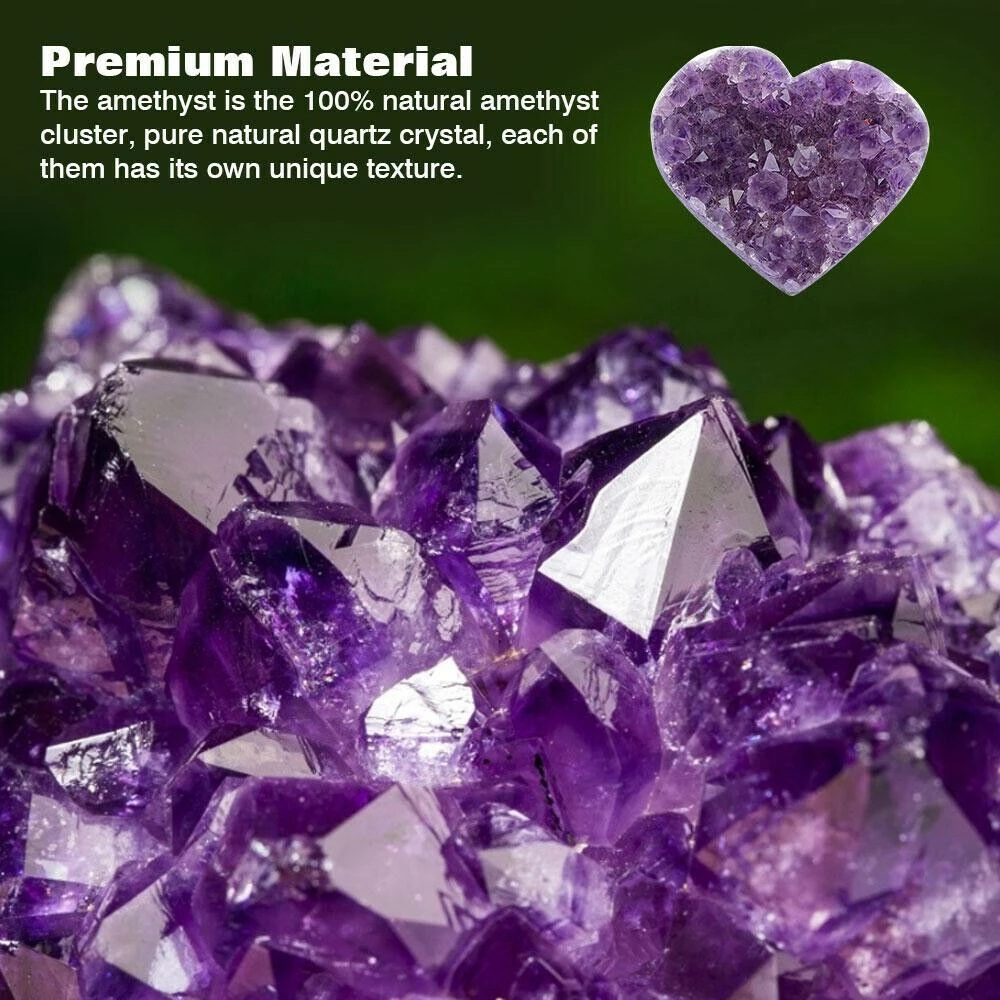 Notice! ! Each gemstone is unique in size, shape and color. The crystals you will receive are different from the pictures on the listing, but we guarantee that they will all reach the same height.

🟣【Surprise Gift】-Each amethyst has been hand-selected and carefully packaged. Heart Shape Natural Crystal is especially suitable as a gift for mothers and girlfriends. It also makes a great gift for someone in your life who loves crystals, reiki, witchcraft, or meditation. Perfect for anyone who needs chakra stones or who likes crystal decorations.
If you need a larger size or custom requirements, please contact us.