Introducing our beautiful honeycomb sun catcher adorned with sparkling crystal gravel! Not only is this stunning piece of art a delightful addition to your home, it's also a great way to catch the sun and spread rainbows all around.
Meticulously crafted with attention to detail, this visor features a hexagonal honeycomb pattern that mimics the intricate structure of a real beehive. The honeycomb unit is wrapped with citrine and white crystals that sparkle as sunlight passes through, creating a mesmerizing effect that will fill your room with light and color.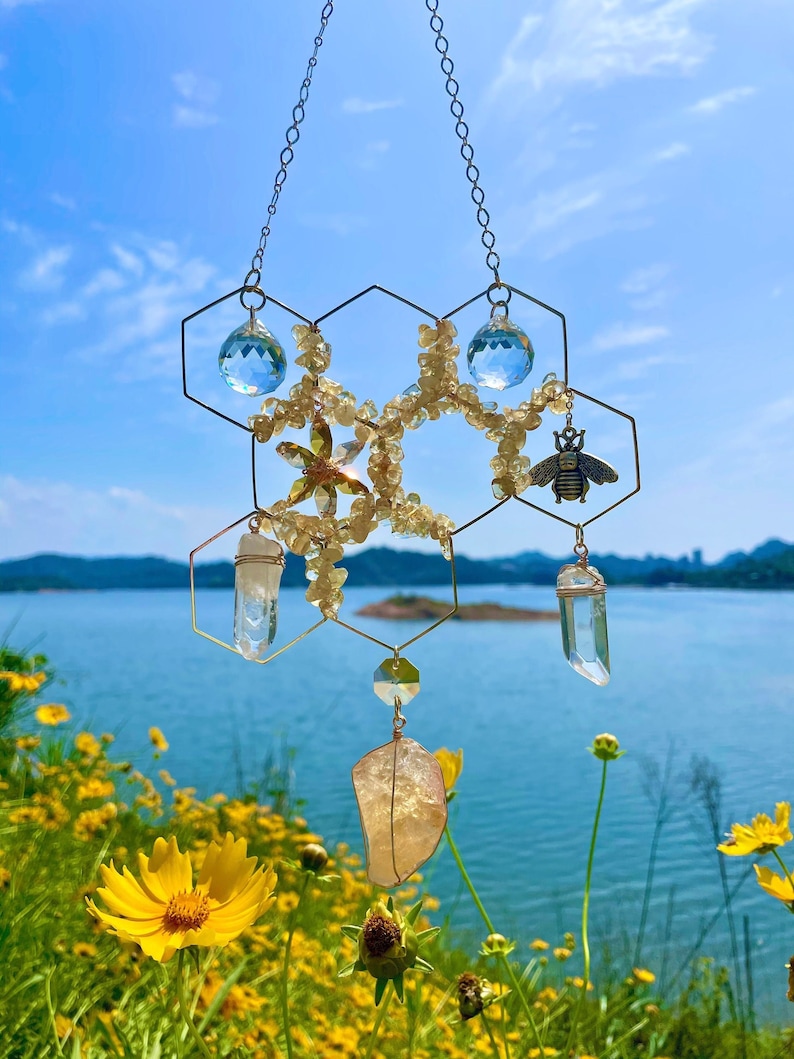 Hang this shade by your sunny window or breezy porch and watch it come to life as the sun moves across the sky. Whenever light hits the crystal gravel, a kaleidoscope of colors dances, casting its spell on anyone who sees it. Whether you want to add some glamor to your room, brighten up your living room, or create a tranquil ambience in your bedroom, this honeycomb sunshade is perfect.
Material:
Encased in 100% Natural Citrine Beads
Brass fittings + chain
Body Length: 5.51"W x 4.52"H
Overall Length: 13 inches
With its honeycomb shape and crystal gravel, it is sure to be a sweet addition to your home decor!