Boost your energy and embrace your inner goddess with our Angel Wings Chakra Gemstone Necklace! Featuring a beautiful wing design and adorned with natural gemstones representing the seven chakras and a beautiful Flower of Life pattern, this stunning piece has powerful Kundalini energy!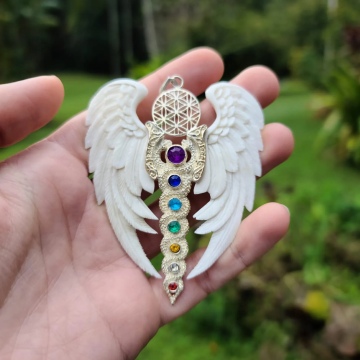 The Angel Wings Chakra Gemstone Necklace is not only a beautiful accessory but also has powerful healing properties. Gemstones are known to balance and tone the chakras, promoting overall health and harmony.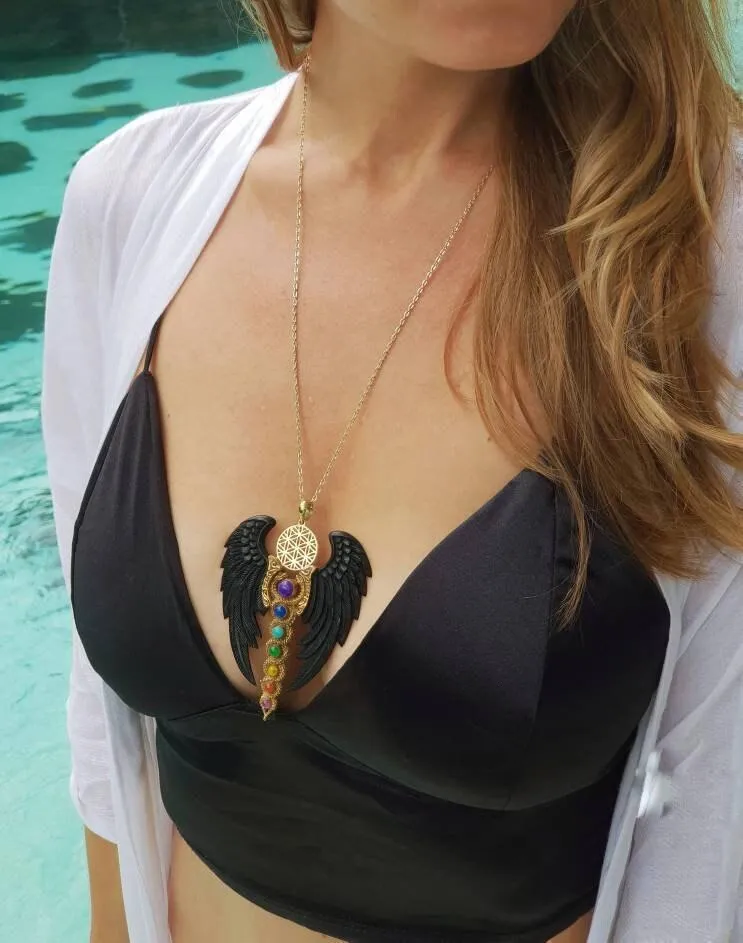 This unique pendant measures 9.5cm high and 6.5cm wide. Each necklace is meticulously handcrafted, ensuring that you receive a one-of-a-kind piece that will make you feel like a divine being.
The Angel Wings Chakra Gemstone Necklace is the perfect accessory for those looking to balance their chakras and enhance their style. It's a great way to show off your spirits while adding a touch of elegance to any outfit. Order yours today and experience the power of our gemstone necklaces!