Mother's Day Sale!
Buy any 2 for $25.99, one for $12.9,
Buy any 3 for $32.99, one for $10.9,
Buy any 5 for $44.99, one for $8.9,
(No need to use a discount code, the price will be automatically reduced when you add to the shopping cart and pay.)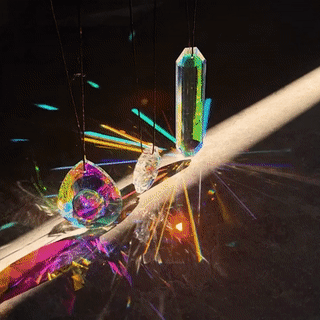 Beautiful Crystal Sun Catcher ,Brighten up your space with a dazzling rainbow!
Whether you're looking for a statement piece for your living room or a special gift for a loved one, our crystal light catchers are just the thing. With their elegant design and captivating beauty, they create the most beautiful rainbow when sunlight passes through the prism and are a treasured addition to any space.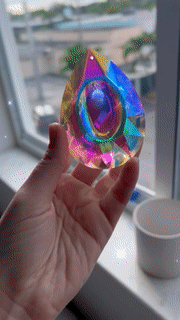 It is crafted from high-quality crystal prisms that capture and reflect beautiful light, creating captivating displays of color that will fill your space with joy and serenity. So feel free to hang them in the kitchen, office, garden, car or any other place you like.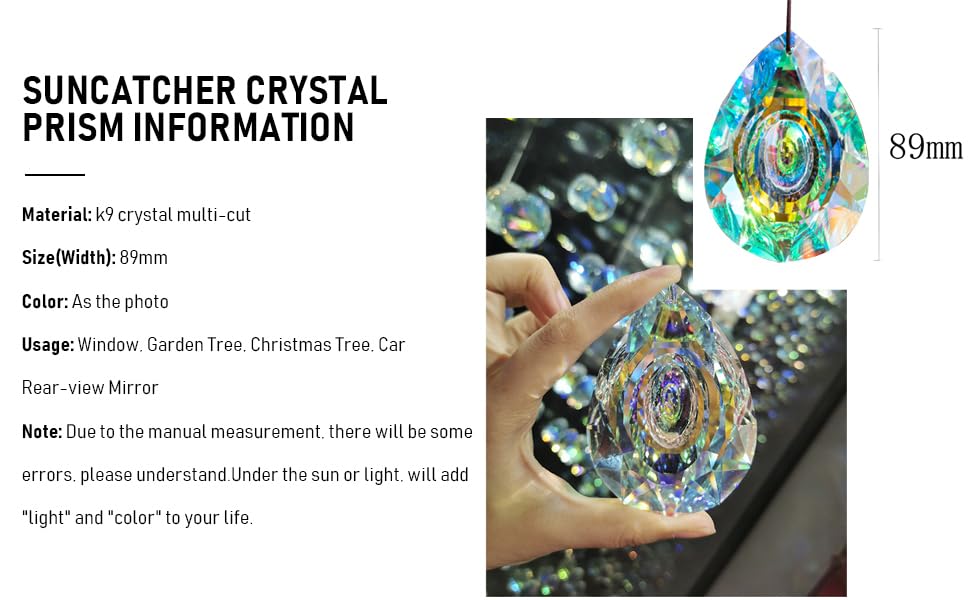 Order yours today and experience the magic of our Hanging Crystal Color Prism Lightcatcher Pendant!