A lovely crown made of artificial flowers in various tones of pink and red.
It is made of durable materials, but at the same time the headband is light and comfortable to wear.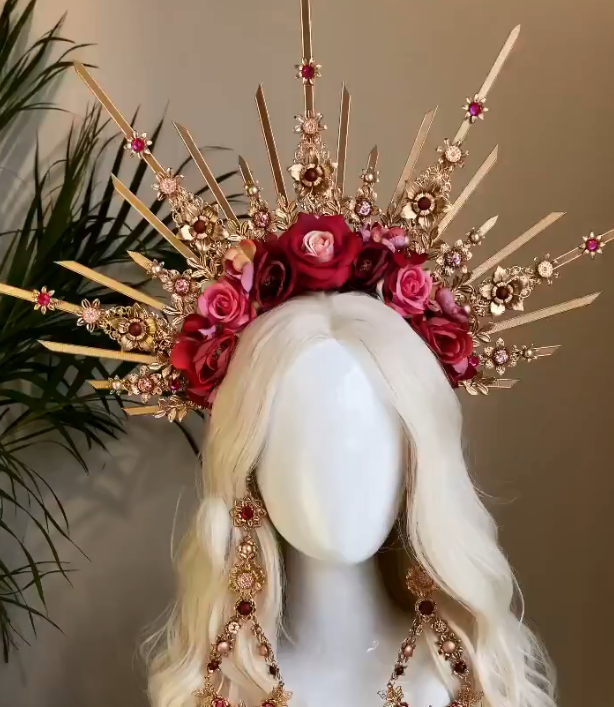 The crown will be a great addition to fine art photography, it will serve every skilful photographer or make-up artist. At the same time it will enhance your festival, celebration or maternity look.
Earrings are not part of the crown, it is another product
Crowns from our studio are artworks, each piece is original made with love and passion.

PRODUCTION
Every piece carries our own style, our know-how. It is a precise handwork. The basis is quality materials that are custom made. The base of the crown is made of zip ties - smart, durable and lightweight material. The rest consists of bijoux components, cut gemstones, minerals, resin and glass rhinestones, custom-made glass pearls which are hand-dyed and custom-made filigrees. It takes a few days to produce easier crown and a week or two to produce a demanding one.
DELIVERY
Shipment of the product depends on whether the product is in stock and also on how long the production time is. You can see this information in the description of each product. If you are in a hurry to place your order, please let us know before purchasing in a message. We will try to do everything for your satisfaction.