Beautifully decorated glass bottle for collecting and storing your moon water. Can be used with herbs, crystals or whatever your heart desires! It will be the perfect companion on your spiritual journey.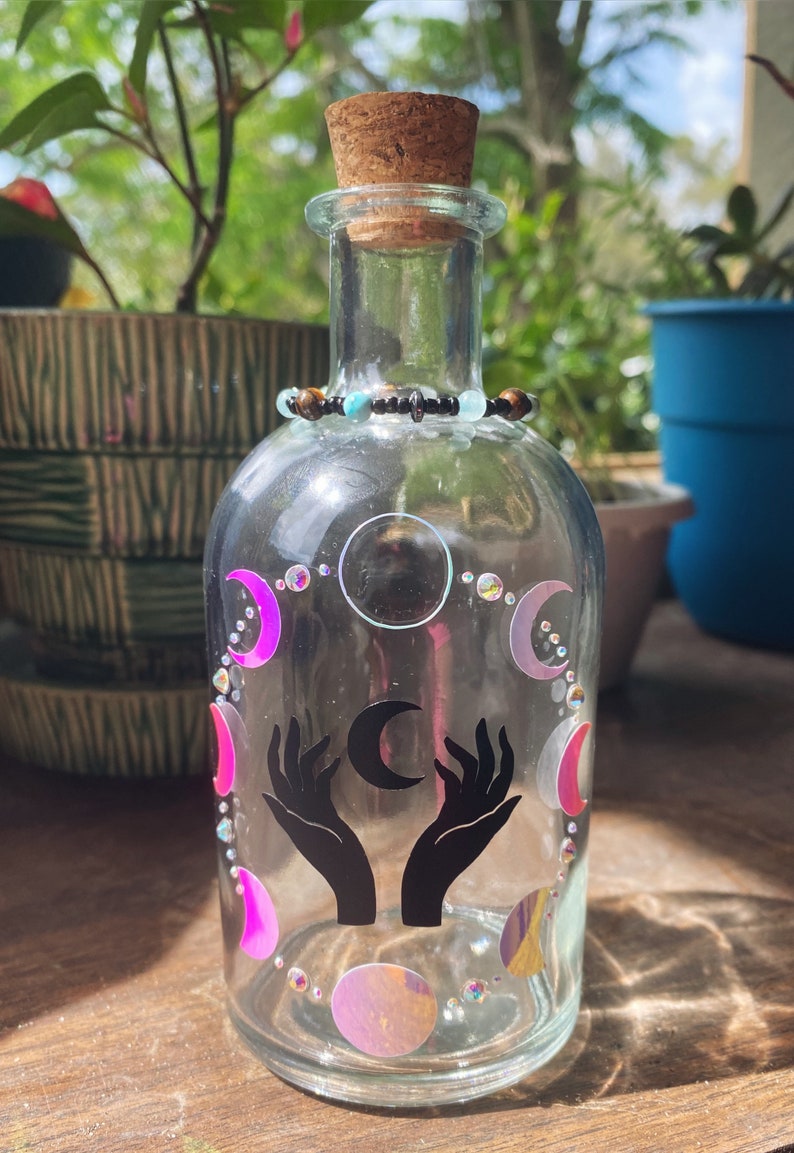 This unique bottle is not only a vessel for moon water, but a powerful tool to help you connect with the magic of the universe. The bottle is crafted from high-quality glass and adorned with a real crystal pendant, which is as functional as it is beautiful. Crystals infuse your moon water with positive energy and help align your chakras, it's perfectly sized for your altar and sealed with a cork.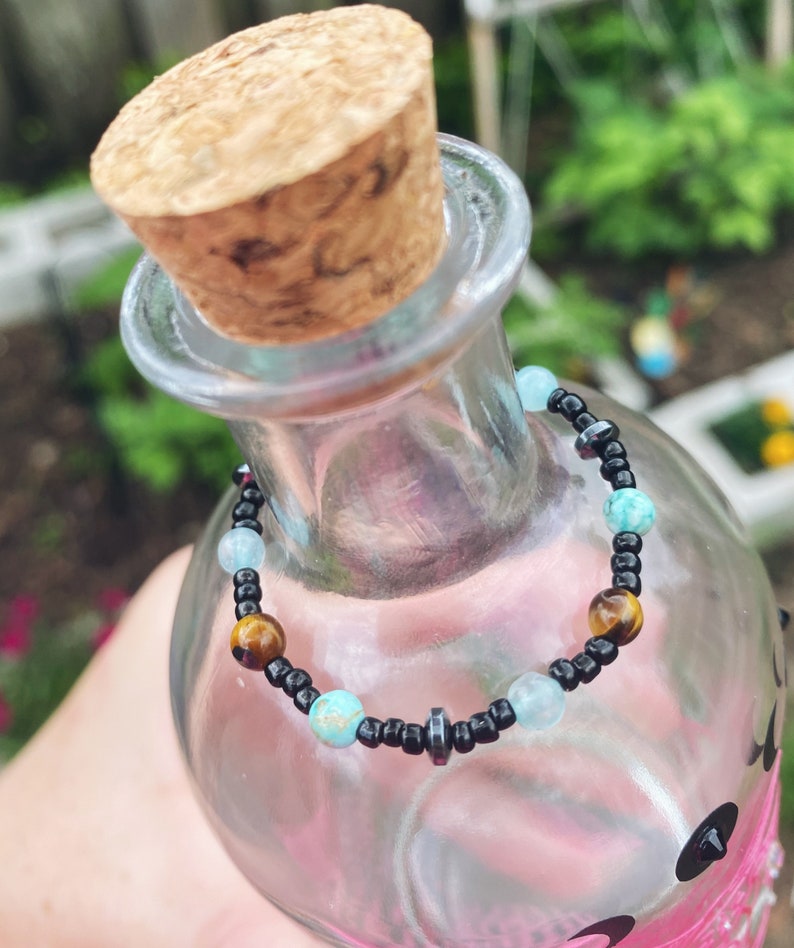 Thoughtful and crafted with intention; Each is adorned with charms made from natural stone beads.
Crystals and holographic decorations will sparkle in the moonlight!
Stay wild, Moonchild!
Whether you are an experienced spiritual practitioner or just beginning to explore the crystal world, the Magic Moon Crystal Water Bottle is the perfect tool to support your journey.
Order today and start experiencing the magic for yourself!