In many cultures, butterflies represent change, hope, comfort, transformation and positivity.
Bring positive energy and natural beauty into your home spaces, or liven up your workspaces, classrooms, plants and gardens! This is a wonderful gift for nature, crystal and butterfly lovers! !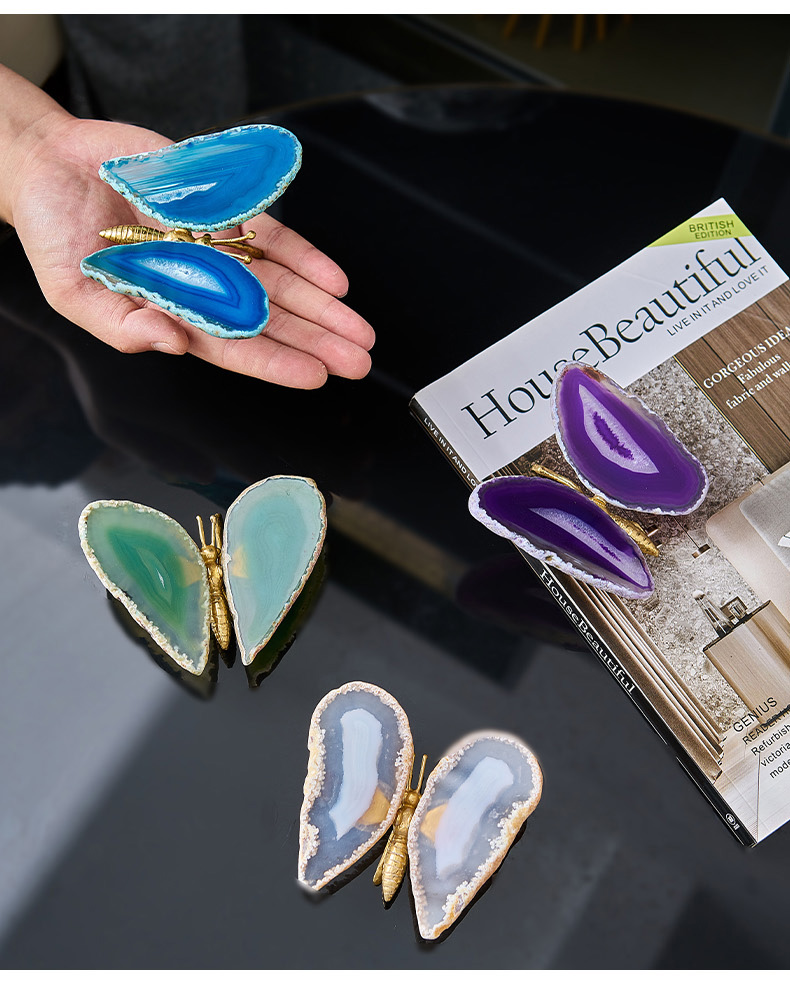 Each handcrafted piece incorporates exquisite detail and pattern, no two are alike! A truly one-of-a-kind gift. These beautiful Onyx Geode Butterflies are sure to make a statement in your home or sacred space.
Butterfly size: Small: 4-6cm,Large :7-10cm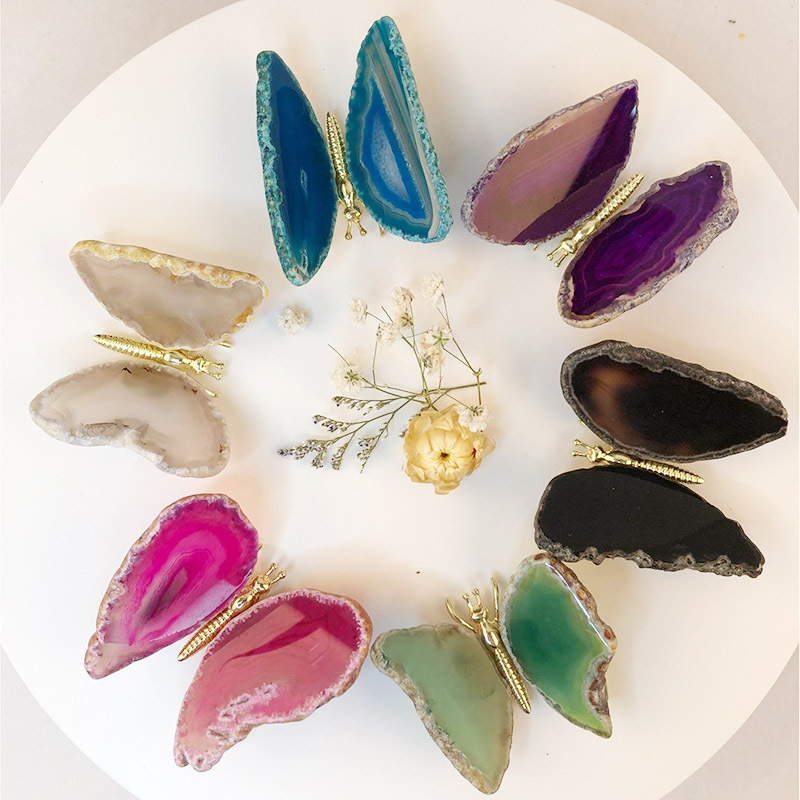 The butterfly body is made of high-quality stainless steel and agate crystal chips as wings. Please allow for variations in the color, appearance and size of the wings; due to the uniqueness of the agate, color, size and texture vary. Many of these gemstones have unique features such as veins, lines, and veins...all of which add to the unique magnificence and uniqueness of these items.
Welcome to our store to view more crystal series, if you have custom needs, please contact us.