Dragonflies represent freedom and enlightenment. It also symbolizes transformation, change, adaptation and self-actualization.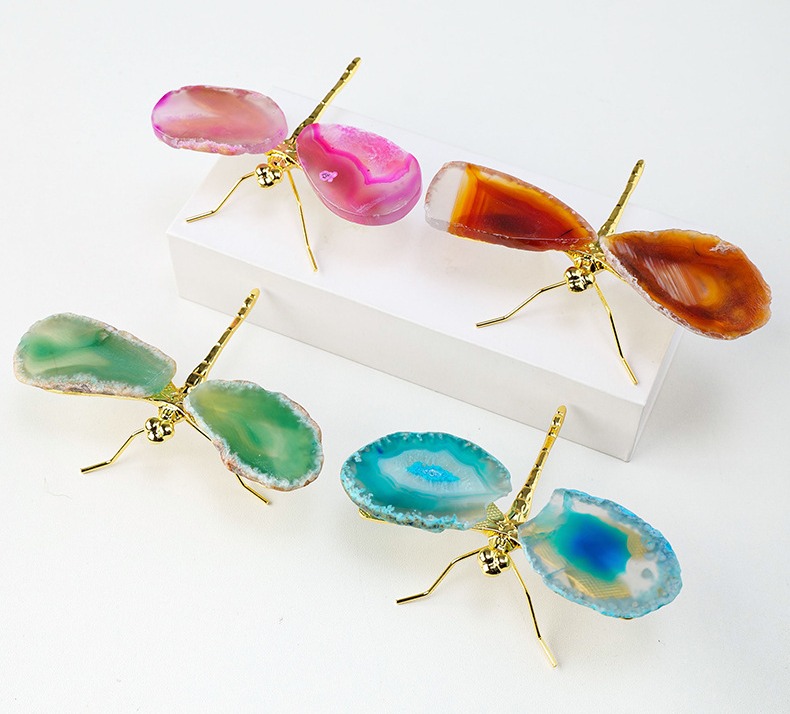 Onyx Sliced Dragonfly is a beautiful and magical way to bring nature's artwork into your home. Place them in your kitchen, office, or anywhere else you might need a little positivity or decor.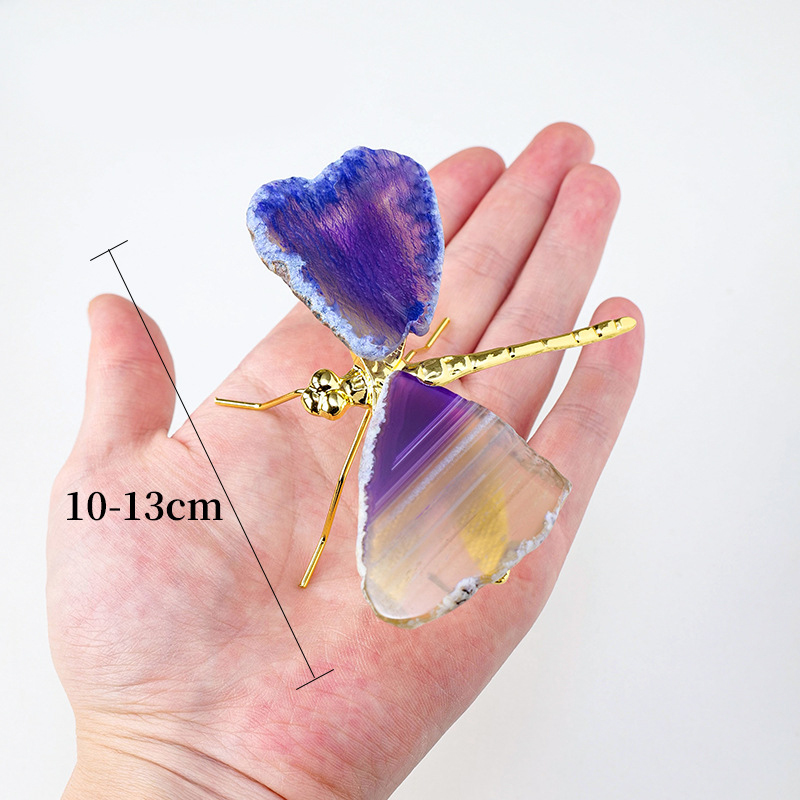 Size: 10-13cm
They are all natural agate flakes, irregular, free-form, polished. Please note that due to natural materials, each agate chip is different and may vary in size, shape, pattern and color from the images shown.
Welcome to our store to view more crystal series, if you have custom needs, please contact us.