Bring healing and comfort to you and the special people around you with these beautiful, natural Amethyst crystal pieces! An elegant addition to any crystal collector's home - no matter what stage you are at with your crystal collection.
Meaning: Amethyst is said to be one of the most spiritual stones. It is an important healing stone, and it promotes love of the divine.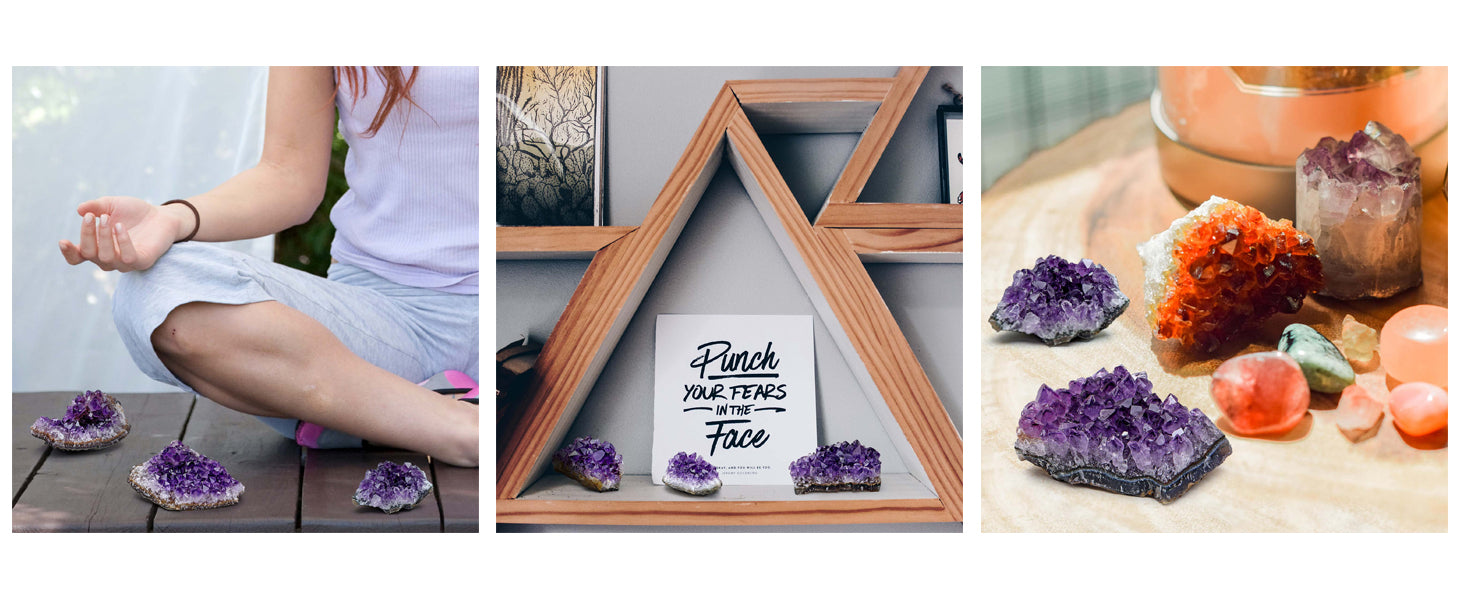 Amethyst in 7 chakras corresponds to the Third-Eye Chakra which can promote the activity of brain cells, helping them to think and concentrate. Amethyst stands for spirituality, spirit, and noble love. It can be used as an emotion and symbol of an admirer. And it is also known as an amulet, which usually dispels demons and enhances individual luck.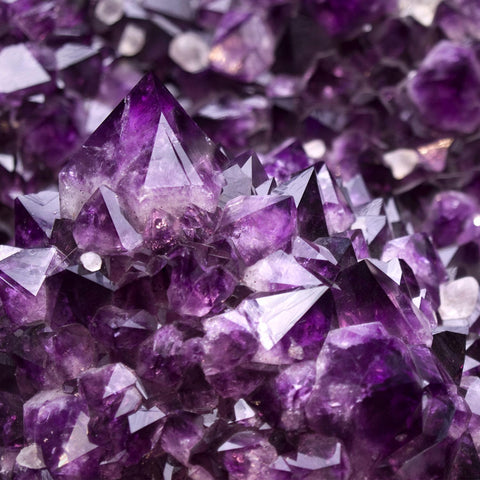 WONDERFUL HEALING CRYSTAL GIFT
Natural Healing Amethyst Crystal Gifts for Witchcraft/Reiki Healing/House warming/Home Decor/Specimen Collecting and etc. A good gift choice for your family, lover, and friends on birthdays, Mother's Day, Valentine's Day, anniversaries and etc.
Idea: Each crystal is unique and comes from the earth, they may have dents, fissures, fissures, bumps, etc. They may also vary in color or pattern. These unique markings contribute to the natural beauty of the stone. Size, shape, color may vary from lot to lot. The pictures are usually larger than the actual product, please refer to the product size and weight provided.
Welcome to the store to view more crystal series, if you need to customize, please contact us.