Our amethyst hand necklace jewelry is a chic addition to date night outfits. The sophisticated style captures the beauty of natural gemstones in lovely female hands and sparkles when kissed by the light! They are very light and comfortable, perfect for adding a touch of elegance to any outfit.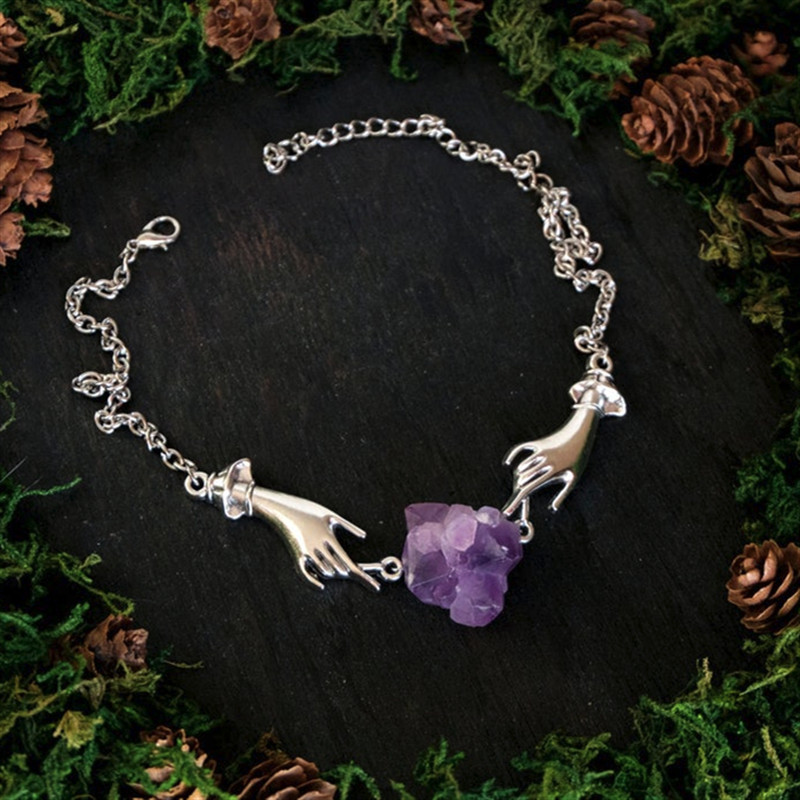 Every necklace is unique, feel the power of crystals while maintaining beauty with this unique natural amethyst necklace, adding a unique charm to any of your outfits. A surprise gift for anyone who loves crystals and nature.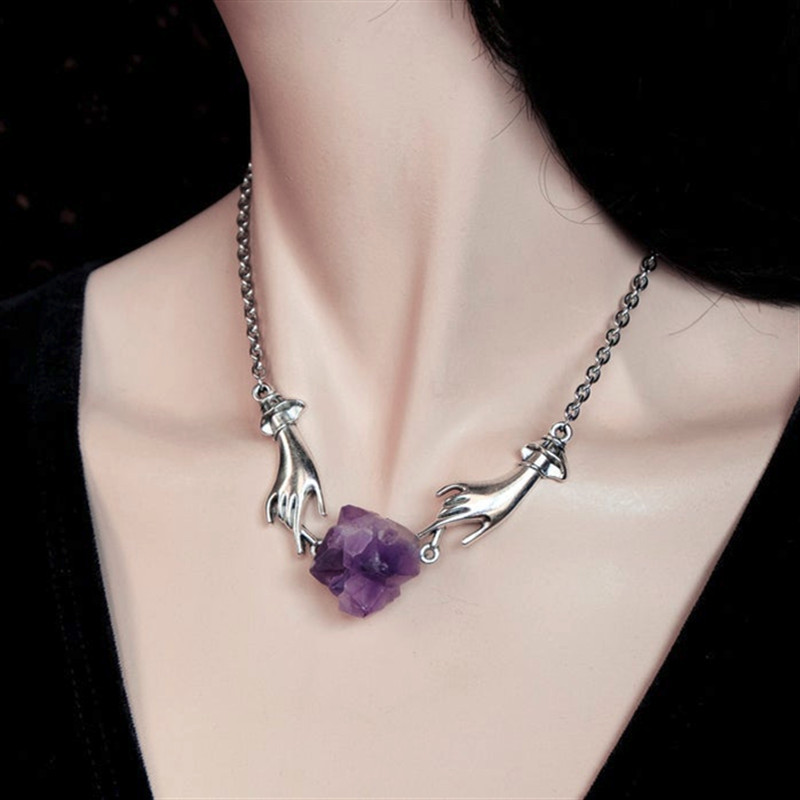 • They are beautiful hand drop earrings and necklaces that can be worn with any outfit every day
• A special piece you will treasure
• High quality materials and attention to small details
• Ethically sourced crystal raw materials
• Happiness Guarantee: We hope you enjoy your new jewelry!