This crystal rabbit figurine is so vivid and special, a unique gift for anyone who loves crystals and bunnies, and a surprise gift for lucky home decor or crystal collectors.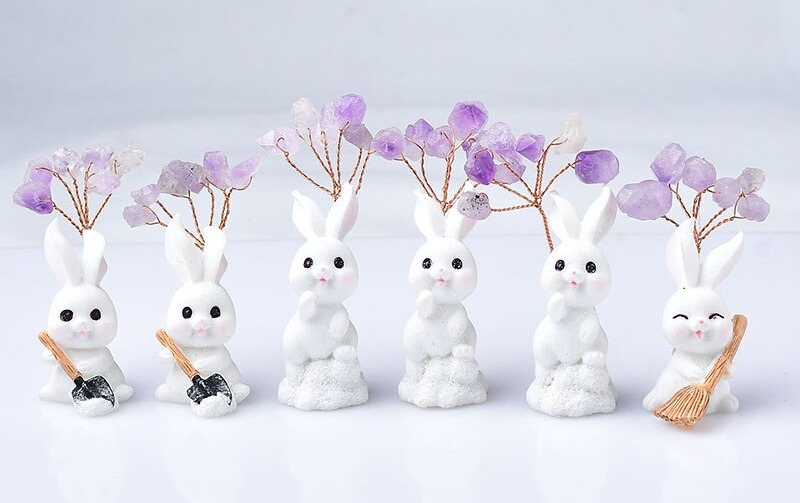 This lovely figurine collection combines the lovely rabbit, a symbol of agility and luck, with the crystal tree of life, and amethyst, a gorgeous purple gemstone said to bring strength, courage and peace. The combination of the two gives more energy to this statue, perfect for home decoration, placing it in the living room, bedroom, children's room, office, garden, yard, etc. It will be a wonderful decoration to add more beauty and charm to your home.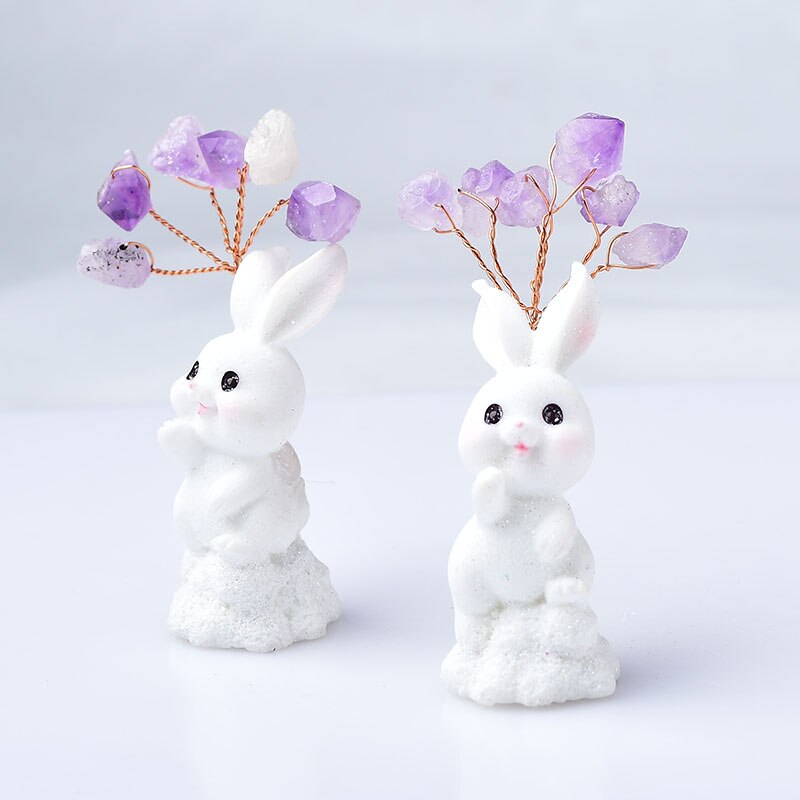 Each rabbit is hand-carved and polished with great workmanship and meticulous attention to detail, giving it a chic, lifelike, cute and charming look. Therefore each rabbit figurine may vary slightly in color, size, texture and weight. But each one is unique. Natural crystals are not identical, each one is unique.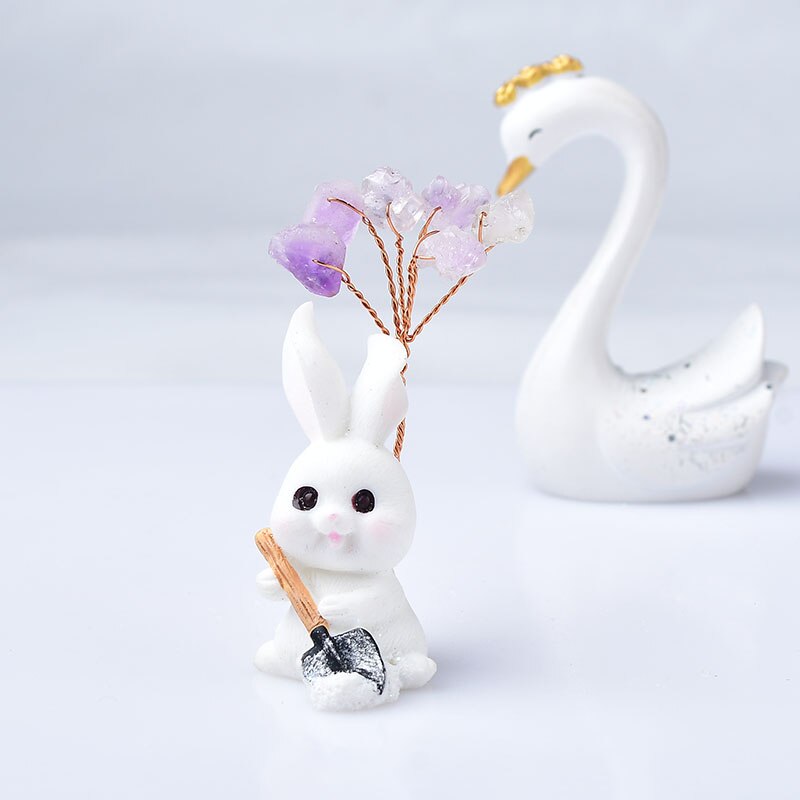 💐Size - Handmade Natural Crystal Rabbit Doll, about 5-8cm in height, Packing: 1*Crystal Rabbit
Lovely animal crystal figurines can be used as ideal gifts for Thanksgiving, Christmas, New Years, anniversaries and birthdays to express your true love. If you want to give your family or friends a special gift, the Crystal Animal Rabbit Figure will be a good choice for you.
You can also mix and match with other animal decorations to create a zoo in your own home.
If you are a crystal lover, you can also visit our store to see more crystal collections. Get yours now >>