Pyrite is popular with collectors for its wonderful crystalline shape and beautiful luster. It is believed to be a stone that brings abundance of wealth and luck into one's life. Pyrite stimulates the third eye and solar plexus chakras, creating a balance between the two.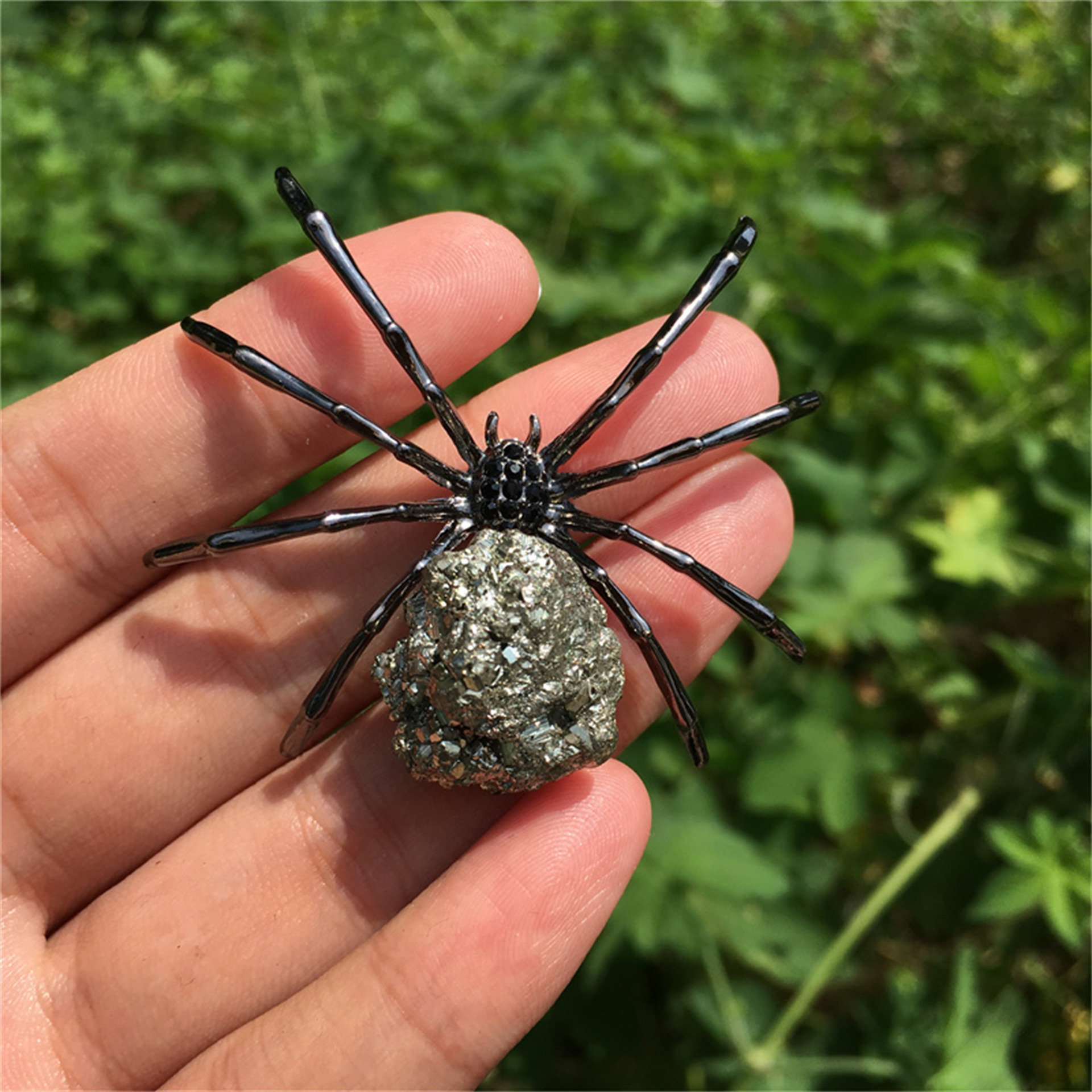 The novel spider shape can expand more powerful energy functions, and use an interesting and unique way to help guide and influence energy to achieve a better state.
This spider fits easily in your pocket, making it perfect for holding in the hand, everyday carrying, wrapping, keeping in a trellis, or wherever you want it to go.
Material: Chalcopyrite
Color: yellow
Net weight: about 15g+
Size: about: 50*50*12mm
Notice:
Please note that each statue is handcrafted from chalcopyrite, so each one is unique. Every piece of animal carving has natural patterns and very gorgeous ornate carving process. Each one will vary in color/pattern/height/width due to natural stone and hand carving process.
Welcome to the store to view more crystal series, if you have more crystal needs or custom needs, please contact us.