Introducing our handmade natural citrine crown with bees, the perfect accessory for the upcoming spring season! The addition of the bees adds a touch of playfulness, reminding us of the busy energy of spring and the importance of our pollinator friends.
Made with genuine citrine gemstones and adorned with intricately crafted bees, this crown is both elegant and whimsical.
Each citrine stone is carefully selected for its natural beauty and healing properties, and then expertly crafted into a unique crown that will make you feel like a queen.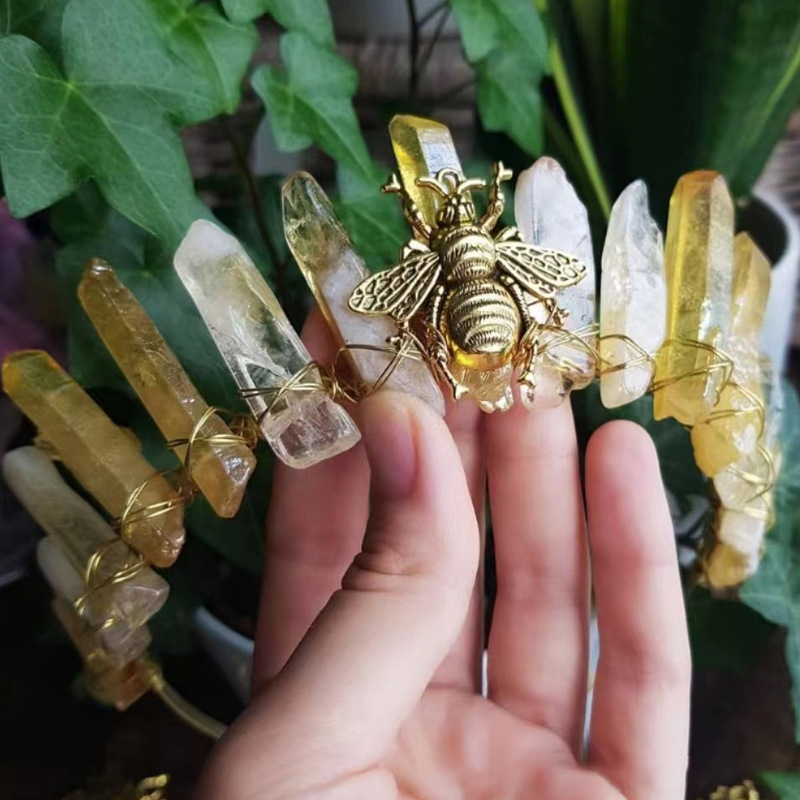 Not only is this crown a beautiful accessory, but it also carries powerful symbolism. Citrine is known as the "stone of abundance" and is said to attract wealth, success, and prosperity. Bees, on the other hand, symbolize community, hard work, and productivity. Wearing this crown will not only make you look fabulous but also remind you of the abundance and positivity that surrounds us in the springtime.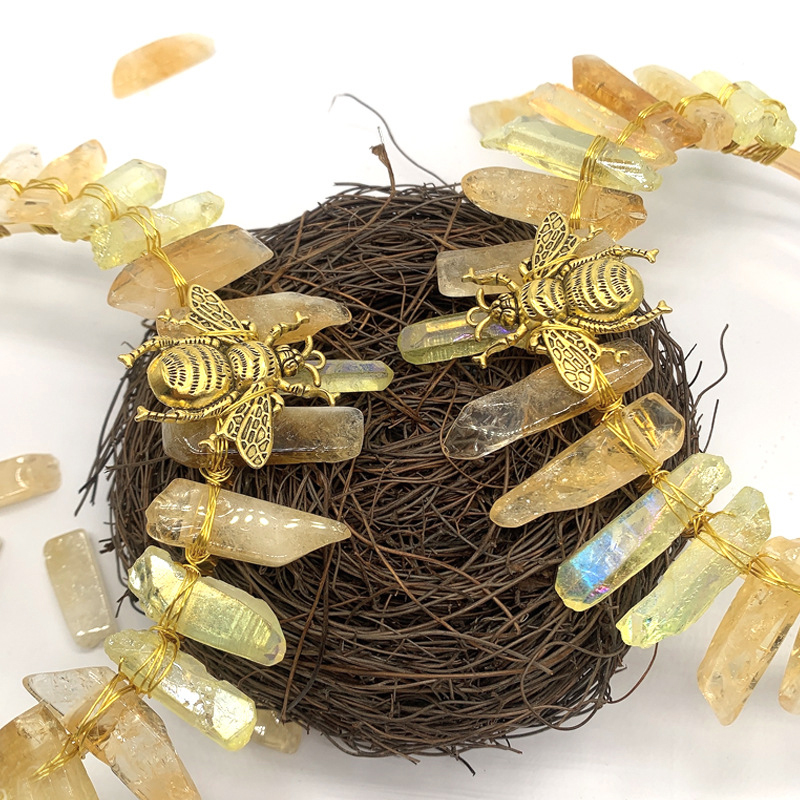 Our natural citrine crown with bees is handmade with love and care, ensuring that each piece is unique and special. It is the perfect accessory for weddings, festivals, or any other special occasion where you want to shine.
Order now and add a touch of magic to your spring wardrobe with our handmade natural citrine crown with bees!