Bring the beauty of nature into your home with our stunning Natural Crystal Amethyst Tooth Tree.
Each piece is crafted from genuine amethyst, carefully selected for its rich purple hue, clarity, and unique shape, resulting in a one-of-a-kind piece of art that will add a touch of natural beauty to any space.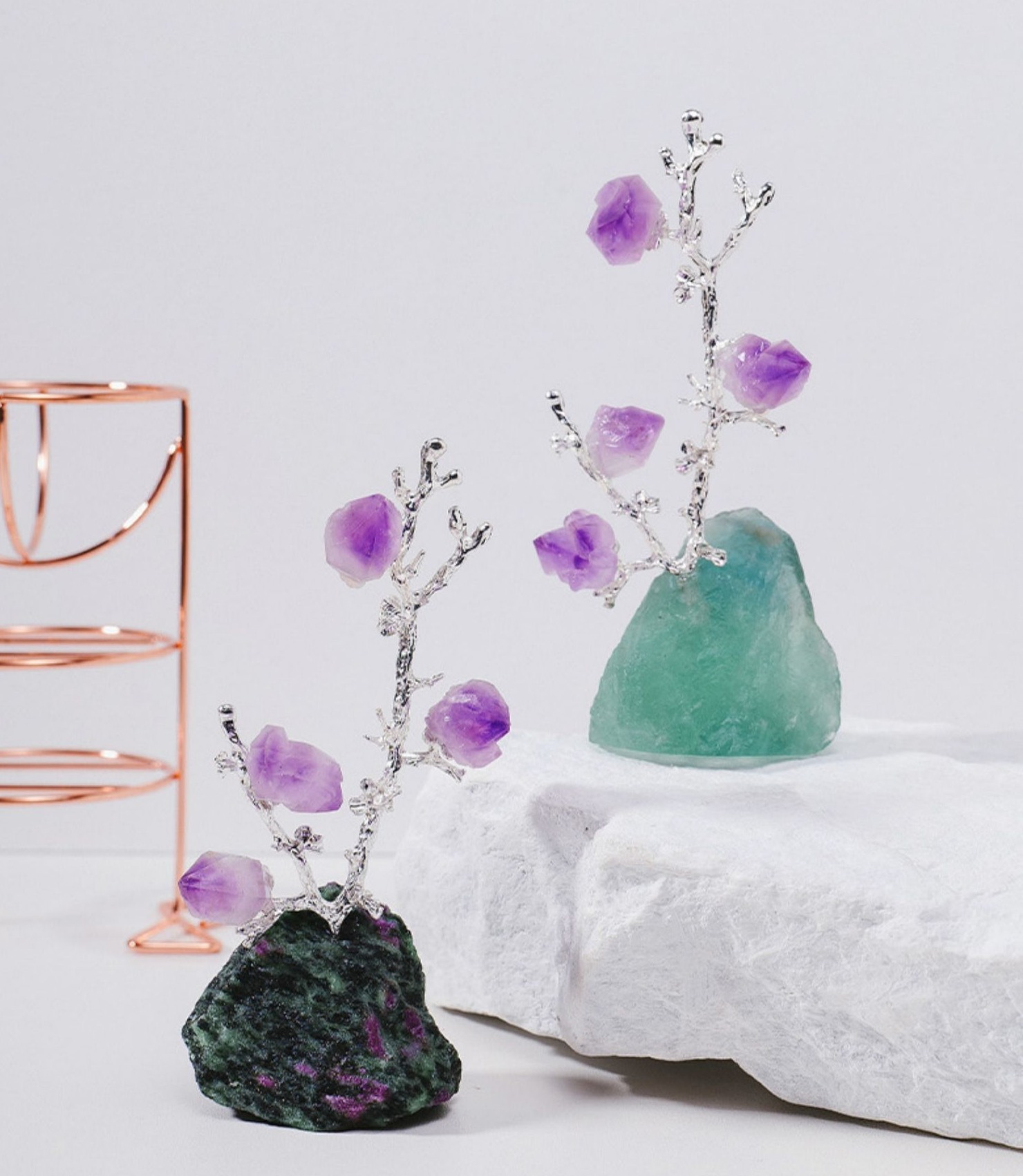 The amethyst used in each tooth tree is of the highest quality and each piece is a different deep, rich shade. The crystals have been carefully selected and arranged in the shape of a tree, each branch representing the natural growth and beauty of the earth.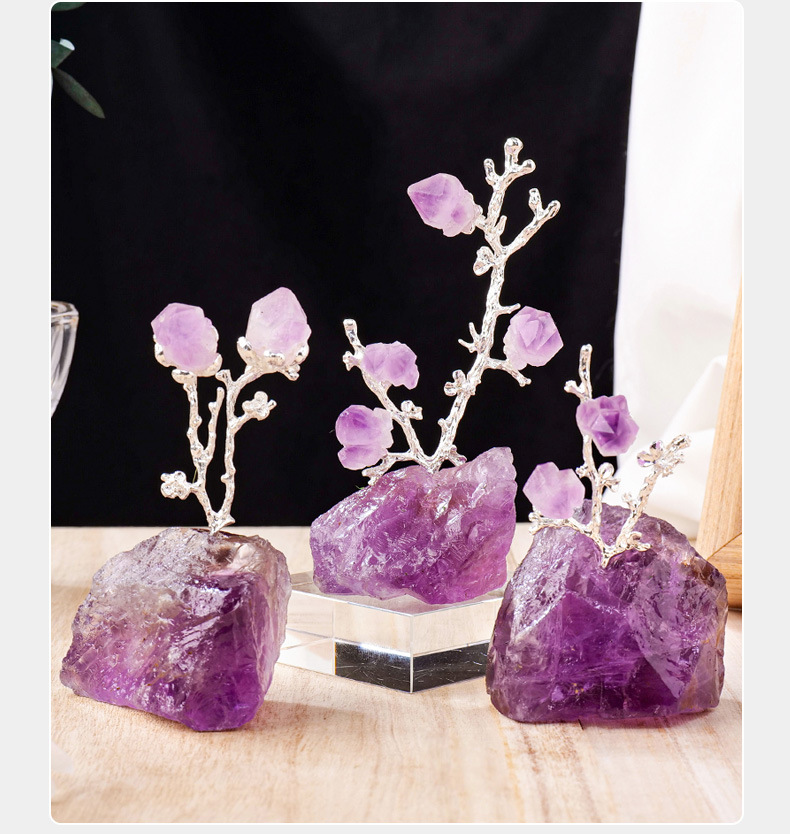 In addition to its aesthetic appeal, amethyst is also known for its spiritual and healing properties. It is said to promote calm, clarity and balance and is often used in meditation and spiritual practices. Our Natural Crystal Amethyst Tooth Tree is the perfect way to bring these positive energies into your home or workplace.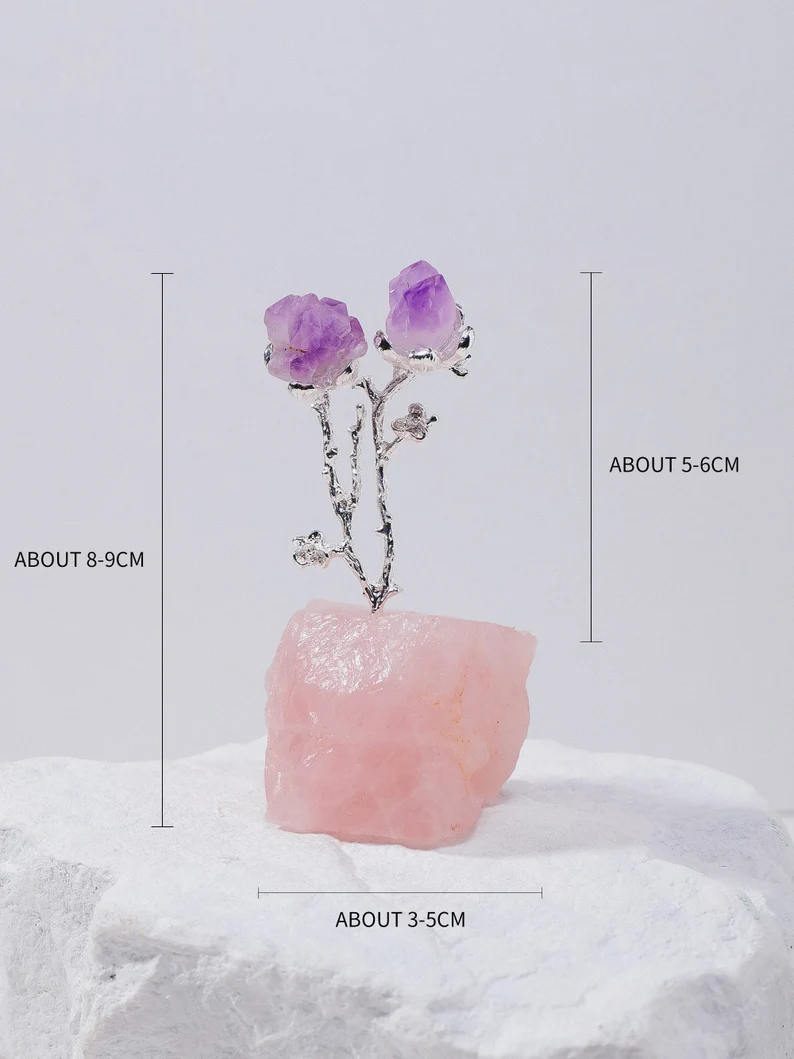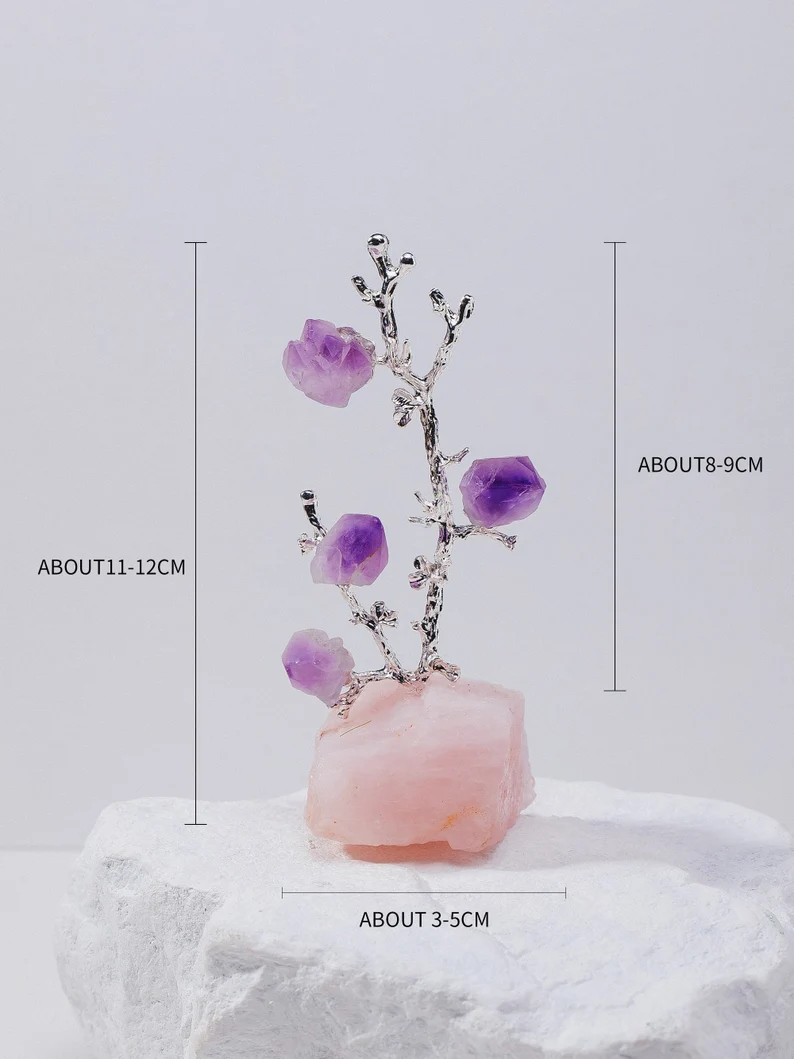 Style: There are many styles of crystal trees, each tree has at least 2 amethyst flowers, and some have 4 amethyst flowers
Size: The size of each tree is different, most of them are between 8-12cm
If you're looking for a unique and meaningful way to enhance your space and promote a sense of peace and well-being, look no further than our Natural Crystal Amethyst Tooth Tree. A stunning piece of art that adds a touch of elegance and serenity to any space. Whether placed on a mantle, bookshelf or nightstand, this piece is sure to become a treasured part of your home decor.
Whether you are a crystal collector or someone who appreciates the beauty of nature, our Natural Crystal Amethyst Tooth Tree is the perfect addition to your collection. Order now and experience for yourself the unique and captivating beauty of this fine piece.