Introducing the Angel Wings Crystal Necklace, a unique and stunning piece of jewelry that combines the beauty of nature with the healing power of crystal.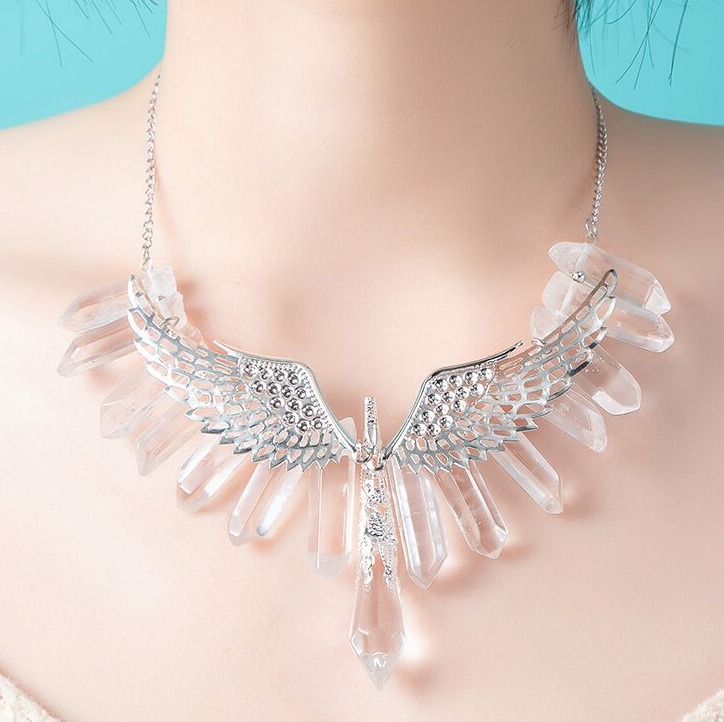 The necklace's centerpiece is an elaborate pair of angel wings, a symbol of hope, protection and guidance. The wings are carefully shaped by hand and finished with a subtle shimmer that catches the light and adds an ethereal touch to the necklace.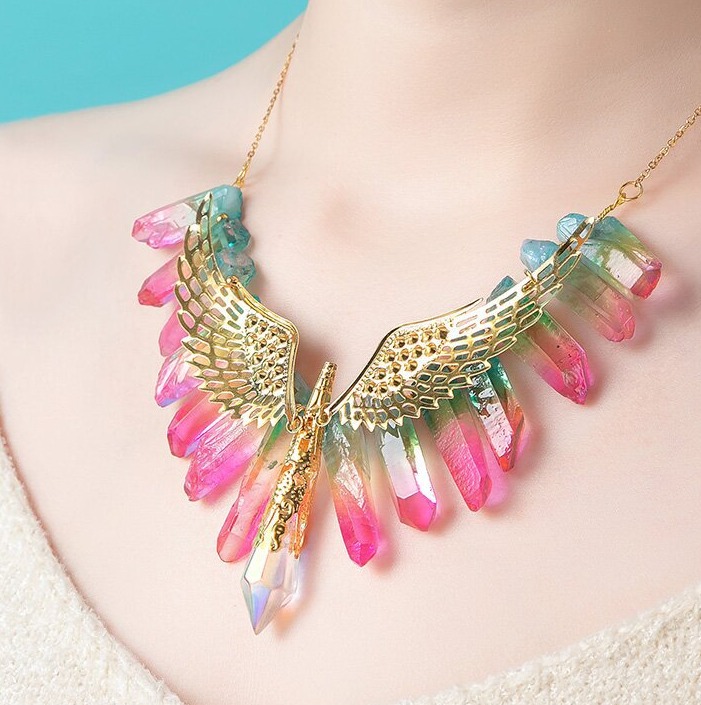 Natural crystal pendants are carefully selected and expertly cut to showcase their unique patterns and colors. The result is a one-of-a-kind piece that reflects the beauty and power of nature. The crystal is held in place by a delicate gold chain that complements its natural beauty.
This necklace is not only a beautiful accessory but also a powerful talisman. Natural crystals are believed to have healing properties and promote positive energy and emotional balance. Angel wings, on the other hand, remind us that we are not alone and that there are spiritual forces to guide and protect us.
Whether you wear it for its beauty or symbolism, this handcrafted Natural Crystal Necklace with Angel Wings is sure to be a great addition to your collection. Also makes a perfect gift for your loved ones.
Order yours today and experience the magic of natural crystals and the power of angelic protection.