At first, you may not notice many details. But once you take a deeper glimpse into the splendor of the natural gemstone, you'll discover the magic! The magic of the universe and the magic within you.
Stunningly beautiful natural crystal cluster has magical powers to bring good luck, strength, happiness, wealth.
Green Phantom Quartz,aka Chlorite in Quartz
Transformation, Growth, Luck

Metaphysical Properties

Affirmations

Correspondence

Increases your luck
High vibrational energy
Helps clear your thoughts
Supports your dreams and goals
Helps you improve your skills and talents
Has constant energy that helps maintain willpower

I am centered and calm and find joy in all things

Chakras: Heart Chakra
Energy: Projective
Planets: Earth
Element: Earth
Zodiacs: Aries, Libra and Pisces
Number: 3 and 9
Clear Quartz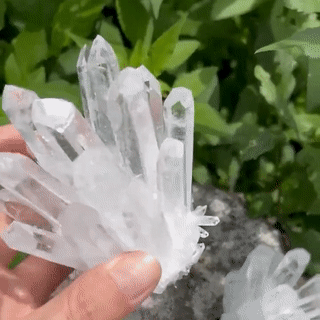 All Chakras
Affirmations
Correspondence

Assist with communication
Acts as a deep soul cleanser
It energizes and activates your chakras
Helps you to create a spiritual connection
Enhances personal awareness and growth
Aids in concentration and unlocks memory
Assist in helping you reach transcendental states during meditation
It will amplify your energy, thought, and the effect of other crystals

I am a radiant being filled with all frequencies of light
My mind, body, and soul are energized
I am supported by the universe to create what i truly desire
I am crystal clear about the thoughts and feelings i want to magnify

Energy: Receptive
Planets: Sun
Element: All
Zodiacs: All
Amethyst aids in the decision-making process, bringing common sense and spiritual insight. Balancing highs and lows, it promotes emotional focus and eliminates anger, rage, fear and anxiety.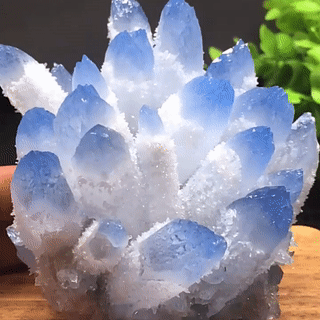 Blue Ghost Phantom
Can bring inner peace, it is good for bringing forgiveness, love, romantic feelings and beautiful relationships. Good for improving emotional control, insight, connection with the soul and spirituality
Facilitates relaxation and can bring about a feeling of interconnectedness and unity throughout the universe
This premium quality quartz cluster is perfect for home decor, gifting to friends, and crystal collectors.
A Crystal Cluster is the formation of a single single-terminated Crystal Point that all share a common community foundation. They represent living in harmony, by reflecting light against each other so that they are all bathed in the radiance of the whole.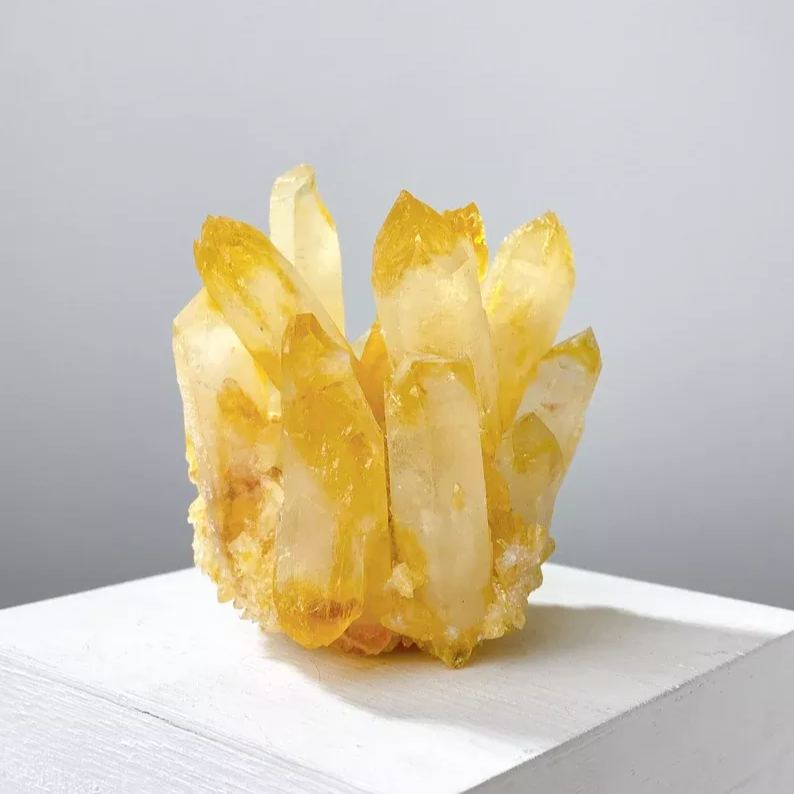 Natural quartz clusters are great for purifying the energy of a space. They absorb negative energy from their environment, transform it, and radiate positive energy back into space through their various points. They are a wonderful addition to any space.
Idea: Each crystal is unique and comes from the earth, they may have dents, fissures, fissures, bumps, etc. They may also vary in color or pattern. These unique markings contribute to the natural beauty of the stone. Size, shape, color may vary from lot to lot. The pictures are usually larger than the actual product, please refer to the product size and weight provided.
Welcome to the store to view more crystal series, if you need to customize, please contact us.