Amethyst
♥ Increases nobility ♥ Spiritual awareness ♥ Inner peace and healing ♥ Healing of body, mind & soul ♥ Positive transformation ♥ Meditation ♥ Balance ♥ Relieves stress ♥ Communication.
A gorgeous purple gemstone, the amethyst is said to bring strength, courage, and peace. These benefits can help promote healing. It's a soothing stone with peaceful properties, with a quiet energy that should also help release creativity. Since the stone has such tranquil qualities, it's a great gift for anyone suffering from anxiety, mood disorders, and addictions. It is said to promote spiritual and physical health.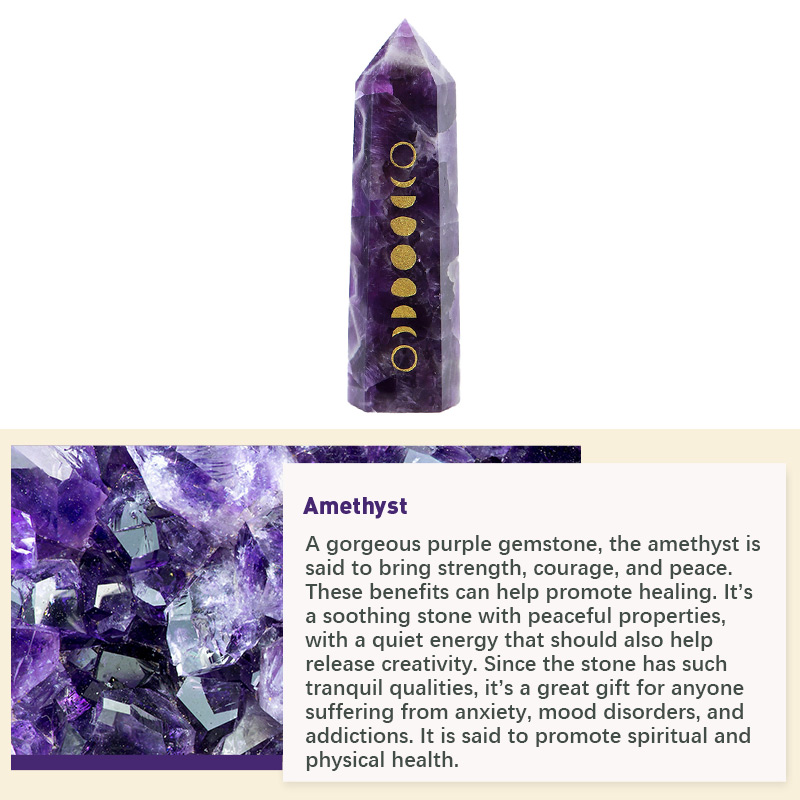 Clear Quartz (or White Quartz)
♥ Harmony ♥ Energy ♥ Healing ♥ Clarity ♥ Calmness.
Clear Quartz is known as the "master healer" and is believed to amplify energy and thought, as well as the effect of other crystals. It is believed to absorb, store, release and regulate energy. Clear Quartz draws off negative energy of all kinds, and is considered helpful in neutralising background radiation, including electromagnetic smog or petrochemical emanations.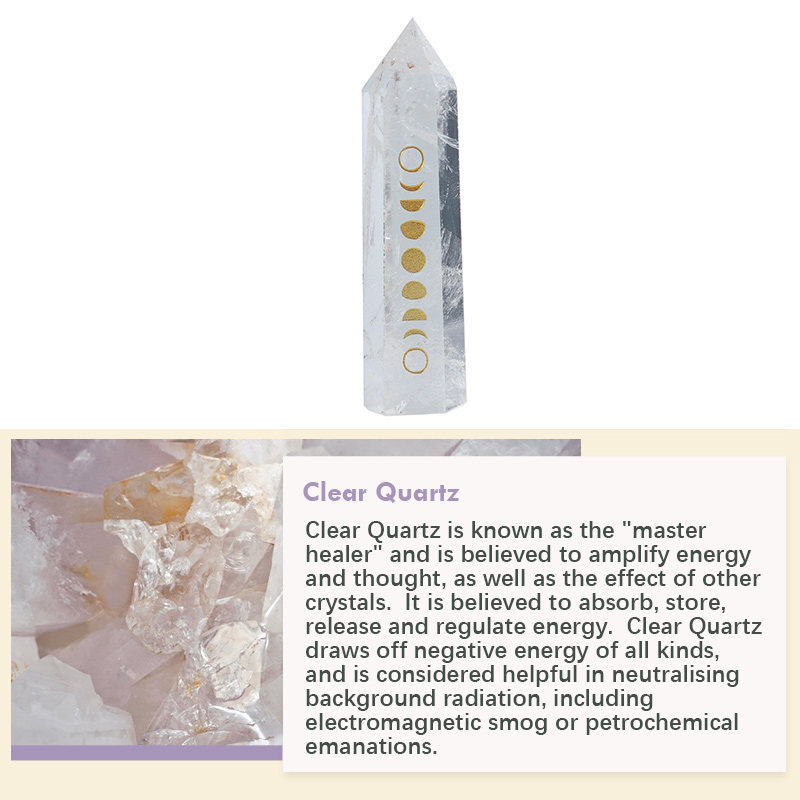 Obsidian
♥ Purification ♥ Transformation ♥ Fulfilment ♥ Metamorphoses ♥ Manifestation ♥ Practicality.
Obsidian is considered to be an earth-stone that activates the root chakra and grounds you in your connection to the Earth. It is said to clear the aura of negative energy.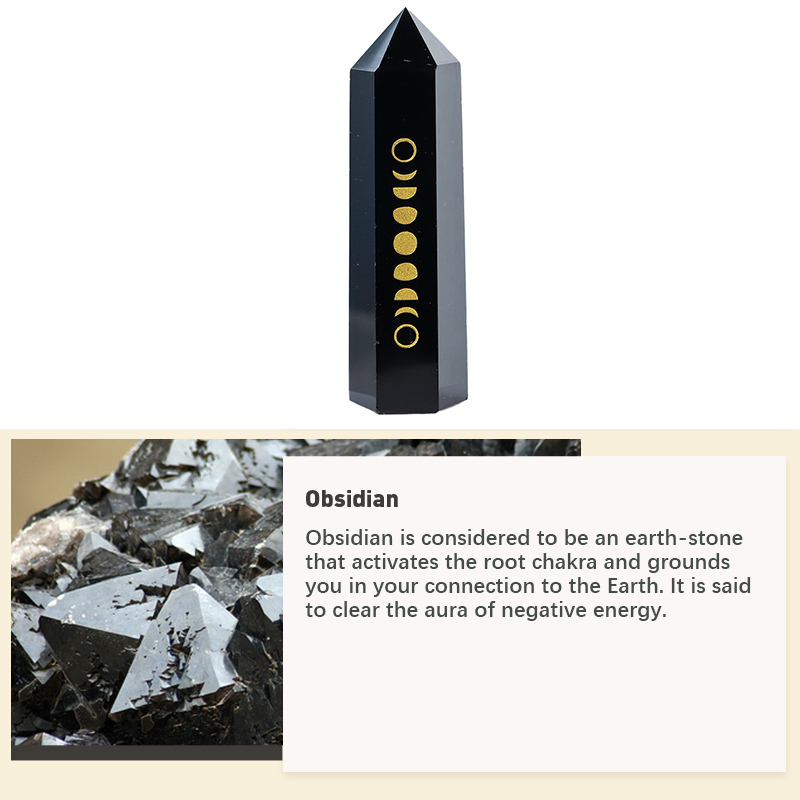 Smoky Quartz
♥ Serenity ♥ Calmness ♥ Positive thoughts ♥ Calms fear ♥ Lifts depression ♥ Stability ♥ Practicality ♥ Intuition ♥ Pride.
Smoky quartz is said to clear negative energies from the environment by grounding them in the Earth. It also considered as a general grounding stone, helping you integrate insights from higher vibrations by keeping your feet on the ground and helping you handle practical matters.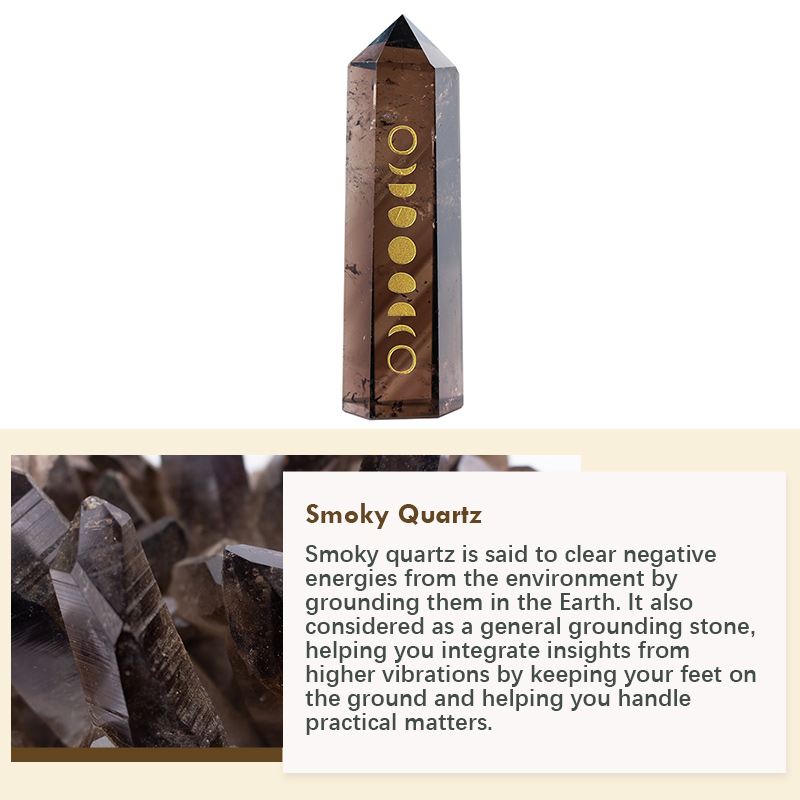 Tiger Eye
♥ Protection ♥ Clear thinking ♥ Personal empowerment ♥ Integrity ♥ Willpower ♥ Practicality ♥ Grounding ♥ Power ♥ Courage ♥ Grace.
Tiger eye is said to help with staying centered and calmly practical despite the ups and downs of life. It is considered to help balance polarities and accept contradictions, taking life as it comes and responding to the needs of the moment without judgment. It is considered to be a helpful stone for protracted difficult situations, that lends endurance and keeps you in the best state of mind to deal with problems as they come without getting overwhelmed, hopeless, or reactionary.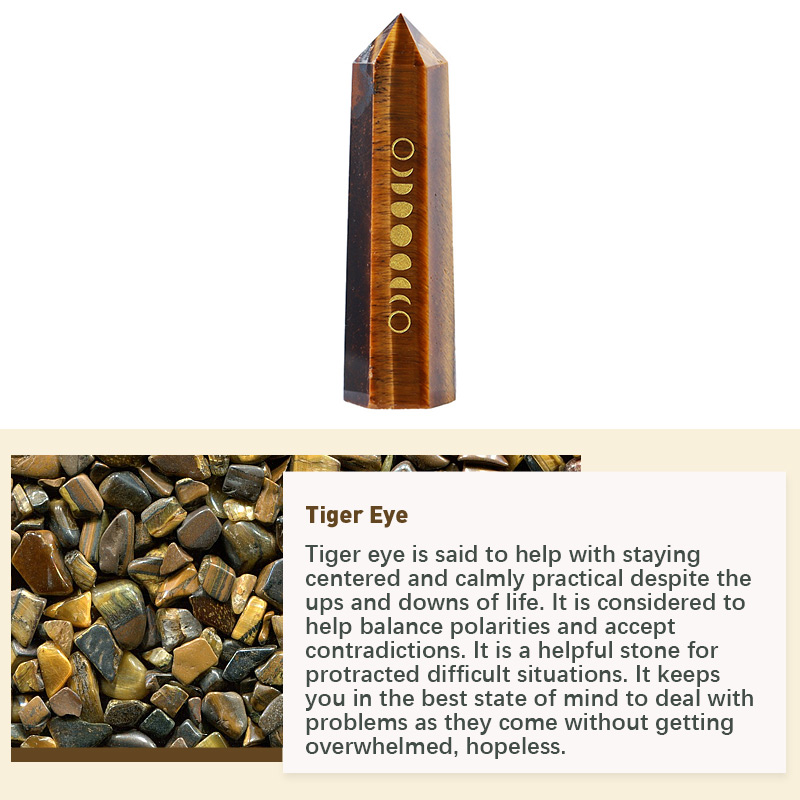 Black Tourmaline
♥ Essence ♥ Protection ♥ Energy.
Black tourmaline means to purify your mind, body and spirit and absorb whatever you need to release. It boosts your energy and fills you with positive vibrations. The unique method of black tourmaline crystal is to absorb the darker energy, so you don't have to grab it and get a strong impact.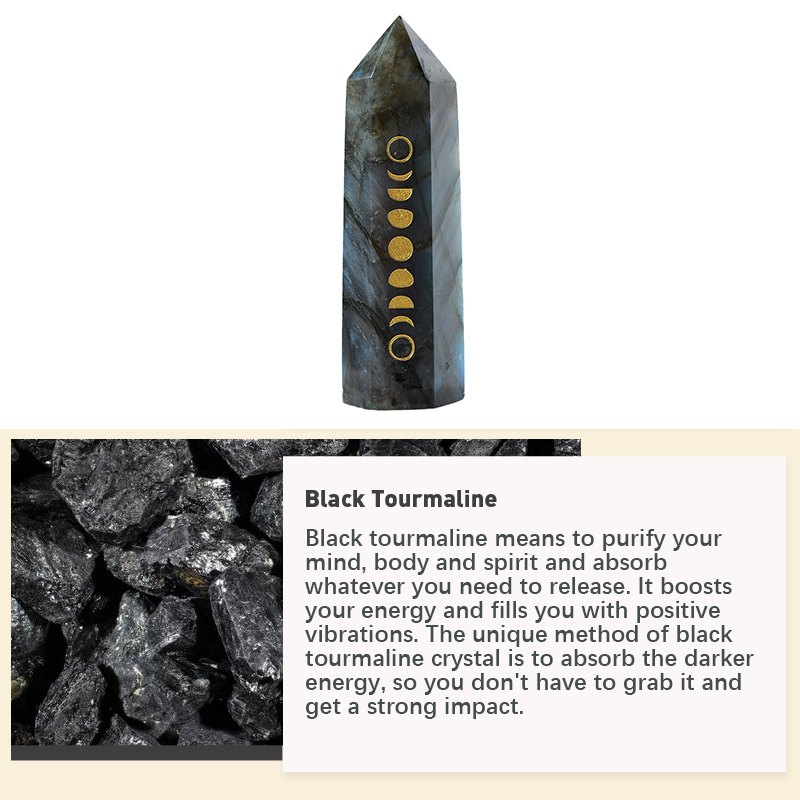 Pink Crystal
♥ Soothing ♥ Warmth ♥ Love ♥ Self-acceptance
They will warm your heart and calm your soul. They will also help ease your emotions, soothe your body, and provide you with nourishing energy.Pink crystal promotes self-acceptance, self-worth, self-love and all kinds of love.